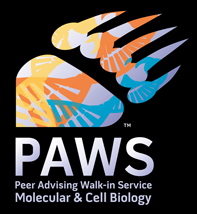 Peer advisors are trained junior & senior MCB majors who volunteer their time to complement the UAO advising services by sharing their knowledge of and experience with lower-division requirements and upper-division classes, experience with student groups on campus, preparation for life beyond the B.A., and use of various campus resources.
Contact Info:
Office Location: 3060 VLSB (but we're mostly remote right now)
Schedule an appointment to meet with a peer advisor: Peer advisors will be back in Fall 2022!
---
---
Preferred Pronouns: She/Her/Hers
Major(s) & Minors(s): Cell and Developmental Biology-track 2, Business Administration (LSBE)
Research: Dernburg Lab, MCB:
I am investigating the roles of various cohesion regulators during meiosis using C. elegans as a model organism.
Activities:
BEAM
,
Deepscribe
, Alta Bates Volunteer, SLC Summer Bridge Tutor
Post Graduate Plans: MD/PhD or MD
Major Classes Taken:
MCB 102, MCB 104, MCB C134, MCB 136, Stat 131A
Hi, I'm Sophia and I am currently a fourth-year double majoring in MCB on the Cell and Developmental Biology track and Business Administration as a part of the LBSE program. Since coming to Berkeley, I have become interested in the intersection between molecular biology science and innovation. I have always been interested in research and I hope to bridge that interest with entrepreneurship. In my free time, I like to explore SF with friends and watch/play soccer. I'd love to answer any questions you have about classes, career planning, double majoring, or anything else. Looking forward to meeting you!
---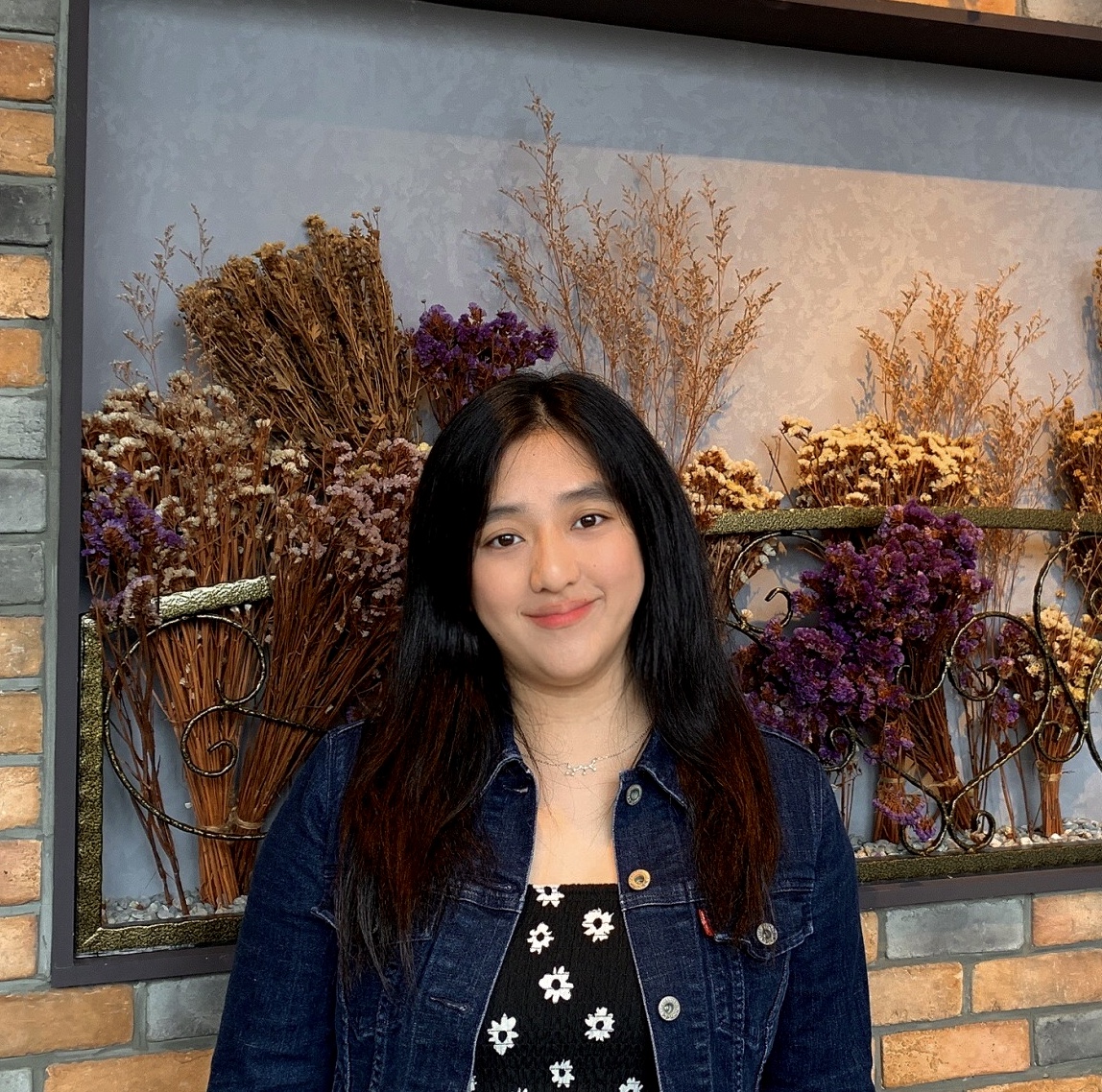 Preferred Pronouns: She/Her/Hers
Major(s) & Minors(s): Neurobiology, Public Policy minor
Activities: Undergraduate Moot Court Association at Berkeley; Patent Strategy Intern at Fernandez & Associates, LLP, an Intellectual Property Law Firm; Gallery Assistant at the Walt Disney Family Museum
Post-Graduate Plans: I plan to attend law school and specialize in intellectual property litigation, especially as it applies to science and research.
Major Courses Taken: MCB 102, MCB 104, MCB 160, IB 139
Hi Everyone! My name is Tiffany and I am a 4th year majoring in MCB Neurobiology and minoring in Public Policy. As a minority and immigrant, I am passionate about equity in science, law, and medicine.
When I first arrived at Cal, I was fully committed to entering medical school, but discovered through a breadth class that law better fit my interest in language, writing, and systemic change. However, I stayed in MCB because I wanted to study the brain for its ability to control both the universally identical and differential parts of us.
During my free time, I enjoy trying different cuisines, traveling around the Bay, dog-watching, and jamming out with friends. If you have any questions about medical school (such as deciding on applying late), law school (such as how law can fit with MCB), life as an international student (including living at the International House), or anything else (such as starting research without experience), please reach out. I look forward to meeting you!
---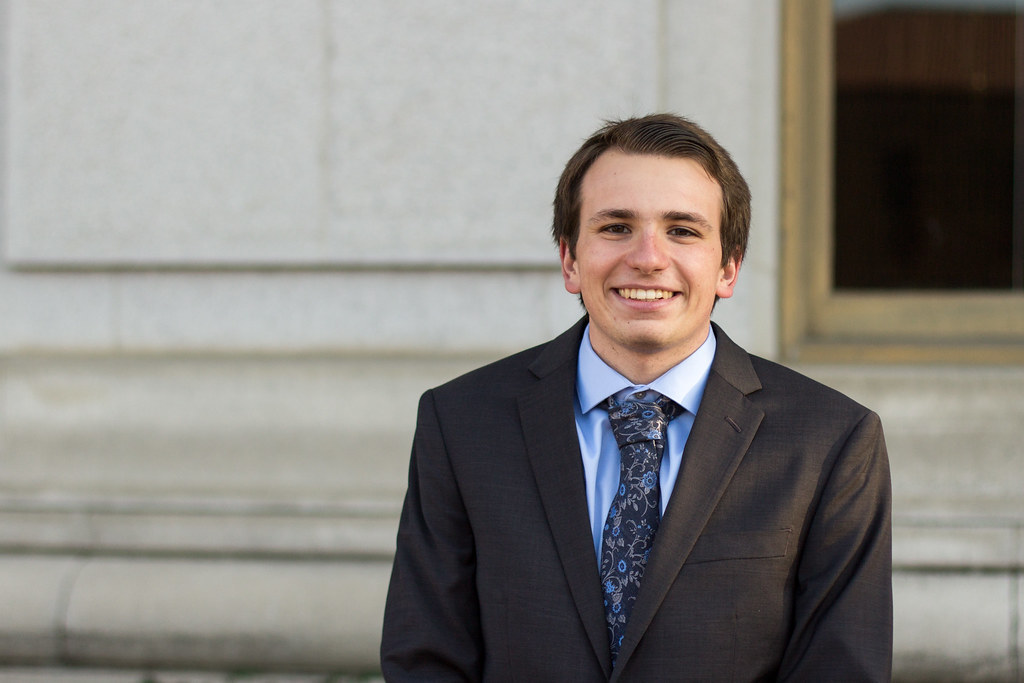 Preferred Pronouns: He/Him/His
Major(s) & Minors(s):
Immunology-Track 2, French minor
Research:
Ellen Simms, IB: I use computer programs to analyze prophage viral sequences in Rhizobia bacteria to trace viral and bacterial ecology and evolution.
Activities:
United Nations Association of Berkeley
, Vice Chancellor's Student Advisory Committee
Post-Graduate Plans: Gap year for research, then PhD program in Immunology
Major Courses Taken: MCB 102, MCB 135A, MCB 150, MCB 150L, IB 117, IB 131
Hi everyone! My name is Matt(he/him) and I am a rising fourth year studying MCB with an emphasis in Immunology and Pathogenesis, and a minor in French. I previously spent much of my undergraduate career in the Physics, Astronomy, and EPS departments, so I have pretty much seen all the science Cal has to offer. I have always been fascinated by how our immune systems recognize and combat viruses, so my ultimate goal is to get a PhD in Immunology and focus on Virology (and maybe some Astrobiology on the side). I also love to teach and interact with students, so my dream job is to be a professor at a research university!
In my free time I love to watch and debate Star Wars, Star Trek, The Witcher, and pretty much anything fantasy or science fiction. I am also a massive D&D fan.
I wanted to become a Peer Advisor because as I mentioned, I love interacting with students! Please feel free to ask me any questions about classes, grad school, clubs, studying languages at Cal, or just to chat. Looking forward to meeting you all!
---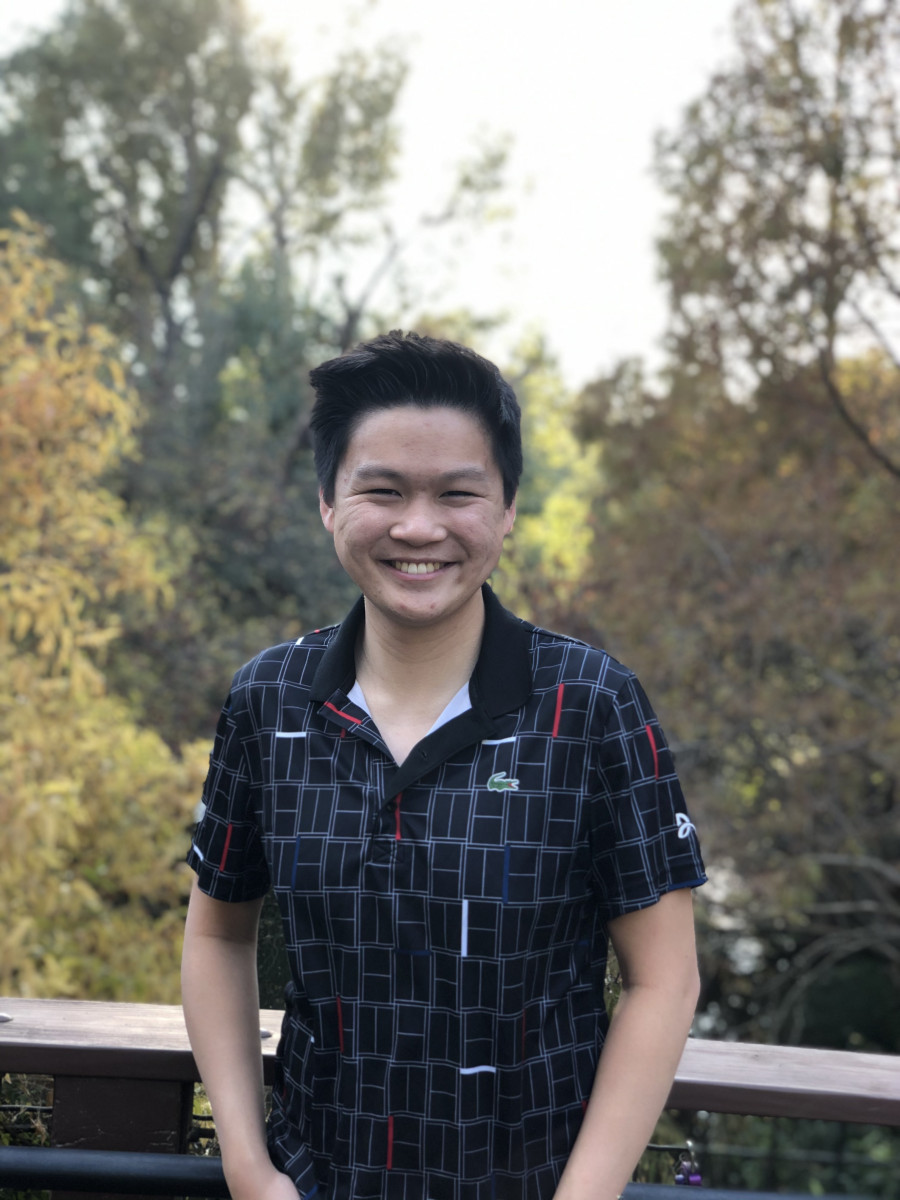 Preferred Pronouns: He/Him/His
Major(s) & Minors(s): Biochemistry and Molecular Biology, track 1
Research: Hurley Lab, MCB: My research focuses on using structural biology techniques to characterize the mechanisms and interactions between proteins involved in autophagy.
Activities: Lean on Me, Student Advisory Council on Undergraduate Education, Catalyst, UC Advocacy Network
Post-Graduate Plans: MD-PhD or PhD
Major Courses Taken: MCB C100A, MCB 110, MCB C112, MCB 140
Hi! I'm Josh and I am a senior majoring in MCB on the Biochemistry and Molecular Biology Track. I am passionate about the intersection between research, advocacy, and medicine as a way to build an equitable future for our communities. I believe that research is the spark that will light the way for the future, that advocacy is how we empower those around us, and medicine as a vehicle towards building that shared future. I came to Cal wanting to focus solely on pursuing a future career in medicine but have been fortunate to be involved in advocacy on and off campus. I have also been fortunate to be able to conduct research in the field of structural biology, focusing on x-ray crystallography as a tool to characterize biological macromolecules. I am an absolute nerd for anything related to proteins and structural biology, I can go on for hours! I chose MCB because the major gives me the freedom to not only learn the core principles that underlie the natural world, but also the freedom to investigate topics that I am interested in. If you're interested in getting into research, exploring advocacy, and shaping your Berkeley experience, I am happy to chat and work with you! Looking forward to chatting and navigating Cal together! Go Bears!
---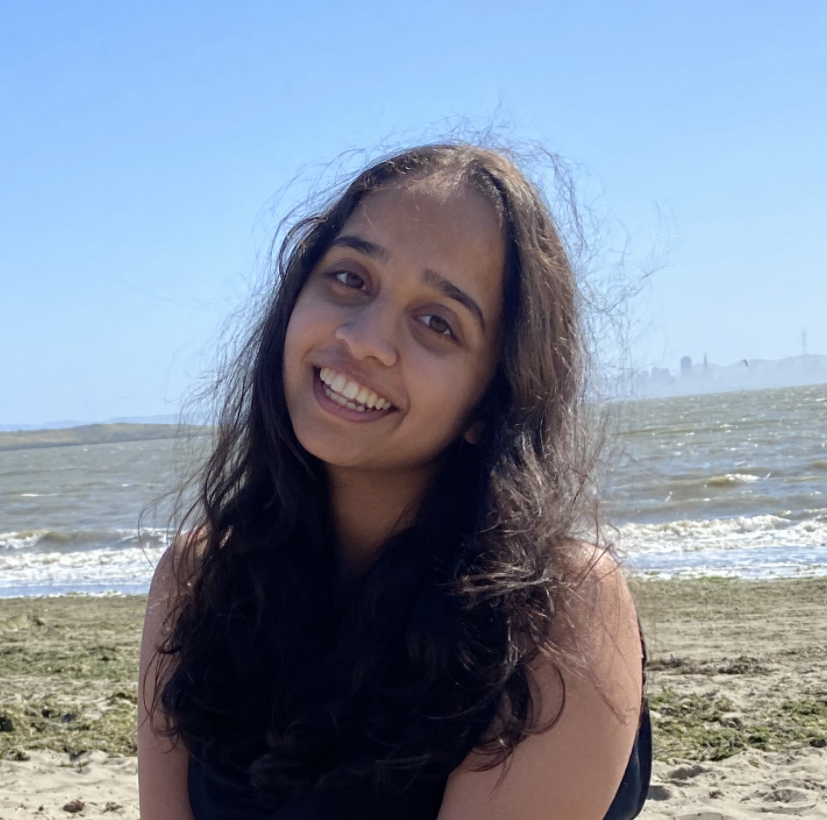 Preferred Pronouns: She/Her/Hers
Major(s) & Minors(s): Genetics, Genomics, & Development-track 2, Data Science minor
Activities: MCBcDNA, SLC Science Tutor, Blue & Gold Yearbook, ULab PHHS, Intramural Soccer
Post-Graduate Plans: Graduate school
Major Courses Taken: MCB 102, MCB 140, IB 134L
Hi everyone! I'm Tanuja, a third-year majoring in MCB with an emphasis in Genetics, Genomics, & Development, and minoring in Data Science. I completed my high school in India, and coming into Berkeley I was unaware of the vast resources the place had to offer. I also had this misconception that most biology majors (especially MCB at Berkeley) was meant mainly for pre-meds. I now know that it's far from the truth, and with the help of my data science minor, I hope to go into genetics research and maybe apply to grad school in the future!
In my free time, I love eating, visiting new places, and playing various sports! Please do not hesitate to reach out to me if you have any questions regarding MCB classes, professors, minoring in data science, student activities on campus, or even just to chat. I look forward to meeting y'all soon!
---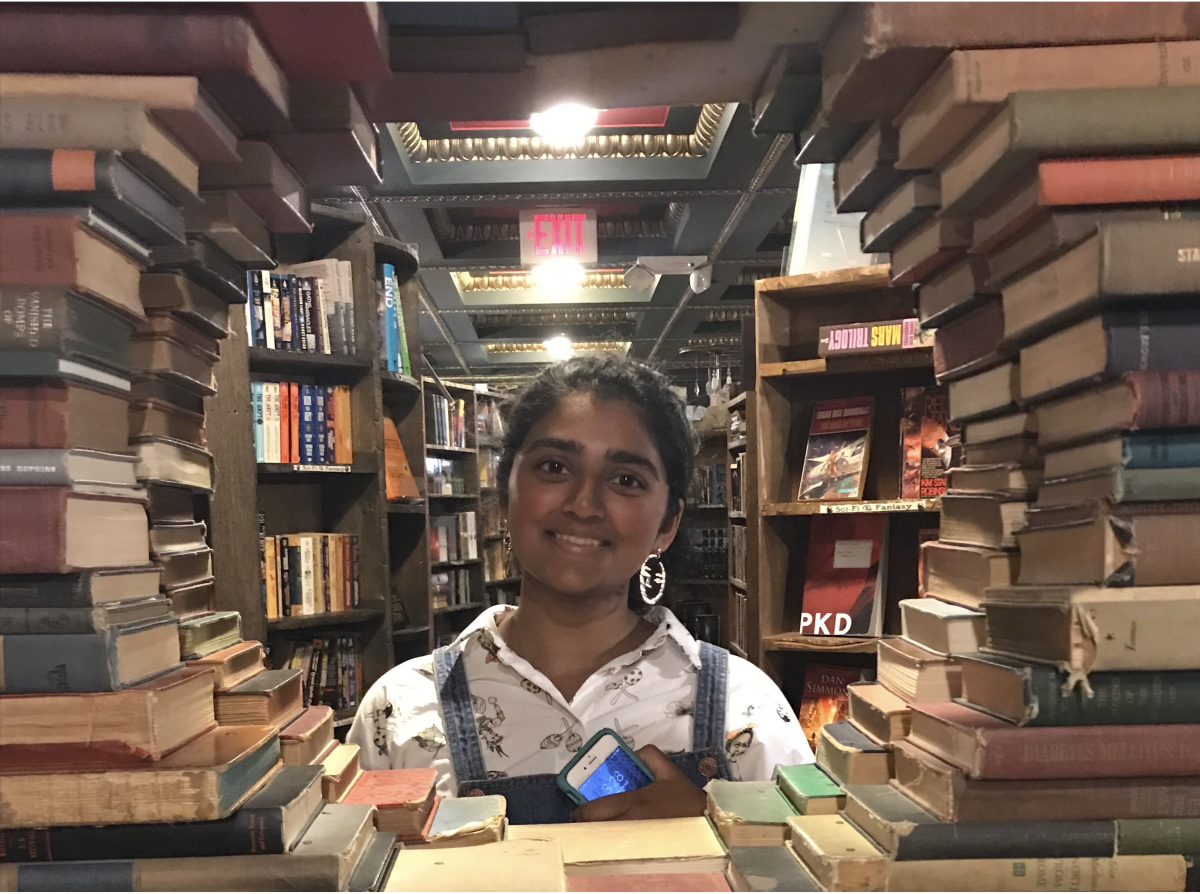 Preferred Pronouns: She/Her/Hers
Major(s) & Minors(s): Neurobiology, Bioengineering minor, Data Science minor
Activities: Transfer Center, Catalyst
Post-Graduate Plans: Biotech industry, Computation Biology
Major Courses Taken: MCB 104, MCB 160, MCB 160L, MCB 161, PH 142
Hi! I'm Priya and I am a senior majoring in MCB on the Neurobio track with a minor in BioEngineering and I also intend to declare a Data science minor. I'm super interested in the intersection of statistics and Neurobiology, and I chose the MCB major because it really gives you the freedom to explore different aspects of biology that most interest you while also building a strong foundational understanding of general Biology. In my free time, I like to hang out with friends, go on hikes, get boba, and try out new restaurants around Berkeley (if you have a recommendation please share!). If you have questions you have about classes, clubs, the transfer experience, or if you just want to talk I would love to chat!
---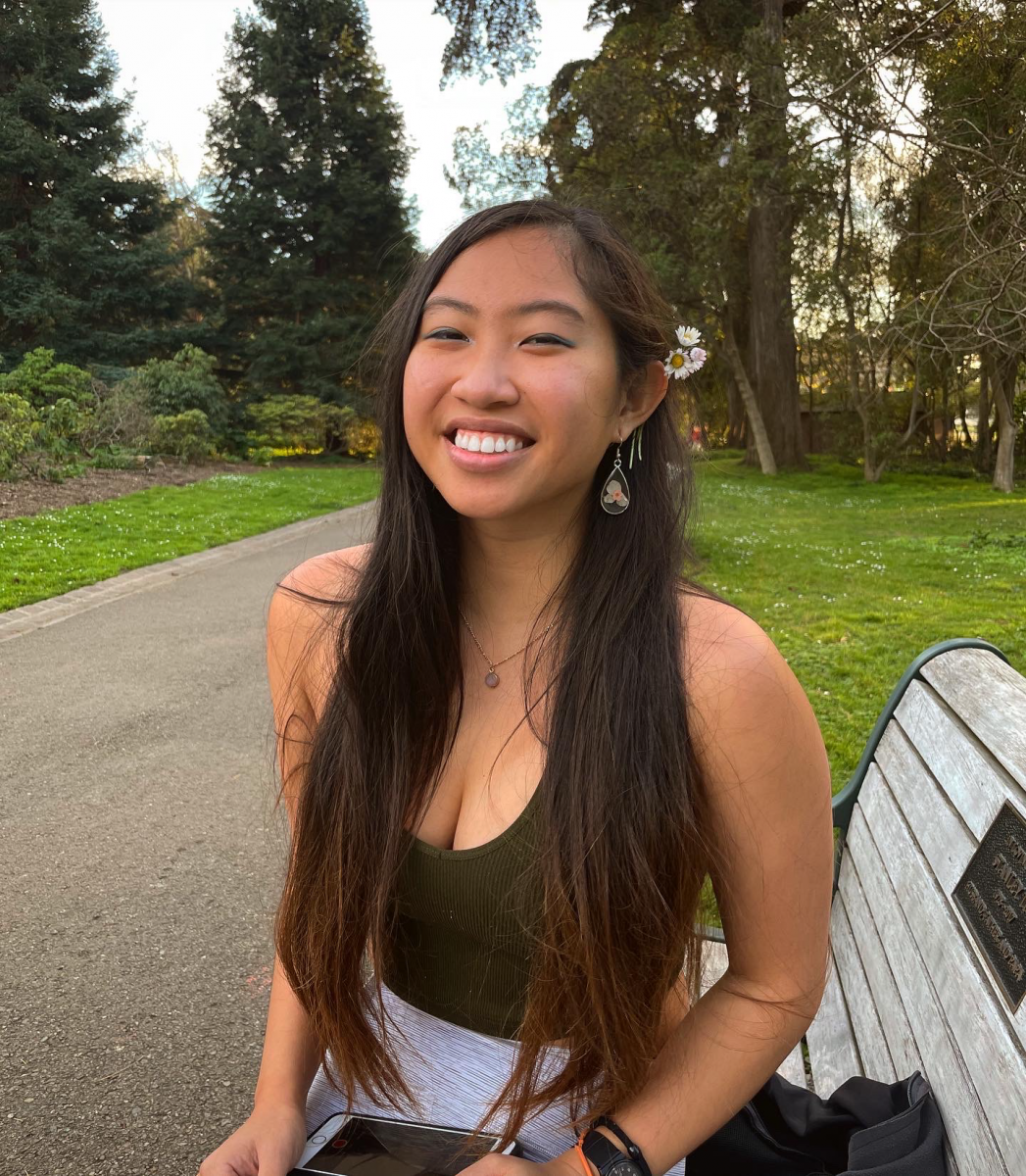 Lily (Health Worker)
Major: IB-emphasis 2, Public Health
Contact: lily<dot>zhong<at>berkeley<dot>edu
I'm a fourth year double majoring in Integrative Human Biology and Public Health.
From San Francisco, CA. I'm passionate about the intersection between science and the social determinants of health.
In my spare time, I enjoy surfing, hiking, and photography. My friends would also say I spend way too much time on Tiktok, and have a mildly concerning affinity for consuming fruit.
My job is to support you and serve as a resource for any health related concerns you might have semester: physical, mental, spiritual, or emotional. I'm the liaison between you and the abundance of resources University Health Services provides for students. Please don't hesitate to reach out for anything related to your personal health or even just to chat!
---
MCB Peer Advising Application
How can I become an MCB Peer Advisor?
The application to be a peer advisor for the 2022-2023 school year is open. Please submit your application at https://bit.ly/IBMCBpeer22. Applications are due by 11:59pm (PT) on Sunday, April 24, 2022. You can also talk to staff advisors Zac or Octavio for more information on joining the program.
Information for 2022-2023 Applications
The application for 2022-2023 is open. We encourage interested students to schedule an appointment with one of our current peers to learn more about peer advising. You can also review our info session from 2021 on YouTube and review the slides with common questions from past peers (note some of the dates, deadlines, etc. from past materials may no longer be relevant). Mandatory weekly meetings will be Thursdays 10-11am during Fall 2022.
Application Timeline
| | |
| --- | --- |
| April 24, 2022 | Applications Due, by 11:59pm |
| May 2-13, 2022 | Interviews |
| May 20, 2022 | Notifications Sent |
| May 27, 2022 | Deadline to Accept, by 4pm |
| August 23, 2022 | All Day Training |
What we look for in an MCB Peer Advisor:
Beyond a passion for the MCB major and an interest in helping your fellow students, we look for people who are unique, both academically and as a person. Things that can help make an outstanding peer advisor include, but are not limited to: research experience, participation in the honors program, overcoming personal and/or academic adversity, tutoring, participation in clubs on campus, or the transfer student experience. Ultimately, what we want to see on your application is what makes you stand out as a student AND as a person!
Requirements at time of application:
Be declared in MCB at the time of application, or be eligible to declare by the following fall semester.
Have completed at least one semester at Cal.
Able to work at least three shifts (1 hour each) and attend one 1-hour meeting per week.
Willing to commit to working as a peer advisor for at least two semesters.
* Please note that peer advisor positions are unpaid. MCB peer advisors earn academic credit for their work.