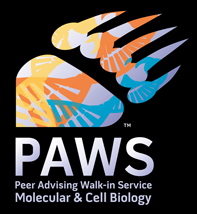 Peer Advising has concluded for this year. Check back with us in the Fall!
Peer advisors are trained junior & senior MCB majors who volunteer their time to complement the UAO advising services by sharing their knowledge of and experience with lower-division requirements and upper-division classes, experience with student groups on campus, preparation for life beyond the B.A., and use of various campus resources.
Contact Info:
Office Location: 3060 VLSB (but we're remote right now)
Schedule an appointment to meet with a peer advisor: http://bit.ly/PAWSappts [back in Fall 2021]
You can meet with a peer advisor via Zoom during a pre-scheduled, 15-minute appointment.
---
PAWS Schedule Spring 2021

Monday

Tuesday

Wednesday

Thursday

Friday

9-10
Closed
Sophia
Jen
Shreeya
Kelsey

10 - 11

11 - 12

12 - 1
Closed for Lunch

1 - 2

2 - 3

No Peer

No Peer

No Peer

3-4
Jen
Shreeya
No Peer
No Peer
Closed
---
Preferred Pronouns: She/Her/Hers
Major(s) & Minors(s): Cell and Developmental Biology-track 2, Business Administration (Bio+Business)
Research: Dernburg Lab, MCB:
I am investigating the roles of various cohesion regulators during meiosis using C. elegans as a model organism.
Activities:
BEAM
,
Deepscribe
, Alta Bates Volunteer, SLC Summer Bridge Tutor
Post Graduate Plans: MD/PhD or MD
Major Classes Taken:
MCB 102, Stat 131A
Hi, I'm Sophia and I am currently a third-year double majoring in MCB on the Cell and Developmental Biology track and Business Administration asa a part of the Biology+Business program. Since coming to Berkeley, I have become interested in the intersection between molecular biology science and innovation. I have always been interested in research and I hope to bridge that interest with entrepreneurship. In my free time, I like to explore SF with friends and watch/play soccer. I'd love to answer any questions you have about classes, career planning, double majoring, or anything else. I look forward to meeting you!
---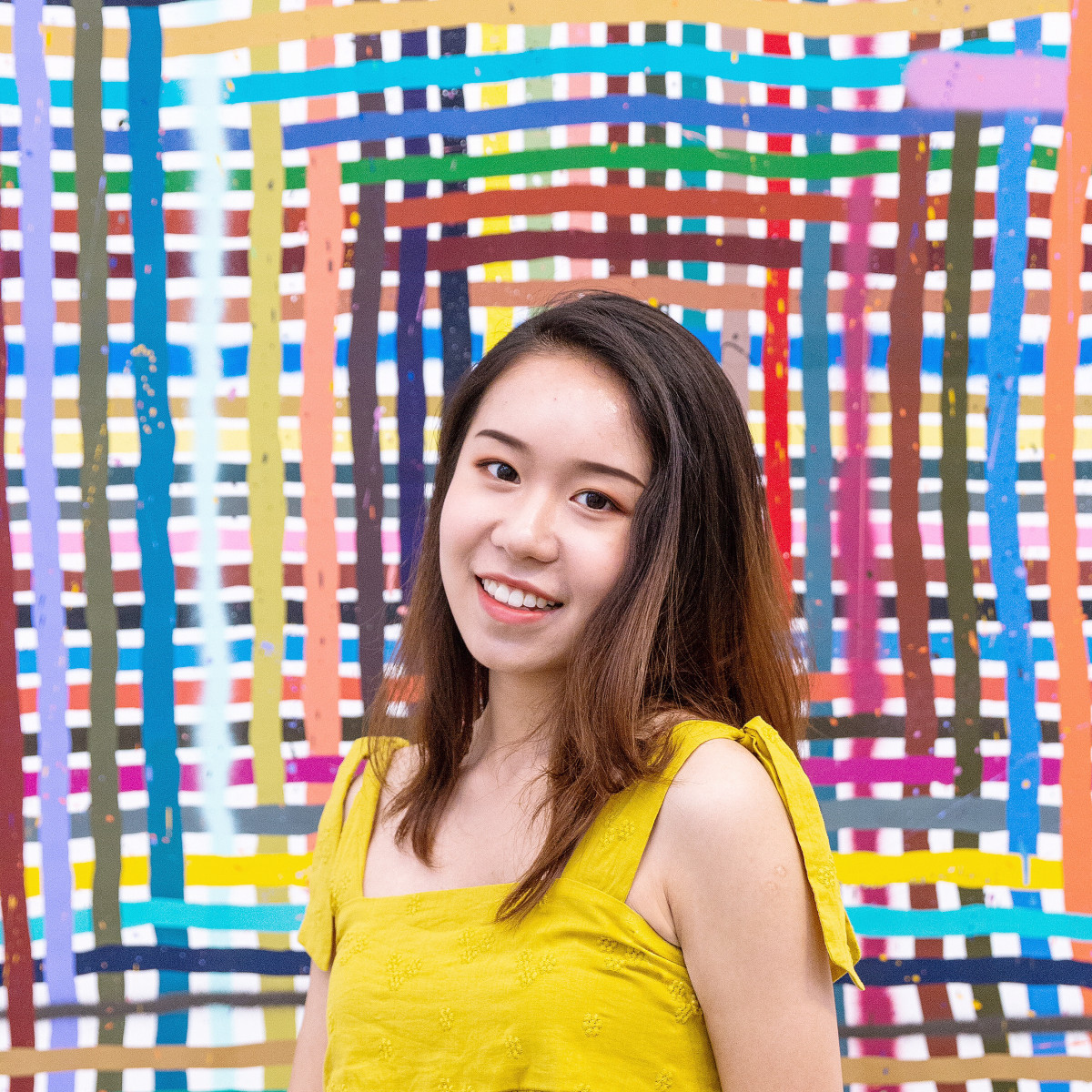 Preferred Pronouns: She/Her/Hers
Major(s) & Minors(s): Cell and Developmental Biology-track 2, History of Art
Research: Guo Huang Lab at UCSF, Mission Bay: We study the regenerative potential of heart muscle cells.
Activities: URAP Art History Research with Professor Gupta, C.A.R.E Co-founder, Intro to Social Medicine Decal facilitator, CREATE volunteer
Post-Graduate Plans: Medical School
Major Courses Taken: MCB 102, MCB 104, MCB 141, MCB 136, MCB 165
Hey there! I'm Amy, a rising senior double majoring in MCB and Art History. I love exploring the intersection between the arts and the sciences, and believe that we can use the humanities and creative arts to better palliative patient care, physician-patient interaction and medical training.
I was fortunate enough to partake in both humanities and biomedical research during my first three year of college. However, that came after a lot of emailing and reaching out. When I first arrived at Berkeley, I struggled with finding research opportunities, so I have a lot of suggestions and tips, gleaned and extrapolated from past experiences and friends' rants/stories, for you if you ever need advice. I understand that the enrollment period can be daunting and questions/concerns about picking the right MCB classes are important and valid, so please don't hesitate to ask me. I'm here to help!
I've lived in different cities across the globe (Vancouver, Shenzhen, Shanghai), and have been residing in Cupertino, Bay Area, with my family since middle school. A random fact about me is that I've attended 6 different elementary schools! I love traveling, meeting new people, and occasionally splurging on food (would love any restaurant recommendations in Berkeley).
During non-COVID times, you'll likely find me commuting to my lab at UCSF, chilling at BAMPFA or studying at one of those huge rectangular tables on Floor D of Mainstacks. Anyhow, I look forward to your questions, concerns, rants and stories!
---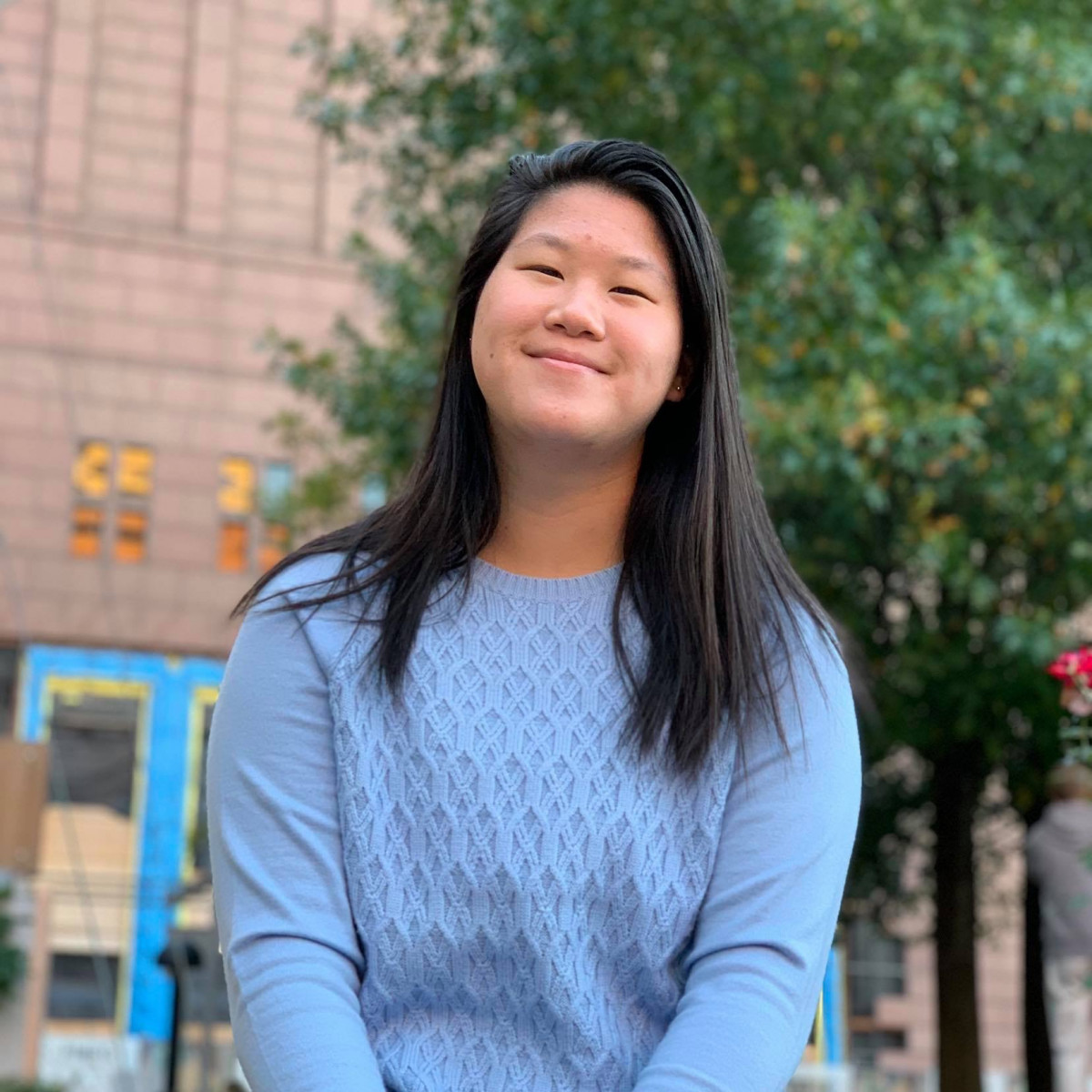 Preferred Pronouns: She/Her/Hers
Major(s) & Minors(s): Neurobiology, Cognitive Science, Disabilities Studies minor
Research: Kaufer Lab, IB: studying the effects of an acute stressor on juvenile and adult mice
Activities: Health Advocate at Alameda Health System, Benioff Children's Hospital Volunteer, Special Needs Aquatic Program, Pie Queens Ultimate Frisbee
Post-Graduate Plans: Medical School
Major Courses Taken: MCB 102, MCB 104, MCB 160, MCB 161, MCB 163L, PSYCH 117
Hi everyone! I'm Kelsey, a fourth-year double majoring in MCB Neurobiology and Cognitive Science. I came into college lost and confused as many people do and found a passion for serving my community and studying the intersection between the science of brain and the social science of cognition. I'm interested in learning about social inequality and the disparities that currently exist in our healthcare system, which have shaped my aspirations to be a positive force of change and become a healthcare provider in the future.
I split my time volunteering at the Benioff Children's Hospital in Oakland as an Emergency Department volunteer, at the Special Needs Aquatic Program as a Head Instructor, and as a Health Advocate for the Alameda Health System.
Outside of school, I play on the Women's Ultimate Frisbee Team and found
a fun sport and community of people who support each other on and off the field. I also love to read about pop culture, keep to date on the latest drama in Bachelor Nation, and watch lots and lots and lots of Netflix. I'd love to answer any questions about my experiences, or other questions you may have about college or life! Reach out to me during Zoom University or find me social distancing on the glade soaking up some sun!
---
Preferred Pronouns: She/Her/Hers
Major(s) & Minors(s): Biochemistry and Molecular Biology, track 2, Data Science minor
Research: Nayak Lab, MCB: I study the unique methane-producing biochemical pathway in certain archaea. If it works, we *may* end global warming!
Activities: International Students Association at Berkeley,
Saturday Services Volunteer at the Berkeley Free Clinic, ResHall Tutor, Undergraduate Tutor for MCB C100A, Field Study Intern,
Past: MCB 140 Tutor, Chemistry Teacher Scholars, Suitcase Clinic, Public Health Advocates Staff Writer, BioPrinting at Berkeley Member
Post-Graduate Plans: Medical School
Major Courses Taken: MCB C100A, MCB 140, MCB 149, MCB 132, Chem 135, MCB C103, MCB 110, MCB 110L, Stat 131A (Data Science), Stat 133 (Data Science), BioE100 (Data Science)
Hello! My name is Shreeya and I am a senior majoring in MCB with an emphasis in Biochemistry, and a Data Science minor. I had always been interested in medicine, but coming to Berkeley, I realized I could integrate so many different things into my career path-- this discovery has been both fascinating and terrifying. Here, I found my passion for serving vulnerable populations and providing accessible healthcare to all at the Berkeley Free Clinic, and my passion for research, both of which I hope to pursue further in healthcare. Outside of school, I love trying out new food places and listening to music. If you have any questions about figuring out your own path in this big place, getting involved in extracurriculars, choosing classes or just want to vent, I got you! I look forward to meeting you virtually!
---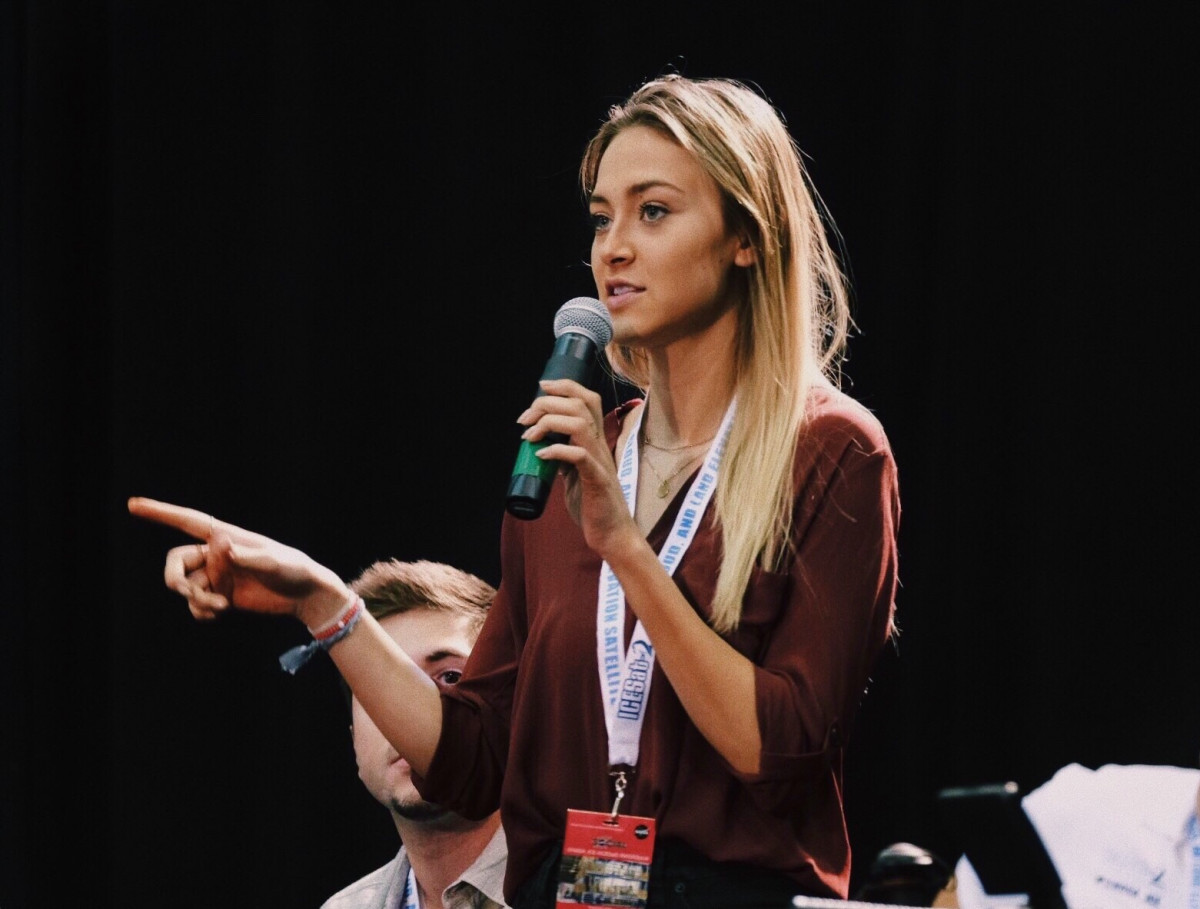 Preferred Pronouns: She/Her/Hers
Major(s) & Minors(s): Neurobiology, Journalism minor
Research: Sohn Lab, MechE/UCSF BioE: Focused on development of nano-biological and micro-fluidic sensing technologies as a label-free method for phenotyping stems and cancer cell. I have recently begun COVID-19 and other viral diagnostic research in the lab as well.
Activities: Decal creator/instructor, CalTV, Cal Sports Office Manager Intern
Post-Graduate Plans: Medical School
Major Courses Taken:
Hey! I'm Jen, a fourth-year majoring in MCB with an emphasis in Neurobiology.
In my time at Berkeley (so far) I have explored many different avenues of both academia and entertainment -- from getting a summer journalism minor to interning at NASA. I chose MCB because the major is focused and yet flexible with emphases that can be tailored to whatever your future plans might be.
For me, those future plans include medical school though at Cal I have found a passion for research and community outreach as well!

Perhaps more importantly, however, in my time at Cal I have also developed a passion for thai food, caffeine, and Rick and Morty... and don't get me started on boba. I'd love to hear what you're most passionate about and offer advice in navigating the crazy experience that is Cal. Go bears (lol)!
---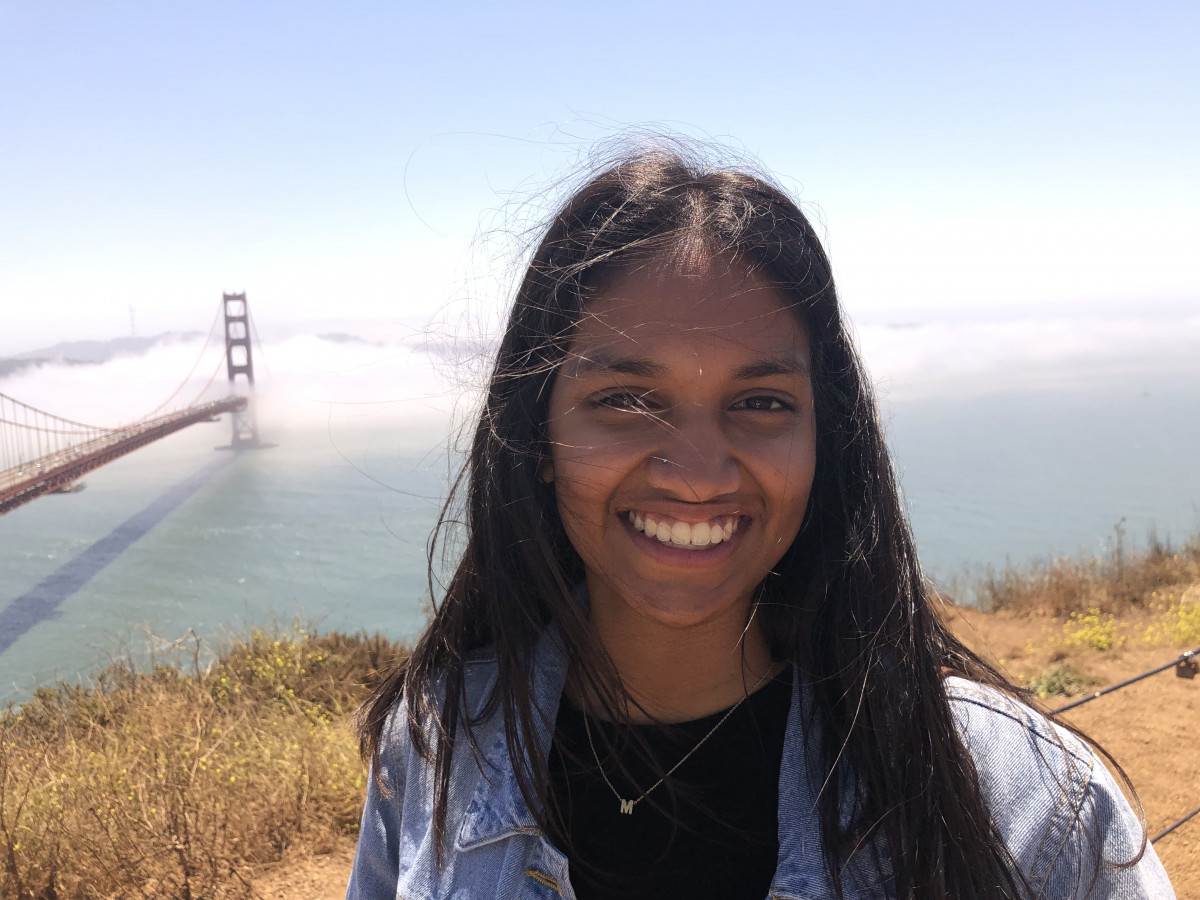 Preferred Pronouns: She/Her/Hers
Major(s) & Minors(s): Immunology and Pathogenesis, Creative Writing minor
Research: Bissell Lab, LBNL: Analyze and conduct research to determine the role of laminin-111 in N-actin gene transcription and cellular quiescence in T42 breast cancer cells.
Glymour Lab, UCSF: Conduct statistical analysis using R to better understand the relationship between epilepsy and Alzheimer's disease.
Sensabaugh Lab: Compiled and analyzed the genetic background of different strains of staphylococcus chromogenes and saprophyticus into a database.
Activities: Asha for Education, Jeeva Clinic, Student Learning Center Bio 1A/L Tutor
Post-Graduate Plans: Medical School and volunteer work abroad
Major Courses Taken: MCB 102, MCB 104, MCB 150, MCB 135A
Hi! My name is Meenu and I'm a fourth year MCB Immunology and Pathogenesis Major with a minor in Creative Writing. I'm passionate about everything healthcare and mainly understanding the intersection between international health disparities and global health policies and MCB Immunology is perfect to understanding the technical aspects of disease and epidemiology!
In my free time, I like to watch movies, write, eat goood food, and travel! Oh and I love making cringey puns! If you're confused about MCB, are struggling to find campus activities, or just want someone to talk to, come talk to me! I look forward to chatting with you!
---
Preferred Pronouns: He/Him/His
Major(s)/Emphasis/Minor: Integrative Biology-Emphasis 2, Molecular & Cell Biology-CDB Track 2, Global Public Health minor, Chicano Studies minor
Research: Barton Lab (MCB): study the evolution of self/non-self discrimination strategies within the innate immune system.
Post Graduate Plans: MPH followed by Medical School
Major Courses Taken: IB 114, IB 128, IB 131/L, IB 132/L, IB 140, IB 169, MCB 102, MCB 104, MCB 133L, MCB 136, PH 142, PH 250A
Hello, my name is Ruben Vargas and I am a 4th year double majoring in Integrative Human Biology & MCB Neurobiology with minors in Global Public Health and Chicano Studies. I was born and raised in a small city, Watsonville, which is about 20 minutes away from Santa Cruz. I chose both MCB and IB because they gave me the opportunity to learn biology from the cellular level to more of a big picture perspective. With the little free time that I have I enjoy going on hikes with friends, binging a good show on Netflix, and just kicking back on the glade. Please don't hesitate to approach me if you have any questions or concerns about classes, professors, double majoring or anything else really. I look forward to meeting you!
---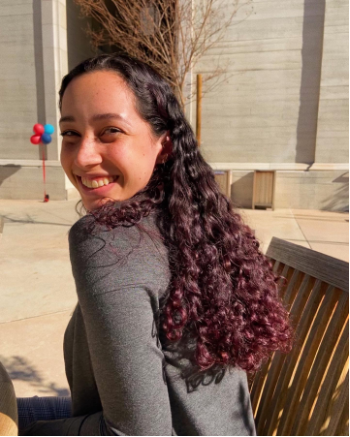 Madison (Health Worker)
Pronouns: She/her/hers
Major: MCB, Cell & Developmental Biology Track 2
My Role as Health Worker:
Health Workers are non-judgemental peers who support people of different backgrounds for a range of health issues by empathizing with their complex challenges as a safe, private resource. This semester I'll be posting weekly funky and informative tips, acting as a liaison between students in MCB/IB and the Tang Center, and helping by providing specific resources to effectively resolve issues!
---
MCB Peer Advising Application
How can I become an MCB Peer Advisor?
The application to be a peer advisor for the 2021-2022 school year has closed. You can also talk to staff advisors Zac or Natalie for more information on joining the program.
Information for 2021-2022 Applications
The application for 2021-2022 has closed. You can review our info session from March 31 on YouTube and review the slides with common questions of current peers. Mandatory weekly meetings will be Thursdays 10-11am during Fall 2021.
Application Timeline
| | |
| --- | --- |
| April 23 | Applications Due |
| May 3 | Interview Week |
| May 14 | Notifications Sent |
| May 21 | Deadline to Accept |
| August 24 | All Day Training |
What we look for in an MCB Peer Advisor:
Beyond a passion for the MCB major and an interest in helping your fellow students, we look for people who are unique, both academically and as a person. Things that can help make an outstanding peer advisor include, but are not limited to: research experience, participation in the honors program, overcoming personal and/or academic adversity, tutoring, participation in clubs on campus, or the transfer student experience. Ultimately, what we want to see on your application is what makes you stand out as a student AND as a person!
Requirements at time of application:
Be declared in MCB at the time of application, or be eligible to declare by the following fall semester.
Have completed at least one semester at Cal.
Able to work at least three shifts (1 hour each) and attend one 1-hour meeting per week.
Willing to commit to working as a peer advisor for at least two semesters.
* Please note that peer advisor positions are unpaid. MCB peer advisors earn academic credit for their work.