MARC Program Description
PROGRAM OVERVIEW
The Maximizing Access to Research Careers (MARC) program is two-year, National Institutes of Health funded undergraduate research program that aims to increase the number of biomedical scientists from underrepresented backgrounds. The program offers research, scientific and professional training to participating undergraduate students beginning in the summer after their sophomore year with the goal of preparing them to apply and succeed in graduate Ph.D. programs.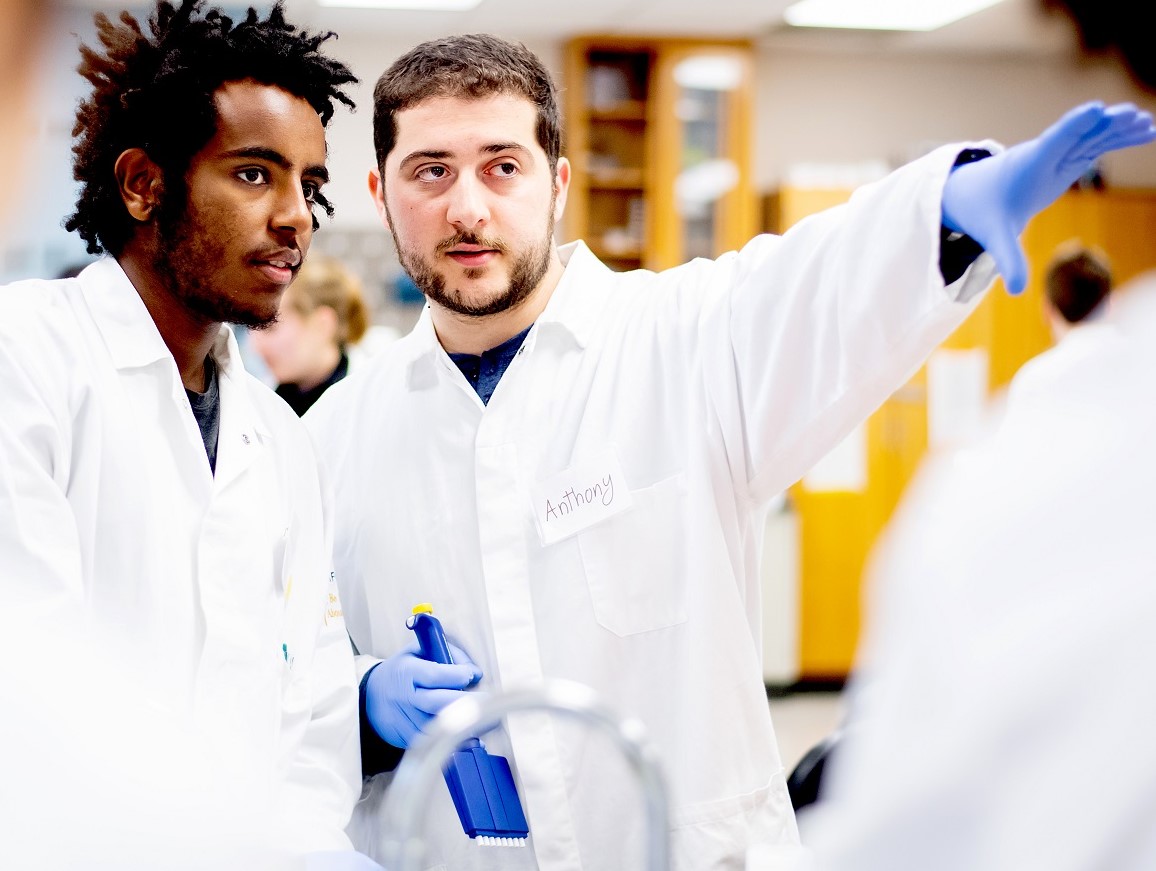 ELIGIBILITY
3.0 GPA at the time of application with an expressed interest in pursuing a Ph.D. degree

Major in Bioengineering, Chemistry, Chemical Biology, Integrative Biology, Molecular and Cell Biology, Plant and Microbial Biology

Rising Junior or Senior at start of the program, AND have two years remaining at the start of the program

United States citizen of permanent resident

Applicants must have an interest in increasing diversity in the scientific workforce. Eligible students include:

Students from historically underrepresented racial or ethnic groups such as Blacks or African Americans, Latinos, Native Americans, Alaskan Natives, and Native Hawaiians and other Pacific Islanders

Students from low-income backgrounds who can demonstrate that they qualify for federal disadvantage assistance

Students with a registered disability
PROGRAM REQUIREMENTS
Engage in research during the two-year appointment for 10-15 hours/week during the academic year and 40 hours/week for 10 weeks during the summer

Conduct off-campus research during one summer

Participate in a monthly journal club during the academic semesters

Participate in monthly professional and scientific workshops

Participate in a peer mentoring and community outreach

Submit a summary of your work and a photo for an online profile

Apply to at least four Ph.D. programs in year 2 of the program
TRAINING ACTIVITIES
Research in outstanding UCB labs of participating faculty

One week Lab Fundamentals Boot Camp at the beginning of the program

Workshops and journal clubs designed to prepare you for success in graduate school

Training in written and oral presentation skills

Mentoring and guidance

One summer of research at an extramural site

Attendance at a national scientific meeting
FUNDING
Stipend of approximately $13,644/year to be disbursed monthly throughout the year

Funding for travel to a national conference each year and funds for extramural summer research

Continuation in the program depends on satisfactory performance in the program and availability of funds from the NIH.
Photo credit Noah Berger