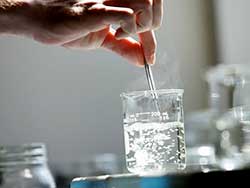 The Department of Molecular & Cell Biology at the University of California, Berkeley offers a Ph.D. program with advanced training in the research methods and concepts of the study of the molecular structures and processes of cellular life. The links below will provide information about the program for both prospective and current graduate students.
MCB Ph.D. program, admissions and recruitment information.
Information and policies for current MCB grads.
Information about financial support including training grants and fellowships.
Links to useful information for graduate students.
Information about graduate courses
Contact us if the resources above do not address your questions.
We are committed to increasing the representation of historically under-represented groups among our graduate students, and supporting all individuals within our department.