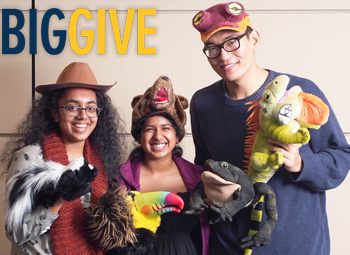 Show your Blue and Gold spirit by participating in this year's Big Give. This is a chance for us all to come together as an entire Cal commuity—alumni, parents, students, faculty, staff, and friends—to support our favorite department and also try to win some Big Give challenge funds. Even the smallest gift can make a big difference!
Give today (before 9 p.m. P.S.T.) to support MCB students, faculty, research labs, and programs.
If you want your gift to reach a specific MCB division, please give here.