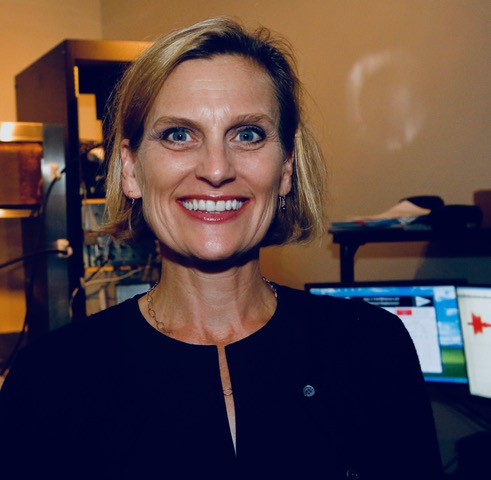 Photo Credit: John Pinderhughes
We are excited to announce Ellen Lumpkin will join the MCB faculty in the Division of Cell & Developmental Biology this July.
Dr. Lumpkin is currently an Associate Professor of Somatosensory Biology (in Dermatology) and of Physiology and Cellular Biophysics at Columbia University. She is also the co-director of the Thompson Family Foundation Initiative in CIPN & Sensory Neuroscience.
Her laboratory studies the somatosensory system with the goal of discovering the molecular mechanisms that encode environmental stimuli into neural signals. A primary focus of the lab is to elucidate force transduction mechanisms that initiate the senses of touch and pain.
To get to know Professor Lumpkin's research and learn more, a list of her research publications is available here >