2017 MCB Honors Research Projects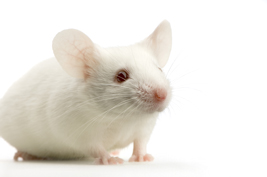 All the students below completed an honors research project during the Spring 2017 semester. Many more MCB undergraduates participate in research labs on campus or in the surrounding community. Although we're especially honoring the below students, MCB applauds all students who try their hand at research or find other ways to get involved and/or give back to the community.
Names are listed in alphabetical order by last name. 79 projects were completed. We thank all the research mentors involved.
Venkatesh Balaji, MCB-NEU
Project: "Identifying Functions of the Prefrontal Cortex using a PCA-VLSM Hybrid Approach"
Principal Investigator & Affiliation: Robert Knight, Helens Wills Neuroscience Institute
Zachary Brown, MCB-BMB
Project: "Mutations in SLPS Biosynthesis Alleviates CtpA Dependence"
Principal Investigator & Affiliation: Kathleen Ryan, Plant & Microbial Biology
Monica Cassandras, MCB-GGD
Project: "Investigating the Role of RNA Silencing in Plant Innate Immunity"
Principal Investigator & Affiliation: Barbara Baker, USDA Plant Gene Expression Center (P.I. is in PMB department at Berkeley)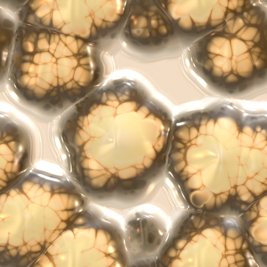 Kyle Chan, MCB-NEU
Project: "Jaw Kinematics and Force Maps from Orthodontic Therapy on Humans"
Principal Investigator & Affiliation: Sunita Ho, UC San Francisco
Irene Chang, MCB-NEU
Project: "Maturation of corticostriatal axons over adolescence"
Principal Investigator & Affiliation: Linda Wilbrecht, Molecular & Cell Biology and Psychology
April Chen, MCB-BMB
Project: "Generating model nascent chains for stability measurements on the ribosome"
Principal Investigator & Affiliation: Susan Marqusee, Molecular & Cell Biology
Jeremy Chen, MCB-NEU
Project: "Function of the Gap Gene Krüppel in the Amphipod Crustacean, Parhyale hawaiensis"
Principal Investigator & Affiliation: Nipam Patel, Molecular & Cell Biology
Shilin Chen, MCB-GGD
Project: "The Mapping Accuracy of Intrinsic Imaging with Anatomical Results from Mouse Barrel Cortex"
Principal Investigator & Affiliation: Dan Feldman, Molecular & Cell Biology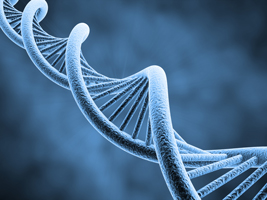 Stella Chen, MCB-NEU
Project: "Development of Prosocial Behavior and Empathy"
Principal Investigator & Affiliation: Daniela Kaufer, Integrative Biology
Krystal Lynn Ching, MCB-I&P
Project: "Investigating innate immune sensing via a CRISPR/Cas9 system in immortalized neutrophil progenitors"
Principal Investigator & Affiliation: Gregory Barton, Molecular & Cell Biology
Catherine Choi, MCB-I&P
Project: "Cytoskeletal Tension and Rearrangements Modulate Adipogenesis"
Principal Investigator & Affiliation: Andreas Stahl, Nutritional Sciences & Toxicology
Allison Daly, MCB-I&P
Project: "Investigating the role of transcription factors in anti-inflammatory macrophage polarization, adipose tissue homeostasis, and type-2 diabetes."
Principal Investigator & Affiliation: Kaoru Saijo, Molecular & Cell Biology
Lucian DiPeso, MCB-I&P
Project: "Characterizing pyroptotic cell death"
Principal Investigator & Affiliation: Russell Vance, Molecular & Cell Biology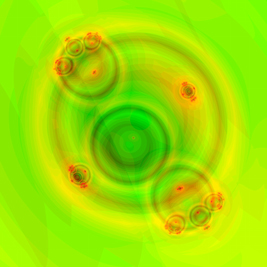 Marie Droual, MCB-GGD
Project: "Genetic Divergence of Montane Avian Fauna in Nuclear Central America"
Principal Investigator & Affiliation: Rauri Bowie, Integrative Biology
Lena Egbert, MCB-NEU
Project: "Determination of central versus peripheral neural retina"
Principal Investigator & Affiliation: Jeanette Hyer, UC San Francisco
Joshua Fandel, MCB-I&P
Project: "Detecting Changes in ESR1 and PgR Expression in Human Breast Cells Treated with Estradiol"
Principal Investigator & Affiliation: Paul Yaswen, Lawrence Berkeley National Laboratory
Ian Ferguson, MCB-BMB
Project: "The Na+/H+ exchanger NHE8 is essential for pH homeostasis in Retinal Pigment Epithelial Cells"
Principal Investigator & Affiliation: Xiaohua Gong, UC Berkeley School of Optometry
Azure Grant, MCB-NEU
Project: "Ultradian rhythms: a potential network of coupled oscillators"
Principal Investigator & Affiliation: Lance Kriegsfeld, Psychology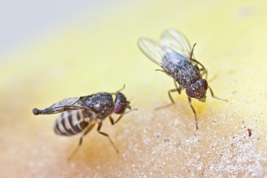 Zachary Grimmett, MCB-I&P
Project: "A new lens to identify pyroptosis"
Principal Investigator & Affiliation: Warner Greene, UC San Francisco Gladstone
Jana Guenther, MCB-BMB
Project: "Exploring the HDL Composition of Follicular Fluid and its Relation to Fertility"
Principal Investigator & Affiliation: John Kane, UC San Francisco
Sarah Guo, MCB-CDB
Project: "The Effect of GCD6 Protein Expression on Meiosis"
Principal Investigator & Affiliation: Gloria Brar, Molecular & Cell Biology
Aryan Haratian, MCB-I&P
Project: "Characterization of Dengue Virus (DENV) Antigenic Variation on Virus Maturation, Infectivity, and Neutralization"
Principal Investigator & Affiliation: Eva Harris, Public Health
Jessica Hong, MCB-CDB
Project: "Ark1p and Prk1p family kinases regulate timing of endocytic disassembly"
Principal Investigator & Affiliation: David Drubin, Molecular & Cell Biology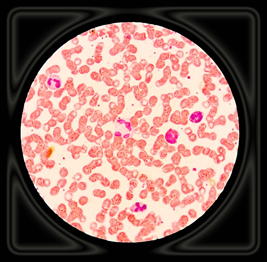 Abigail Huliganga, MCB-CDB
Project: "Detecting the Incidence Rate of Post-Operative Delirium & Its Association with Mortality in the Veteran's Affairs Surgical Population"
Principal Investigator & Affiliation: Arthur Wallace, San Francisco Veteran's Affairs Medical Center
Nazineen Kandahari, MCB-I&P
Project: "The Role of Glia in Stress Resistance and Longevity"
Principal Investigator & Affiliation: Andrew Dillin, Molecular & Cell Biology
Ishan Kanungo, MCB-NEU
Project: "Macrophage Inhibitory Factor Dynamics in Bevacizumab-Resistant Glioblastoma Multiforme"
Principal Investigator & Affiliation: Manish Aghi, UC San Francisco
Shirley Kiang, MCB-NEU
Project: "Role of inhibitor of differentiation-1 and aldehyde dehydrogenase 3A1 in canonical Wnt/β-catenin signaling"
Principal Investigator & Affiliation: David Schaffer , Molecular & Cell Biology
Alexander Kim, MCB-I&P
Project: "Investigating RAE-1ε induction on tumor-infiltrating endothelial cells"
Principal Investigator & Affiliation: David Raulet, Molecular & Cell Biology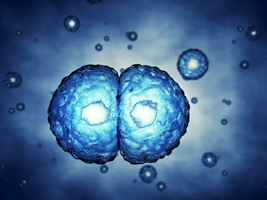 Simona Kotseva, MCB-BMB
Project: "An Analysis of Mutant Arginine Vassopressin Prohormone as a Substrate for Endoplasmic Reticulum Associated Degredation"
Principal Investigator & Affiliation: Lars Ellgaard, University of Copenhagen
Natalie Kucirek, MCB-CDB
Project: "Examining the Role of Thymic Stromal Lymphopoietin Receptor (TSLPR) Signaling in Somatosensory Neurons in Itch and Pain"
Principal Investigator & Affiliation: Diana Bautista, Molecular & Cell Biology
Pooja Lalchandani, MCB-CDB
Project: "Gender-based Differences in the Development of Rodent Prosocial Behavior"
Principal Investigator & Affiliation: Daniela Kaufer, Integrative Biology
Catriona Lewis, MCB-NEU
Project: "Oxytocin Signaling and Empathetic Pro-Social Behavior"
Principal Investigator & Affiliation: Daniela Kaufer, Integrative Biology
Po-Yi Jonathan Li, MCB-I&P
Project: "Investigating the Role and Regulation of RAE-1δ in NKG2D Mediated Tumor Immunosurveillance"
Principal Investigator & Affiliation: David Raulet, Molecular & Cell Biology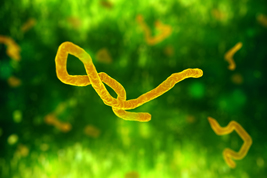 Heng-Yi Liu, MCB-CDB
Project: "Investigating the Interactions between Neural Plate and Paraxial Mesoderm Development in Xenopus Laevis"
Principal Investigator & Affiliation: Richard Harland, Molecular & Cell Biology
Sandra Liu, MCB-GGD
Project: "Regulation of TRPM3 Ion Channel by Steroid Hormone"
Principal Investigator & Affiliation: Polina Lishko, Molecular & Cell Biolog
Sean Liu, MCB-CDB
Project: "Identification of Integrin α2β1 as a Novel Target for Bronchoconstriction in Asthma"
Principal Investigator & Affiliation: Aparna Sundaram, UC San Francisc
Suraiya Lueke, MCB-NEU
Project: "The Drosophila larval neuromuscular junction: Glutamate receptor-mediated homeostasis in vivo"
Principal Investigator & Affiliation: Ehud Isacoff, Molecular & Cell Biology
Darryl Mar, MCB-I&P
Project: "Glucocorticoids Induce Insulin Resistance through Angiopoietin-Like 4-Ceramide-Protein Phosphatase 2A Axis"
Principal Investigator & Affiliation: Jen-Chywan Wang, Nutritional Sciences & Toxicology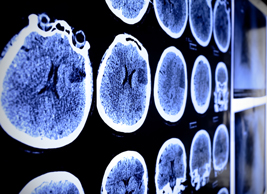 Michael Matena, MCB-NEU
Project: "Encoding of Spatial Information in Hippocampal and Entorhinal Cortical Field Potentials"
Principal Investigator & Affiliation: Friedrich Sommer, Helen Wills Neuroscience Institute
Hasti Mazdeyasna, MCB-CDB
Project: "Analyzing the Region-Specific Effect of the Hippo Pathway on Gene Expression"
Principal Investigator & Affiliation: Iswar Hariharan , Molecular & Cell Biology
Julia Mccreary, MCB-BMB
Project: "Exploring the role of sirtuins in regulating protein homeostasis in Drosophila Intestinal Stem Cells"
Principal Investigator & Affiliation: Heinrich Jasper, Buck Institute for Research on Aging
Siegen McKellar, MCB-GGD
Project: "Forward and reverse genetics of evolved tooth gain"
Principal Investigator & Affiliation: Craig Miller, Molecular & Cell Biology
Mehrnaz Mehrzad, MCB-I&P
Project: "Whole exon sequencing of exon 9 and exon 20 of PIK3CA gene shows high mutational rate in circulating cancer cells and novel mutations in breast cancer patients"
Principal Investigator & Affiliation: John Park, UC San Francisco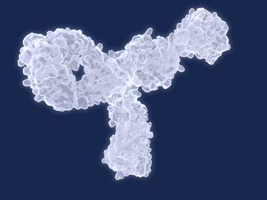 Nicki Naddaf, MCB-BMB
Project: "Investigation of newly identified putative enhancers in two immune cell genes"
Principal Investigator & Affiliation: Jacob Corn, Molecular & Cell Biology
Vy Thi Ha Ngo, MCB-BMB
Project: "Identification of Proteins Involved in Cell Wall Glucomannan Biosynthesis to Improve Plant Biomass Composition for Biofuel Production"
Principal Investigator & Affiliation: Jenny Mortimer, Lawrence Berkeley National Laboratory
Karina Oelerich, MCB-CDB
Project: "Re-Orientation and bending of glands during embryo implantation"
Principal Investigator & Affiliation: Diana Laird, UC San Francisco
Jun Yeop (Joseph) Oh, MCB-NEU
Project: "Orexinergic neurons of tauopathies show a differential vulnerability to phospho-tau"
Principal Investigator & Affiliation: Lea Grinberg, UC San Francisco
Stacie Ong, MCB-NEU
Project: "Tsc1 deletion causes cell-type specific morphological changes in striatal medium spiny neurons"
Principal Investigator & Affiliation: Helen Bateup, Molecular & Cell Biology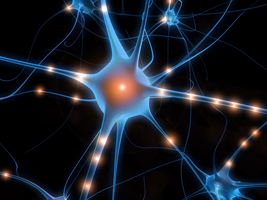 Anand Patel, MCB-BMB
Project: "Structural and Proteomic Insights into a Ciliary Pore Complex Potentially Implicated in Cilioplasm Segregation"
Principal Investigator & Affiliation: Kenneth Downing, Lawrence Berkeley National Laboratory
Daniel Cardozo Pinto, MCB-NEU
Project: "Characterization of Cre-recombinase Enzyme Expression in Transgenic Mouse Lines Used to Target the Major Neuromodulatory Systems of the Brain"
Principal Investigator & Affiliation: Stephan Lammel, Molecular & Cell Biology
Rachel Prorok, MCB-NEU
Project: "Structure-based prediction of non-histone HDAC2 substrates"
Principal Investigator & Affiliation: Ora Schueler-Furman, Hebrew University of Jerusalem, Israel
Kalani Ratnasiri, MCB-I&P
Project: "Dengue NS1 triggers dermal vascular leak, dependent on the endothelial glycocalyx integrity"
Principal Investigator & Affiliation: Eva Harris, School of Public Health
Cyrus Ruediger, MCB-CDB
Project: "Characterizing the contribution of the C. elegans JNK homolog kgb-1 to ER stress resistance"
Principal Investigator & Affiliation: Michael Shapira, Integrative Biology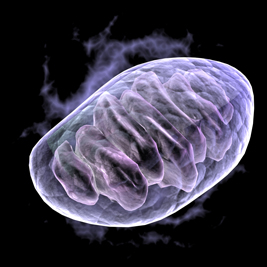 Jordan Said, MCB-BMB
Project: "Sorting-nexin 9 in Mammalian Clathrin-mediated Endocytosis: An Investigation Using Genome-editing in Induced Pluripotent Stem Cells"
Principal Investigator & Affiliation: David Drubin, Molecular & Cell Biology
Blake Sanders, MCB-I&P
Project: "Host regulation of Chlamydia trachomatis TARP by signal peptide proteolysis"
Principal Investigator & Affiliation: Dr. Deborah Dean, Children's Hospital Oakland Research Institute
Aloukika Shah, MCB-CDB
Project: "Spatial analysis of evolved tooth gain in stickleback fish"
Principal Investigator & Affiliation: Craig Miller, Molecular & Cell Biology
Kiarash Shamardani, MCB-CDB
Project: "Investigating Toll-like receptor expression patterns in the lung"
Principal Investigator & Affiliation: Greg Barton, Molecular & Cell Biology
Shadi Shams, MCB-CDB
Project: "Visualizing the co-localization of α-arrestin Rog3 with mating pheromone receptor Ste2 in yeast"
Principal Investigator & Affiliation: Jeremy Thorner, Molecular & Cell Biology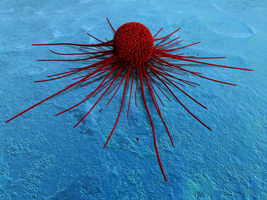 Zhuo "Jowa" Shi, MCB-NEU
Project: "Determining the Mechanism of Ubiquitin Dependent Regulation of Cell Growth and Differentiation"
Principal Investigator & Affiliation: Michael Rape, Molecular & Cell Biology
Maximilian Stahl, MCB-I&P
Project: "Investigating the mechanism of meningeal dissemination in a B-cell acute lymphoblastic leukemia mouse model"
Principal Investigator & Affiliation: Lin He, Molecular & Cell Biology
Schuyler Stoller, MCB-NEU
Project: "Exploring spatial relationships between cortical AV1451 PET binding and DTI measures"
Principal Investigator & Affiliation: Gil Rabinovici, UC San Francisco
Bonnie Su, MCB-GGD
Project: "Identifying Novel Genetic Modifiers for Cataracts in Mouse Genetic Models"
Principal Investigator & Affiliation: Xiaohua Gong, UC Berkeley School of Optometry
Dingyuan "Iris" Sun, MCB-GGD
Project: "The NHE family of proton pumps regulates Wnt signaling and mucociliary development in Xenopus laevis"
Principal Investigator & Affiliation: Richard Harland, Molecular & Cell Biology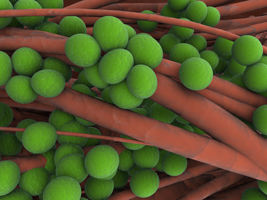 Janette Tang, MCB-I&P
Project: "Transcriptional analysis of Müller glia during retinal degeneration"
Principal Investigator & Affiliation: John Flannery, Helen Wills Neuroscience Institute
Kian Taylor, MCB-BMB
Project: "Development and Applications of Circular Permutants of Cas9"
Principal Investigator & Affiliation: David Savage, Molecular & Cell Biology
Jennifer To, MCB-I&P
Project: "Ground-Based Studies Mimicking Short-Term Radiation Exposures on ISS Provide Clues to Space Adaptation Effects on Immune Response and Mammary Gland Development"
Principal Investigator & Affiliation: Janice Pluth, Lawrence Berkeley National Laboratory
Edwina Tran, MCB-I&P
Project: "Molecular determinants of dengue virus NS1-mediated endothelial permeability"
Principal Investigator & Affiliation: Eva Harris, School of Public Health
Sam Tsai, MCB-CDB
Project: "Cell Cycle and Apoptotic Regulator 1 is a key intermediate in glucocorticoid-activated expression of gluconeogenic genes"
Principal Investigator & Affiliation: Jen-Chywan (Wally) Wang, Nutritional Sciences & Toxicology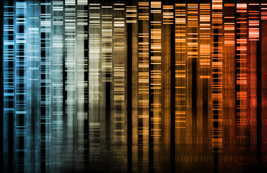 Jiaxi "Jessica" Wang, MCB-I&P
Project: "Effect of endogenous NKG2D ligand expression on γδ T cells"
Principal Investigator & Affiliation: David Raulet, Molecular & Cell Biology
Susan Wang, MCB-I&P
Project: "Affecting Growth: Exploring the expression of CtBP isoforms in Drosophila melanogaster"
Principal Investigator & Affiliation: Iswar Hariharan, Molecular & Cell Biology
Hannah Watry, MCB-GGD
Project: "Identification of Wheat Lines with Reduced Allergenic Protein Content"
Principal Investigator & Affiliation: Debbie Laudencia, United States Department of Agriculture
Kathryn Wong, MCB-CDB
Project: "Expression and purification of full-length bRaf"
Principal Investigator & Affiliation: John Kuriyan, Molecular & Cell Biology
Franklin Wu, MCB-BMB
Project: "Developing sna3c and barstarK60 as ubiquitination substrates to examine the effects of ubiquitination on protein stability"
Principal Investigator & Affiliation: Susan Marqusee, Molecular & Cell Biology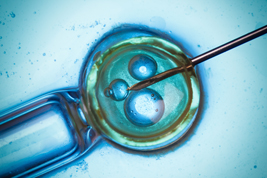 Albert Xu, MCB-CDB
Project: "The Role of Elongation Factors ELL1 and ELL2 in P-TEFb Network Stability and Carcinogenesis"
Principal Investigator & Affiliation: Kunxin Luo, Molecular & Cell Biology
Yuxiao Xu, MCB-GGD
Project: "Dyrk1a expression in Xenopus tropicalis"
Principal Investigator & Affiliation: Richard Harland, Molecular & Cell Biology
Satoshi Yamada, MCB-CDB
Project: "Creating Single-Chain Trimer for QFL-Specific T Cell"
Principal Investigator & Affiliation: Nilabh Shastri, Molecular & Cell Biology
Lynna Yang, MCB-CDB
Project: "Characterization of Mutant Connexin GJA8-G22R in Primary Cultured Lens Epithelial Cells"
Principal Investigator & Affiliation: Xiaohua Gong, School of Optometry
Wendy Yang, MCB-I&P
Project: "Effect of Bone Morphogenetic Protein 2 on Signaling Molecules in Cultured Chick Scleral Fibroblasts"
Principal Investigator & Affiliation: Christine Wildsoet, UC Berkeley School of Optometry
Richard Zhu, MCB-I&P
Project: "Regulation of Eukaryotic TBP-Dependent Transcription Initiation"
Principal Investigator & Affiliation: Eva Nogales, Molecular & Cell Biology
Back to 2017 Undergraduate Research Spotlights