By Monica Albe & Shana Singh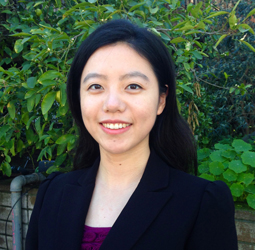 Jowa Shi
Rape Lab, MCB-NEU and Economics Senior, 2017
Senior Honors Thesis: Determining the Mechanism of Ubiquitin Dependent Regulation of Cell Growth and Differentiation
Professor Rape is quick to note that during her time in his lab, Jowa Shi revealed an intriguing mechanism of growth regulation despite working on two honors theses at the same time!
Professor Rape describes her as "a natural force in the lab combining a wonderfully positive attitude, endless curiosity, and a hands-on-get-it-done mentality that you only see in the most successful scientists."
Shi says, "the Rape lab has taught me how to plan thoughtful experiments, troubleshoot problems, and work efficiently on research projects. I am grateful that I have been able to work on my own project and to freely ask questions from topics of cell signaling to lab techniques."
At the Spring MCB graduation ceremony, Shi received the prestigious MCB Outstanding Scholar Award. This award recognizes high academic achievement and excellence in the major in terms of overall grade point average, major course work and promise of great success. Shi plans to take a gap year and then apply to medical school.
Back to 2017 Undergraduate Research Spotlights