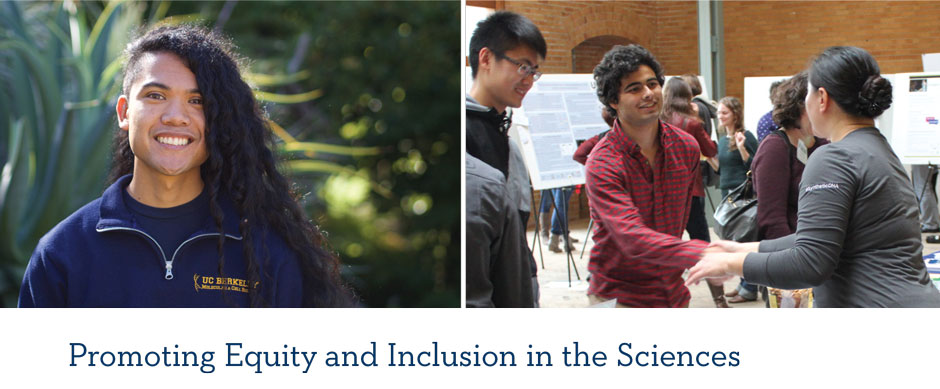 For some, pursuing a major in a STEM field (Science, Technology, Engineering, and Mathematics) is simply a personal choice. But for women and those in underrepresented populations, these fields are filled with subtle social obstacles that can ultimately discourage them from achieving their academic and professional goals.
Earlier this year, the second Expanding Potential Workshop was held on the Berkeley campus to address some of these challenges. Hosted by the Synthetic Biology Engineering Research Center (SynBERC) and sponsored in part by the Department of Molecular & Cell Biology, the two-day workshop hosted activities and discussion panels, and highlighted funded seed projects. Fields from biosciences and chemistry to math and bioengineering were represented by 123 students from more than ten universities nationwide.
Brian Castellano — a PhD student in the Zoncu lab — served on the steering committee and was instrumental in organizing the event. "All students need to be able to discover their true potential and passion, especially in an environment where they don't necessarily feel welcomed," he says. "Without the support of a few key professors and mentors, I wouldn't have succeeded in science. I want to pay that forward for other students to bring the experience full circle."
Want to know more about the Expanding Potential workshop? Check out Synberc's reflections page here, and read the Workshop Summary and Analysis.
Pictured above — Left: Brian Castellano, PhD student in Molecular & Cell Biology in the lab of Assistant Professor Roberto Zoncu. Right: Maggie Wong (far right), MCB BA '95 and currently Director of Talent Acquisition at Health Tell, interacts with graduate students at the Expanding Potential Workshop poster session.
If you're interested in participating in or supporting future equity and inclusion events on campus, check out MCB Diversity on our website or contact the MCB EquityCommittee at mcb_diversity@berkeley.edu.