Robin Ball and the Online Innovation of Bio 1AL
By Kirsten Mickelwait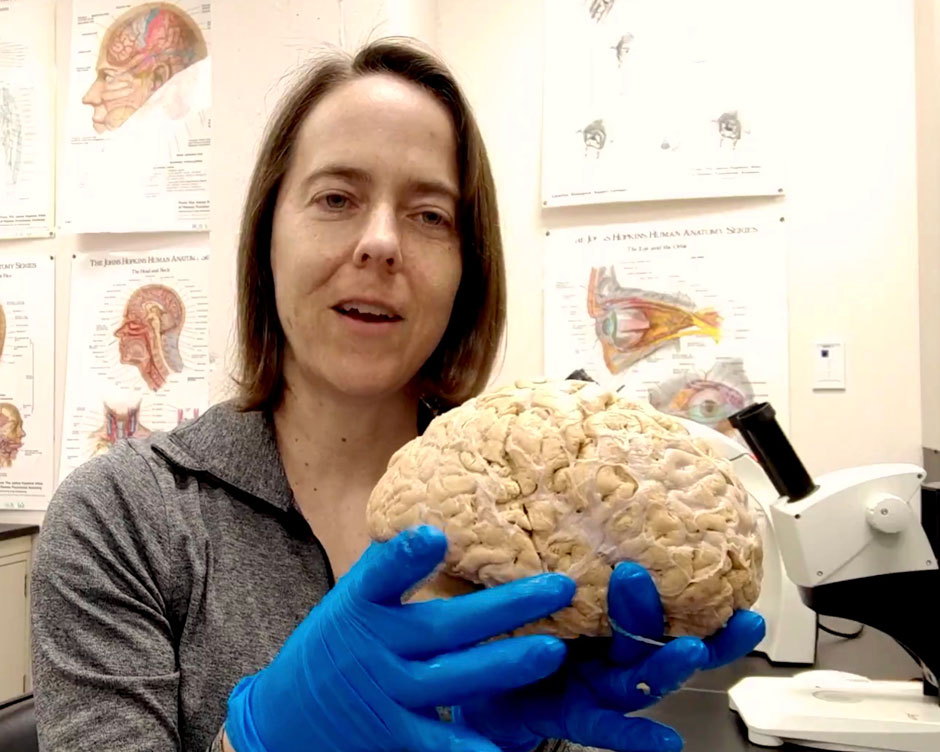 Robin Ball holding a human brain in Bio 1A/1AL.
Like all UC Berkeley faculty, lecturer Robin Ball (PhD '07) had to abruptly move her classes online when the campus went into the pandemic lockdown last March. This spring, she began teaching Bio 1AL for the first time—a double challenge since the lab class was taught remotely for the first time last semester. Bio 1A/1AL is taken by all MCB majors and enrolls an average of 600 students each semester. This semester it enrolled 750 students.
For someone who loves the human interaction of teaching, converting to an online format came with challenges. The printed lab manual had to be digitized and moved online, staff had to produce videos of all the lab procedures, and lectures needed to be prerecorded. Instead of physically conducting the lab work, students were taught more about "thinking like a scientist, planning the experiments, and analyzing and interpreting the data," explains Ball. She wasn't alone; other staff members included Erol Kepkep, James Sharkey, and Lianna Wong. The team was awarded an Extraordinary Teaching in Extraordinary Times award by UC Berkeley's Academic Senate's Committee on Teaching.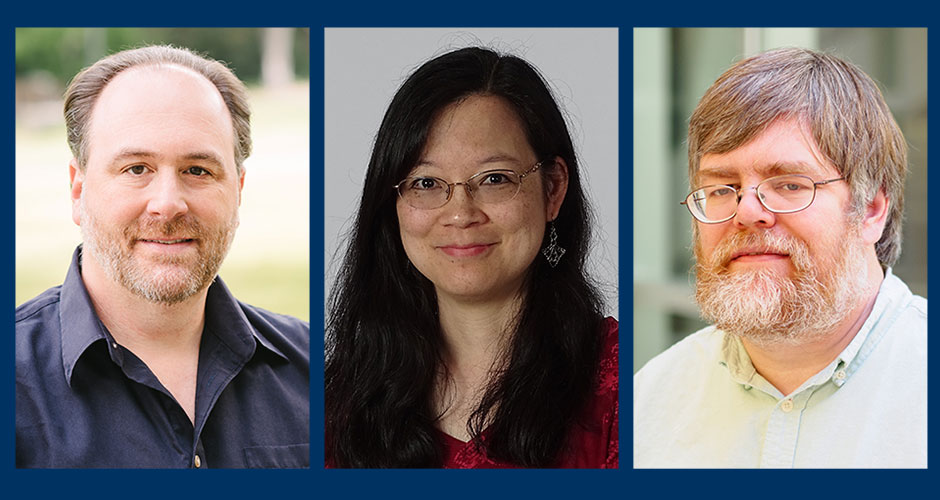 Bio 1A/1AL teaching team members receive an Extraordinary Teaching in Extraordinary Times award in 2021. Left to right: Erol Kepkep, Lianna Wong, and James Sharkey.
But Ball has learned that there are also advantages to teaching online. "It's been nice to have the students be able to focus on the data and analysis rather than be frustrated by mistakes they might make in the experimental process," she says. "Now they can focus more on learning the topic rather than the procedure itself." While basic techniques like pipetting are usually taught in labs at this introductory level, Ball has found that she often has to reteach them again in her upper-division classes.
After earning her PhD at Berkeley and her postdoc at McGill University, Ball returned to Cal to do a part-time postdoc in the Isacoff lab while adjunct teaching at various Bay Area institutions. She eventually became a full-time MCB lecturer in 2016 and was awarded a UC Berkeley 2020 Faculty Award for Outstanding Mentorship of Graduate Student Instructors (GSIs).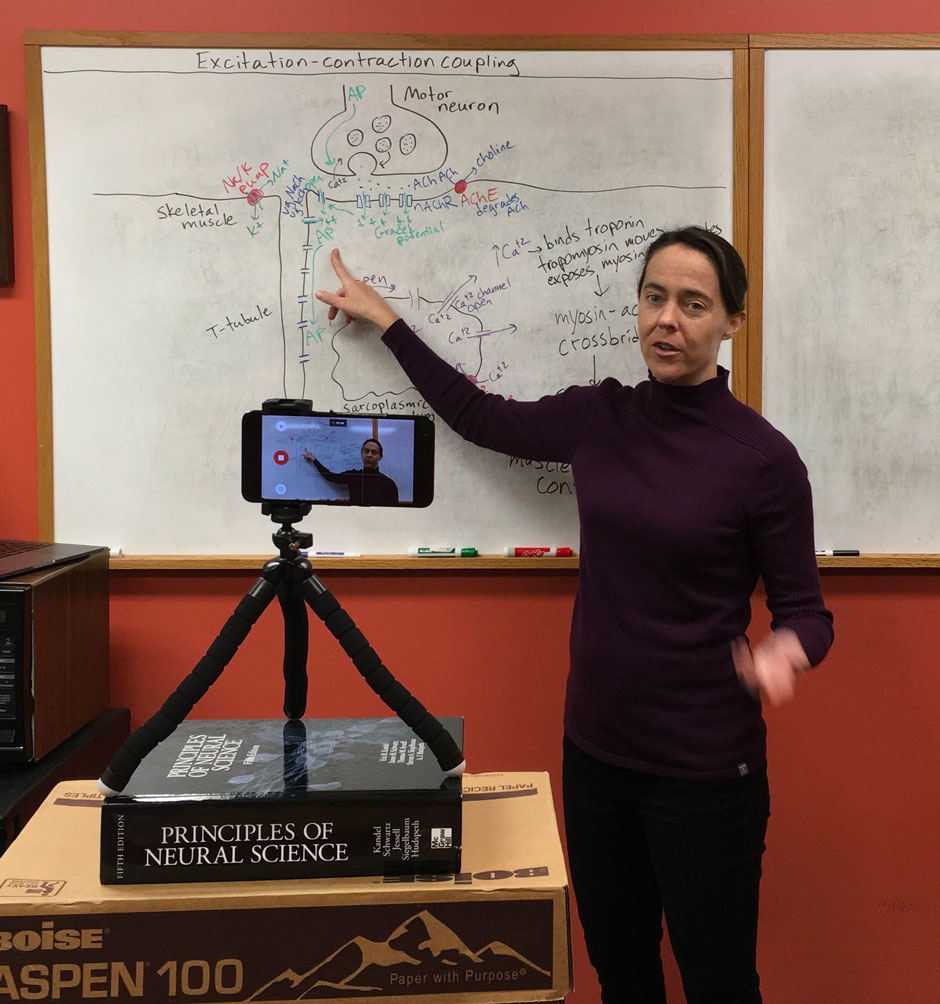 Ball teaching remotely.
Ball looks forward to returning to in-person teaching but thinks there are lessons and resources acquired during the pandemic that will be helpful to retain. The large archive of procedural videos will be helpful for students to prepare for actual labs, for example. And the emphasis on statistical analysis will be valuable preparation for more advanced lab classes and research.
The move to online learning has accentuated some bigger-picture issues, as well. "We've seen inequities in the students' resources and time," she says. "The pandemic has made those inequities much starker and clarified that we need to be more flexible with our grading and scheduling. It's been really beneficial to have other instructors see this too."
Read more about Ball and her work in this interview with the Berkeley Helen Wills Neuroscience Institute. She also shares her teaching and triathlon passions online. You can connect with her on Twitter, her website, or YouTube Channel.

Banner photo credit: Noah Berger
Back to Main Spring 2021 Newsletter Page