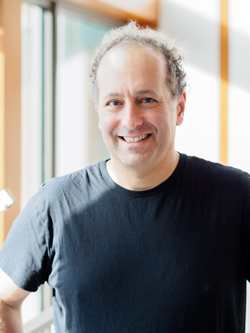 MCB Professor Michael Eisen has been named the new Editor-in-Chief of eLife, a peer-reviewed, open-access scientific journal for biomedical and life sciences. Eisen has long been a vocal proponent of open-access scientific publishing and reforming research communication.
"We are in a critical period of flux in the publication landscape, and Dr Eisen's vision and dedication to serving a broader swath of the scientific community are precisely what eLife needs to adapt and catalyse further change," said Prachee Avasthi, a member of eLife's Board of Directors.
"I want to make sure that @eLife helps people build their careers. The decks are already stacked in science in favor of the well-funded, the well-connected and the well-known – I want @eLife to fight these and other biases so science can truly be fair for everyone," said Eisen in a tweet.
Eisen succeeds eLife's founding Editor-in-Chief and fellow MCB Professor Randy Schekman, who stepped down from the position in January 2019.