Undergrad Alumni Profile
Jeff Nathan: Pursuing a Less Predictable Path
By Kirsten Mickelwait
When Jeff Nathan (BA 2013, MCB) received his undergraduate degree with a concentration in immunology and pathogenesis, he assumed he'd pursue a predictable path in research or medicine. A decade later, he's carved out a very different kind of career for himself: as an acquisition professional for the U.S. Department of Defense.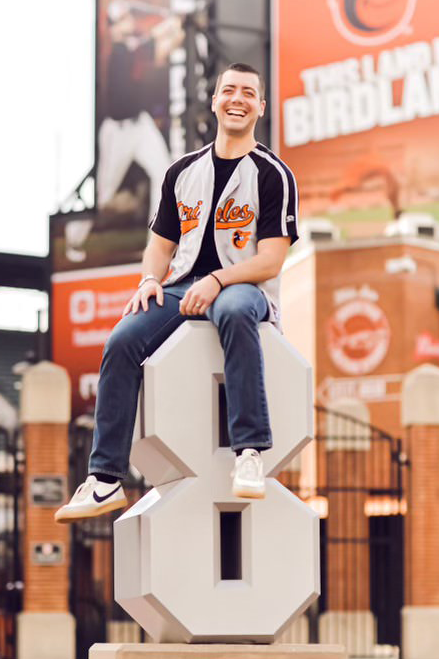 Nathan currently serves as an assistant program manager for the Joint Program Executive Office for Chemical, Biological, Radiological and Nuclear Defense (JPEO-CBRND) at Aberdeen Proving Ground in Maryland. The office develops, procures, and fields sensors, protective garments, decontamination equipment, and medical countermeasures to warn of and defend against chemical or biological weapons.

Such a position wasn't even on Nathan's radar as a new MCB graduate; he was still planning to go into research. But a short stint at a firm that supplied scientific instrumentation and software services left him wanting more than a career in the lab. His work performing protocols for kidney and liver transplant diagnostics, where every day looked much the same, became a bit monotonous. When, by chance, he overheard someone mention a graduate program to study biohazardous threat agents, his antennae went up.

Nathan soon moved to Washington, D.C. to pursue a Master of Science degree in biohazardous threat agents and emerging infectious diseases at Georgetown University. That training led to his decision to join the U.S. Army, where he served for four years as an active-duty chemical, biological, radiological, and nuclear (CRBN) officer.

Military service was an essential factor in his subsequent career trajectory, he says. "I was training and leading a platoon of soldiers using the kinds of equipment that I'm now responsible for developing and funding."

He served as a platoon leader at Camp Humphreys, South Korea, followed by a stint as executive officer and battalion CBRN officer for 1st Special Forces Group (Airborne) at Joint Base Lewis-McChord, Washington. In 2020, he left active-duty service and moved to Fort Belvoir, VA as a science and technology manager for the Defense Threat Reduction Agency, where he managed a portfolio of 13 biological and chemical defense research programs.

In addition to a foundation in CBRN defense, Nathan's Army experience granted him a security clearance and gave him training in small-unit leadership and project management. That set him up for his current position in government program management and advanced development of sensors to detect biological threats.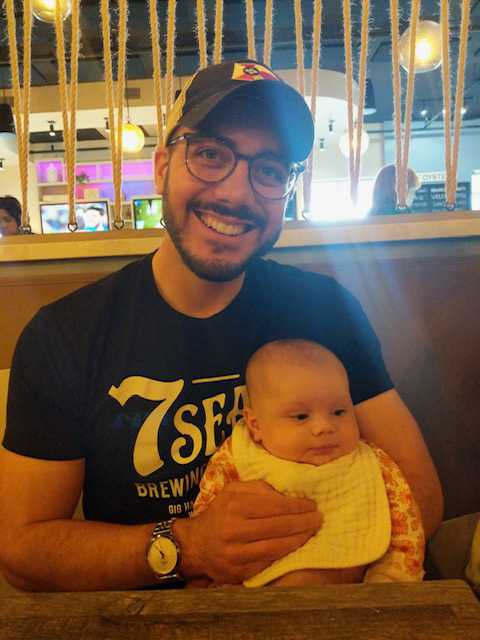 Now, in addition to his job at JPEO-CBRND, he is a fellow in the three-year Program for Emerging Leaders at the National Defense University's Center for the Study of Weapons of Mass Destruction (WMD), where he's studying a variety of WMD threats and how to combat them.

Although it would take a few years for Nathan to find his "true north" professionally, he now recognizes that the seeds of his ultimate career path were sown while he was at Berkeley. He'd always been drawn to the biological sciences, but it was here that he really fell in love with immunology and pathogenesis. "If not for MCB, I definitely wouldn't be where I am now," he says. "The scientific background I acquired there introduced me to the rigorous levels of scholarship I currently use to work with Ph.D. scientists and subject matter experts. I still have some of the lab reports from Dr. Beatty's MCB 150 and 150L immunology classes."

Another key experience was his comparative virology class. "Learning about all the different types of viruses and viral-replication pathways was fascinating," he says. "DNA, RNA, double-stranded, single-stranded — it gave me a great foundation for my graduate program, where we studied a very specific subset of biological threat agents from a bioterrorism perspective."

Nathan's advice for current MCB students "isn't rocket science," he says. "Just don't try to silo yourself and do it all on your own. Find a good study group, go to the office hours of your professor or GSI, and focus on getting through those lower-division courses." Looking back on his undergraduate years, he feels he didn't really get into the swing of good study habits until well into his sophomore year. Science majors at Berkeley are rigorous and can be a bit overwhelming to freshmen, he says. "But by the time you get to your upper-division courses, you'll find the subject matter a lot more tailored to your specific interests within the major."

Nathan expects to stay passionate about working in the national security realm, perhaps eventually moving over to the policy side. Which prompts another piece of advice for MCB students: "Seek out a mentor or attend networking events that introduce you to alternate career paths. There are so many avenues that you can pursue with a solid science background."
Banner image: Keegan Houser
Back to Main Spring 2023 Newsletter Page