Sarah Stanley: Basic Science in Service to Real-World Problems
By Kirsten Mickelwait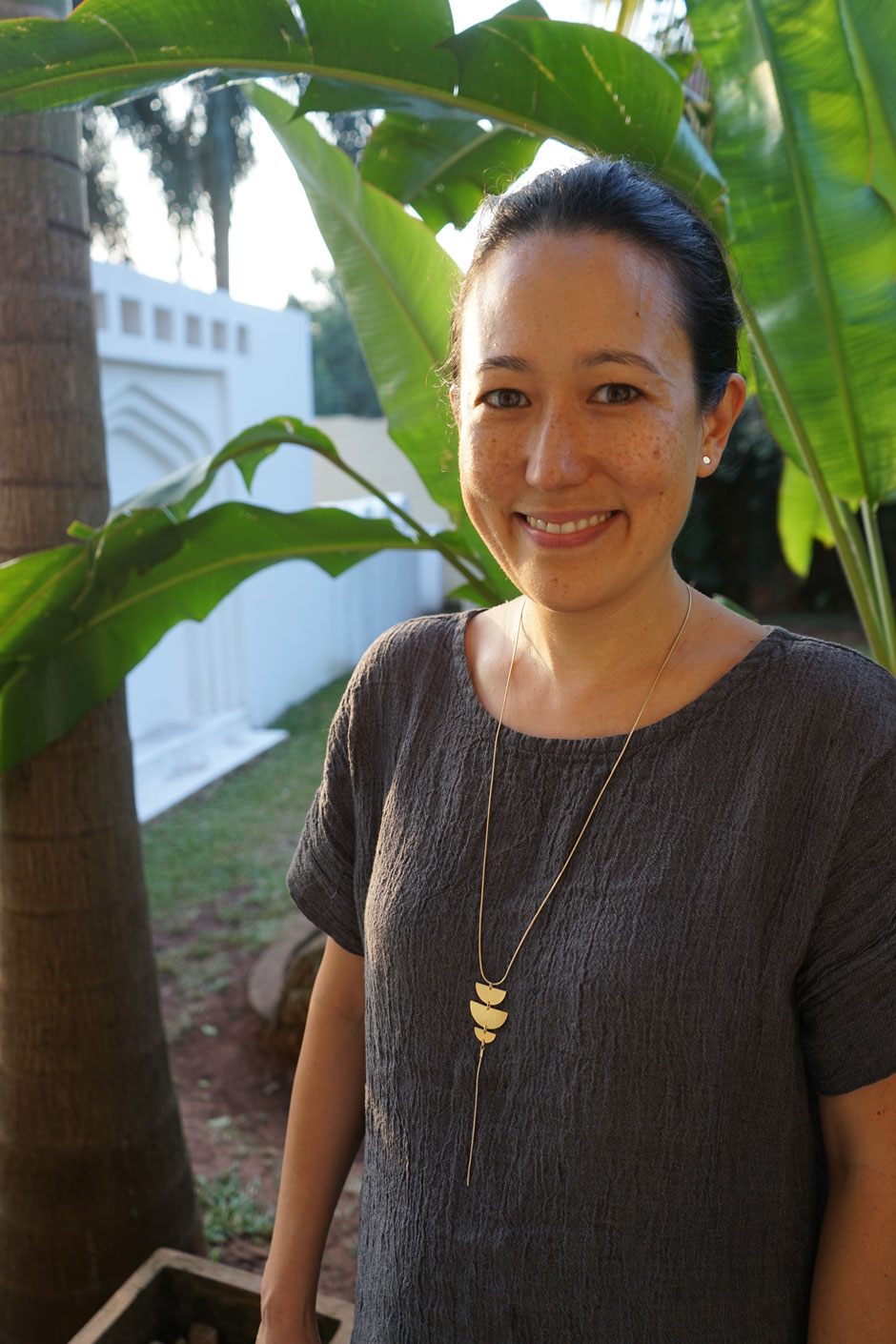 Sarah Stanley, MCB associate professor of immunology and pathogenesis.
For many of us, COVID-19 was our first real encounter with a pandemic. But the lab of Sarah Stanley, an associate professor of immunology and pathogenesis, has been at work for years on studying a very different pandemic: tuberculosis (TB). The Stanley lab primarily studies Mycobacterium tuberculosis (Mtb) to identify new molecular mechanisms that mediate both successful immune control and evasion of immunity by the pathogen.
Worldwide, 2 billion people are infected with TB, with between 9 and 10 million new cases every year. The disease kills about 1.5 million annually—more than any other pathogen. But because the majority of these deaths occur outside of high-income countries, awareness is low among Americans and Europeans. "Our main goal is to understand how protective immunity to TB works," says Stanley. "That will guide us in the rational development of vaccines and therapeutic interventions. I try to do research in basic science that's in service to those problems."
Stanley is also the scientific adviser for the Alliance for Global Health and Science, an organization dedicated to building capacity for basic science and public health research in east Africa that's housed within the Center for Emerging and Neglected Diseases (CEND). In collaboration with CEND director Julia Schaletzky, Stanley develops workshops and coordinates participating faculty. Throughout the year, students help her develop the workshops on laboratory-based skills, and then each summer lead those workshops in Kampala, Uganda.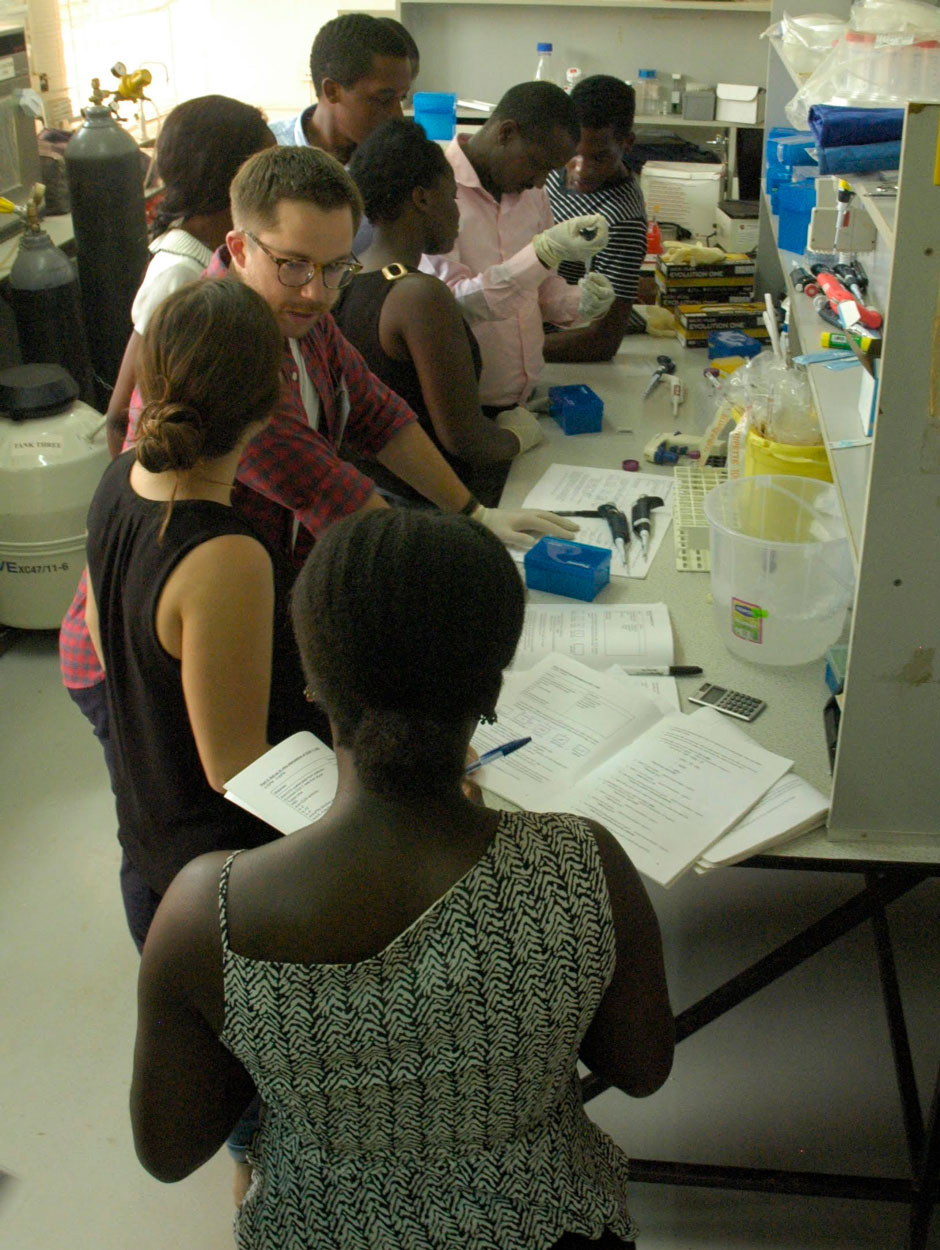 Berkeley students teaching lab skills in Kampala, Uganda.
"We've created scientific partnerships in that country to investigate questions in Mtb pathogenesis and epidemiology and to test novel diagnostics platforms for malaria, HIV, and Mtb," she says. The most rewarding aspect of this capacity-building work? "Getting to engage with brilliant Ugandan students who are so hungry for knowledge and training, and getting to learn their perspectives on science."
About five different workshops are offered on basic laboratory techniques and "soft" skills, including grant-writing based on input from Ugandan faculty and graduate students. Stanley personally leads an annual workshop on immunology and infectious disease and values the opportunity to engage with clinicians, diagnostics labs, and others with different perspectives and experiences than the laboratory-based researchers she's surrounded by at home. "I feel like it helps me to keep the basic science in service around the important questions of the disease," she says. "And it keeps me very motivated."
Stanley's lab is a specialized Bio Safety Level 3 laboratory, engineered and equipped to handle airborne diseases like TB. So when COVID-19 hit, she joined other MCB faculty to begin growing the virus in her lab. It became a kind of center to support the projects of more than 15 different research groups, testing their ideas or products with the live virus.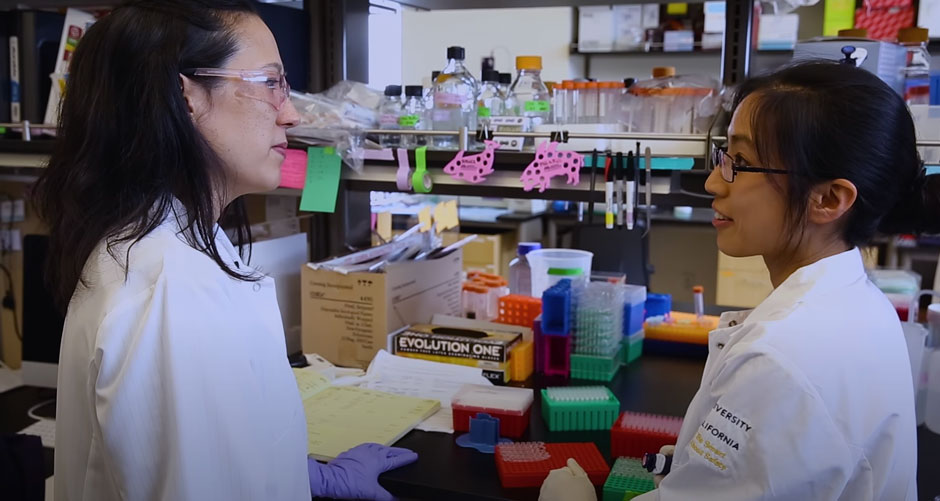 Stanley mentoring in her lab at Berkeley.
Despite the many disadvantages of this pandemic, Stanley has found it to be a rewarding time to be a scientist. "I've been super inspired to see how everyone is contributing, even reallocating some of their own discretionary funds, to do this work," she says. "It's been a time when everyone is open and sharing knowledge, and it's made me feel good about the ability of science to make a difference in the world."
For more details on the Stanley lab's research, visit its website. Learn about Stanley's work to develop therapeutic options for treating COVID in this Berkeley News article. Discover more about the Alliance for Global Health and Science here.
Back to Main Spring 2021 Newsletter Page