Wendy Ingram: Advocating for Mental Health in Academia
By Kirsten Mickelwait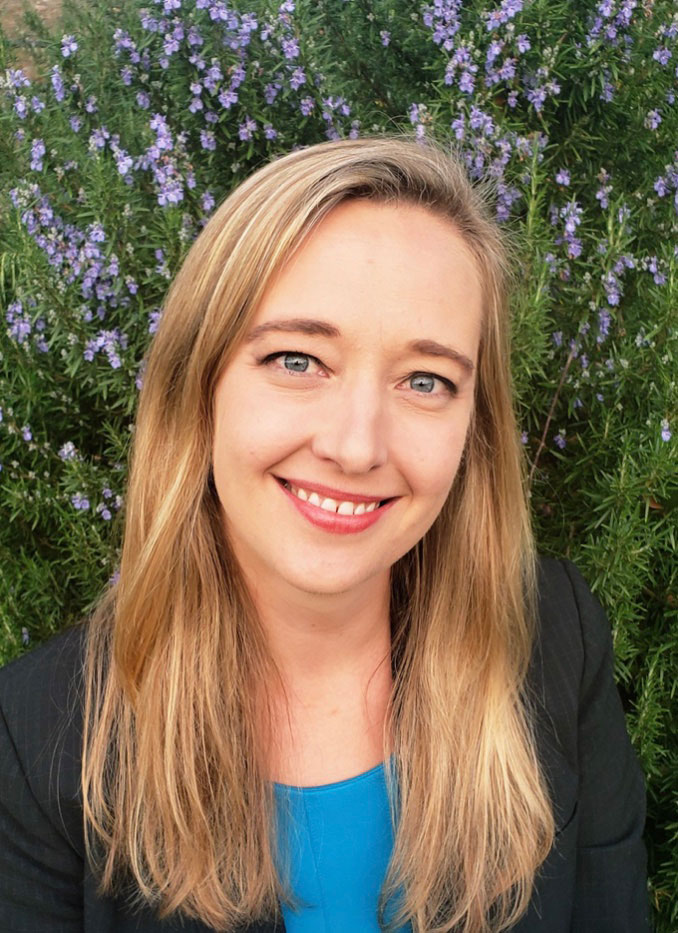 Wendy Ingram, MCB PhD alumna and founder and CEO of Dragonfly Mental Health.
For Wendy Ingram (PhD 2015), mental wellness and resilience in the academic setting is personal. She lost two MCB peers to suicide and she herself is diagnosed with bipolar disorder, which she describes as "a superpower, with potentially lethal consequences." Those factors have inspired her to devote her academic and professional career to studying the underlying biology of mental illness and pursuing a passion for advocacy, breaking down the stigma of mental illness through education and systemic change.
Back when she was applying to graduate schools, Ingram immediately became smitten with MCB's "umbrella program," as well as the caliber of its students. "In comparison with those at other graduate programs, they just seemed like whole people," she says. "They had lives outside the lab." Ingram rotated among the labs of Robert Tjian, Michael Eisen, and Ellen Robey, and ended up doing a joint project with the latter two labs on brain-controlling parasites.
But the pressure and stress of bioscience research began to take their toll. In 2013, the MCB department lost a member at every level of its community to suicide—from undergrads to faculty. "That indicates that the problems don't go away," Ingram says. One of these was Paul Geurts, a student in the class below hers. Today about 50 percent of graduate and professional students suffer from depression or anxiety, and many are at risk of suicide.
Compounding the students' devastation at losing their friend was the discovery that there were few resources to help them deal with the tragedy. "We realized that it could have been any of us," Ingram says. "We were each having our own struggles that we weren't talking about." Although the students were close in every other way, such problems were something they held in secret. "I myself was struggling with bipolar disorder, but I did so silently for fear of judgment or being dismissed," she says. "I was afraid that my scientific reputation would be tarnished in some way."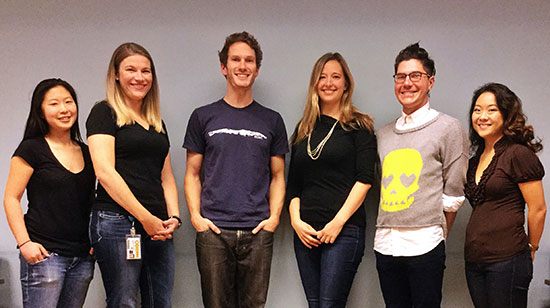 2015 MCB Grad Network core founding members. Left to right: Jaclyn Ho, Jennifer Cisson, Drew Friedmann, Wendy Ingram, Chris Alvaro and Rebecca Lu.
That's when Ingram's advocacy began. She and eight other students founded the MCB Grad Network to support student wellness. "The whole point of the group was to deal with these issues, but that's how stigmatized it was—we specifically chose not to put wellness or mental health in the name."
After earning her PhD, Ingram completed a psychiatric epidemiology postdoctoral fellowship at Johns Hopkins Bloomberg School of Public Health, where she worked closely with clinicians at Pennsylvania's Geisinger Health in the Psychiatry and Anesthesiology Departments. While she was at Johns Hopkins, Cris Alvaro—a close friend and one of the other founders of the MCB Grad Network—was pursuing a postdoc at UCSF. Cris started graduate school identifying as a gay man and began exploring gender and drag as performance art. By the end of grad school, Cris identified as a trans-nonbinary person, choosing to use the pronouns they/them. "Cris had an incredible mind and got excited about everything," Ingram says. But they also struggled with depression, and in 2018 they too died by suicide. The entire MCB community was devastated. And Ingram was inspired to develop a mental health network similar to MCB's at Johns Hopkins.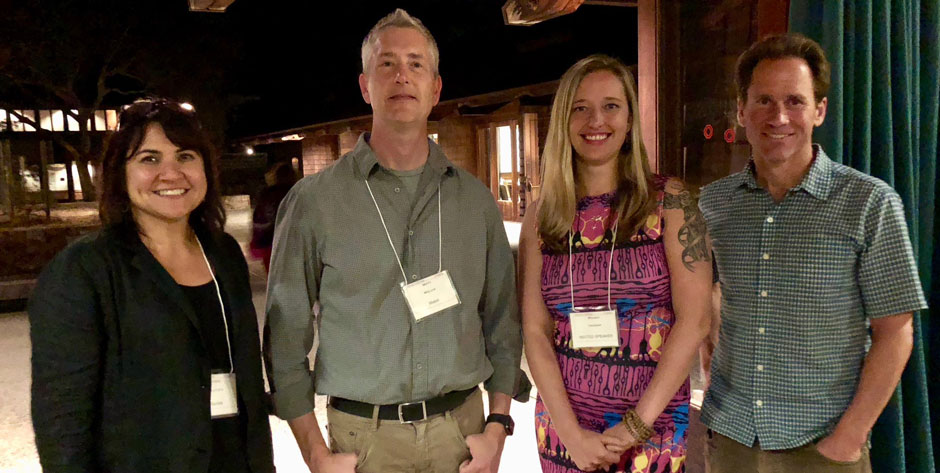 Ingram with MCB faculty after her presentation on mental health in academia at the cell & developmental biology research retreat. Left right: Diana Bautista, Matt Welch, Wendy Ingram, David Bilder.
She went on to join Geisinger as a medical informatics researcher, using electronic health records and genomics to better understand mental illnesses and their treatments, working remotely from her home in Oakland. That arrangement has enabled her to serve as the Chair of the American Medical Informatics Association Mental Health Informatics Working Group and to consult for biomedical technology companies that are advancing mental health care.
More importantly, it allowed her to found Dragonfly Mental Health, a nonprofit dedicated to cultivating excellent mental health among academics worldwide. In 2019, while she was presenting at a conference in Berlin, Ingram proposed starting a global network for academic mental health. Of 600 attendees, 150 people expressed interest and the group began organizing via Slack, Zoom, and email.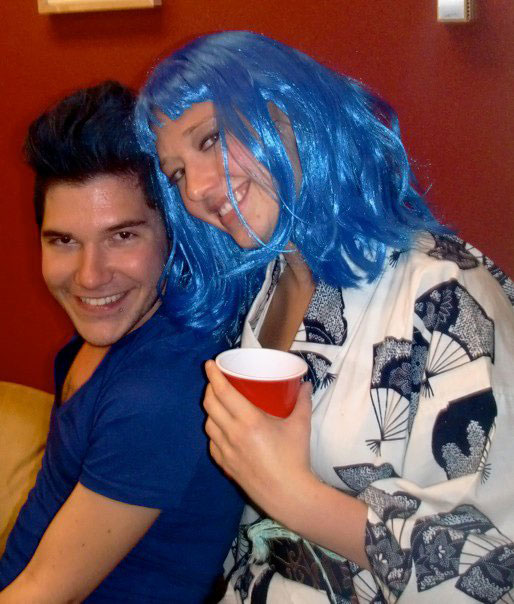 Cris Alvaro and Ingram in graduate school.
When it came time to choose a name and logo, Ingram remembered when Cris had shown her their idea for a tattoo—a dragonfly drawn on their wrist with a ballpoint pen. "It's a symbol of transformation, hope, and new life," they'd said. Now Ingram proposed the dragonfly for the nonprofit's brand, and it was unanimously approved.
Today Dragonfly Mental Health operates with about 160 volunteers worldwide to create systemic change. Outreach to universities includes workshops, talks, videos, and consulting. It also hosts the Dragonfly Café, a live Zoom event held three times weekly for peer support. In the past two years, the nonprofit has delivered or booked nearly 80 talks and reached more than 6,000 academics in seven countries.
This year, Ingram is hoping to launch a comprehensive program at up to five schools, offering five areas for improving the climate and culture for mental health. Dragonfly will engage with these schools for three years, until they're fully autonomous. The nonprofit is looking for alpha testers for the program and is hopeful that MCB might be one of them.
Learn more about the impact Dragonfly Mental Health is making on mental health in academia here. Keep up-to-date with its latest news and events and get involved here. Read how Wendy Ingram trains, educates, and works with academics to improve mental health here.
Back to Main Spring 2021 Newsletter Page