MCB Undergoes Academic Program Review
By Kirsten Mickelwait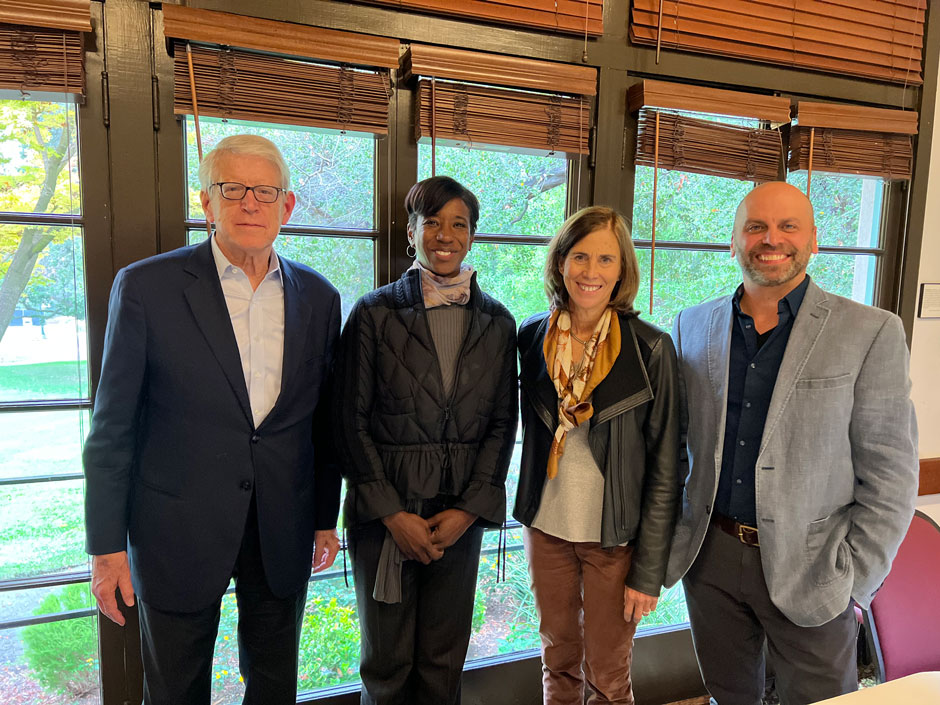 In October, the Department of Molecular and Cellular Biology underwent a ten-year Academic Program Review (APR), a rigorous process designed to help the department assess its current situation and strategically plan for its future. The procedure, which is overseen by the Program Review Oversight Committee, is a key element in UC Berkeley's institutional accreditation by the Western Association of Schools and Colleges.

The APR consisted of two steps: a detailed self-study written within the department followed by a two-day external review by a committee of eminent scientists from Yale, UCLA, Janelia Research Campus, and Columbia University. Representing one of the largest undergraduate majors on campus, MCB embraced the opportunity to evaluate both its strengths and its challenges. It consulted with members of the entire community—including faculty, postdocs, students and staff—as part of the self-study process.

"There are multiple opportunities here," said MCB Co-chair Iswar Hariharan (left). "It's a chance for our department to be assessed by experts who cover the intellectual breadth of MCB, but who also have expertise in other things we care about—like diversity, equity, and inclusion. It's an opportunity for self-reflection on the part of our department. It's also an occasion for all the department's different constituencies to communicate to the leadership on what issues they most care about. Finally, it's an opportunity for us to think collectively about what we're doing well, and the things that we need to be doing better."

The self-study identified the following issues as "urgent" to ensure that the department can maintain its leadership position among life science programs:
1. Diversify our workforce
2. Address infrastructure deficiencies
3. Hire to strengthen emerging areas in biological sciences
4. Improve the undergraduate research experience
5. Create a more egalitarian culture that values service to the department as well as Diversity, Equity, Inclusion, and Belonging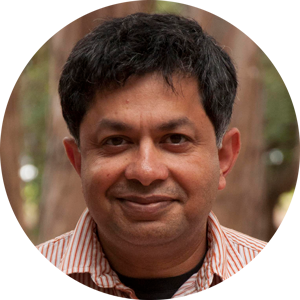 For the external review, "I actually encouraged people to bring up negative things," said MCB Co-chair Rebecca Heald (right). "In some ways, we're hoping that this review will be somewhat scathing, with respect to where we're falling short—and where the university is falling short in supporting us—so we can find solutions to those problems."
At this writing, Dean of Biological Sciences Michael Botchan and the Campus Program Review Oversight Committee are awaiting feedback from the external review committee before considering next steps. Plant and Microbial Biology Professor Kris Niyogi, the Academic Senate liaison, served as an insider guide for the committee and will prepare his own summary of the visit. The entire process is expected to take several months.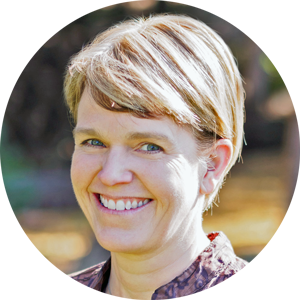 All participants agree that the academic review process has been a positive experience all around. "At MCB, we're a very large family," Heald says. "This exercise gave us an excuse to reach out to everyone, to really connect and find out what's going on."
Back to Main Fall 2022 Newsletter Page