Postdoc Power
MCB postdocs build a stronger community together
By Sophia Friesen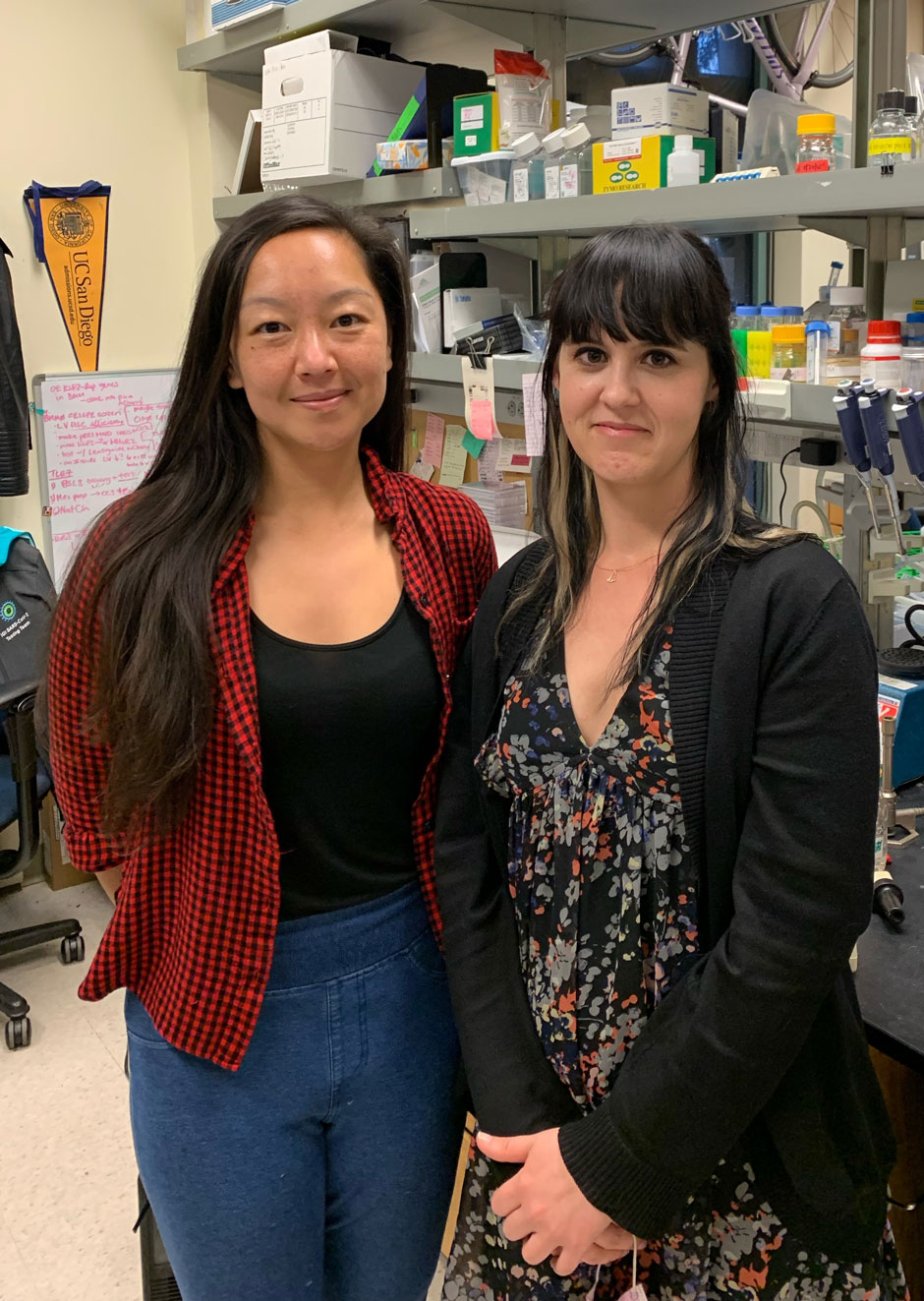 There are as many postdocs as graduate students in MCB, but being a postdoc can be a uniquely solitary experience. Since postdocs are hired directly by labs, they don't have the embedded social structure a of a cohort, and most departmental events are tailored to graduate students. Despite this, and even in the increased isolation of the pandemic, MCB postdocs are finding ways to build community and support each other.

Kathleen Pestal (Barton lab) and Tina Sing (Ünal lab) are two postdocs who recently restarted an older initiative, the Postdoc Lunch Club (PDLC), as a way for postdocs at all stages to support each other scientifically and socially. "We really needed a space that's less pressure, more inclusive, where all postdocs can feel like the programming is appropriate for them," says Pestal. To that end, the PDLC is centered around presentations by postdocs, ranging from practice chalk talks to brainstorming sessions to professional development panels. The flexible format gives postdocs at all career stages a chance to receive feedback and enjoy a free lunch with their peers. Sing and Pestal hope that the PDLC continues to grow and increase in visibility – and that in the meantime, MCB postdocs join the Slack channel they also run. Says Sing, "I would love if new postdocs can come right away to PDLC to meet people and feel supported immediately."

Postdocs Helena Cantwell (Heald lab) and Varsha Rajshekar (Karpen lab) are leading another opportunity for postdocs to make connections and highlight their work – the first-ever Postdoc Research Showcase. Mark your calendars for March 24-25, 2022, for what Rajshekar describes as a "one-stop opportunity to get to know other postdocs in the department and the awesome science that is happening – that can lead to so many personal and professional relationships." The showcase will include research talks by postdocs as well as a keynote by a former MCB postdoc. Faculty and graduate students are encouraged to attend the talks and get to know our postdoc community. There will also be social events, including some postdoc-exclusive spaces. Connecting with other postdocs is incredibly valuable, says Cantwell. "We're all from all over the place, with different kinds of skill sets, and we don't always realize how much we can support each other."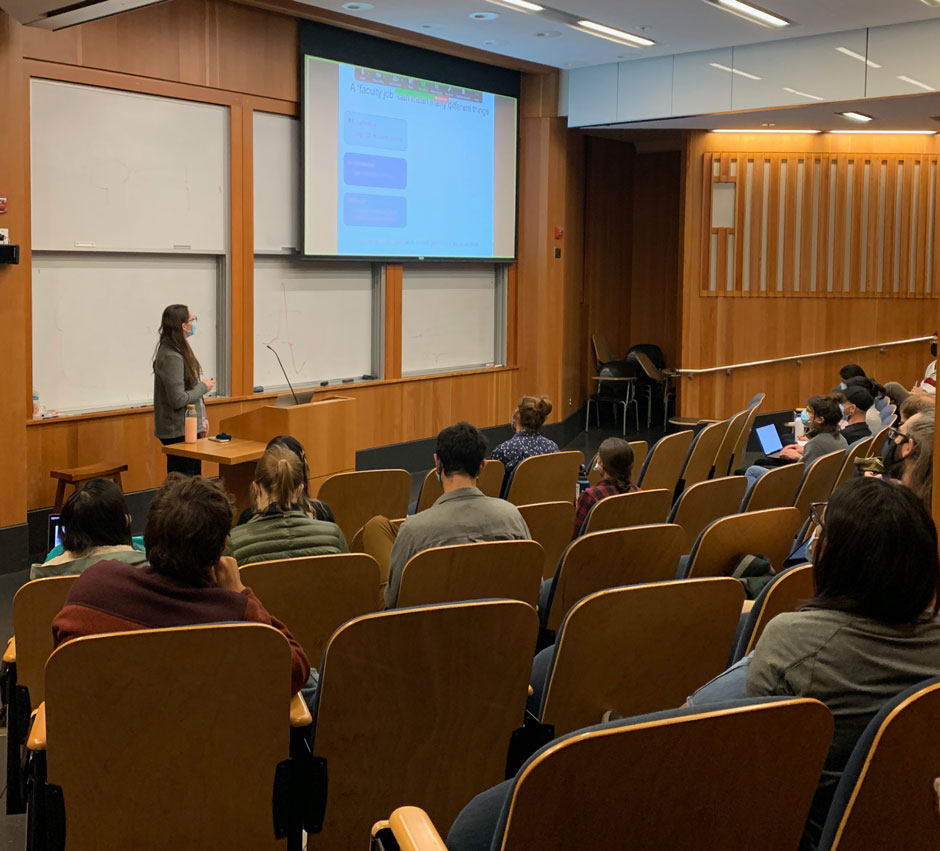 Increased departmental support for postdocs, especially from the newly formed Postdoc Affairs Office (PAO), has been a key part of these new initiatives. Susan Marqusee and Tanya Sullivan, the liaisons for the office, provide important logistical and financial support for the Research Showcase and the PDLC. The PAO has already implemented basic services including a listserv for all MCB postdocs and a website to consolidate postdoc resources, as well as postdoc-specific grant writing help and individual development plans. Now, Marqusee explains, the office is working on "a real orientation, a written document so you can figure everything out, from health insurance to gyms to what buildings do what on campus… things you just don't get as a postdoc. I hope it's going to make a difference." With the concerted effort of faculty, staff, and postdocs themselves to build community, making a difference seems increasingly possible.

Back to Main Fall 2021 Newsletter Page