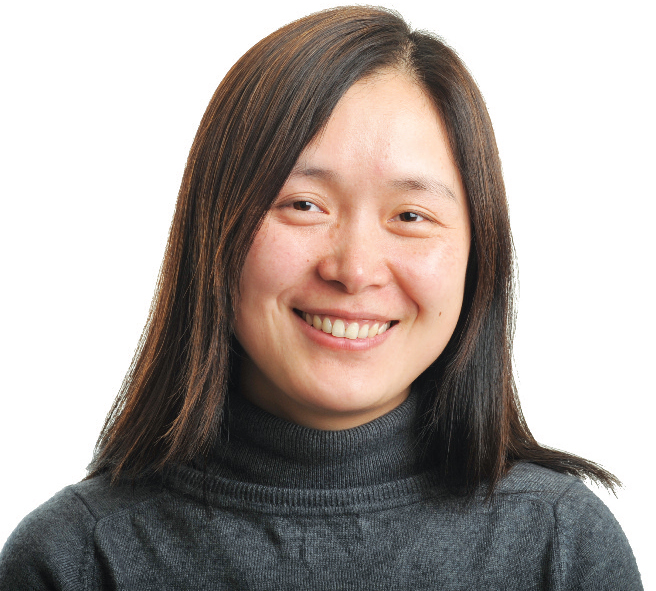 This summer, UC Berkeley will also welcome biophysicist Na Ji, renowned for her development of optical imaging technology and its application in neurobiology. In addition to serving as an associate professor in the Departments of Molecular & Cell Biology and Physics, Ji will be a member of the Helen Wills Neuroscience Institute.
Ji, like Betzig, comes from the Howard Hughes Medical Institute's (HHMI) Janelia Research Campus, but for her the move to Berkeley is a kind of homecoming. She earned her PhD here in chemistry and looks forward to returning not only to the excellent research community but also to "the idealism and freedom of thought" the campus is known for. And there's another key reason she's attracted to Berkeley: the high caliber of its graduate students.
Ji has made major advances in sharpening microscopy images using adaptive optics for studying the activity of neural circuits. "This method can be applied to many other systems, including plants, materials, and cancer cells," Ji says. "I'm excited by the potential collaboration here to broaden applications of my technology."
Together, the dynamic duo, Betzig and Ji, will be involved in new imaging initiatives that have the potential to revolutionize both basic and translational life sciences. "Having Eric and Na at Berkeley will have a transformative impact on our efforts to establish a super-resolution live cell imaging center that will serve the entire Bay Area science community," says Robert Tjian, professor of biochemistry and molecular biology and former HHMI president.