By Monica Albe & Shana Singh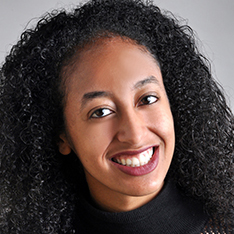 Delina Tesfaldet Meharenna
Kaufer Lab (in the Department of Integrative Biology), MCB-NEU Senior, 2017
Meharenna is a current student in the Berkeley STEM Center for Undergraduate Diversity
Read more at the UCB STEM Center
Delina Tesfaldet Meharenna is an MCB undergraduate that has worked in the Kaufer Lab, in the Department of Integrative Biology, since June 2015. The lab focuses on studying the underlying mechanisms of brain plasticity in response to stress and injury. Meharenna has worked on two projects under the supervision of postdoc Soo Young Kim — the underlying mechanisms of traumatic injury induced epileptogenesis and the influence of maternal care and stress on interneuron development.
This summer Meharenna has been interning at Genentech doing research in the Department of Neuroscience. She's working on an Alzheimer's Disease project studying the role of the complement system in the hippocampus.
Quoted from the UCB STEM Center:
In the first phase [of Meharenna's research project in the Kaufer Lab], the researchers looked at how many licks the mother rat gave her pups while grooming them. Now in the next phase, Delina is helping them determine whether that affects resilience to stress later in life. "I'm working with the brains, staining them and counting cells. The region of the brain that I have been looking at is the prefrontal cortex, the front part of your brain. That's involved in various functions such as decision-making and attention which can be a deficit for people with schizophrenia."
Meharenna, a Gates Millennium Scholar, has also been involved in Cal NERDS, NSF Camp, and the UC LEADS program. She has received "Special Merit: Biological/Life Sciences" at the 2016 CAMP Statewide Undergraduate Research Symposium and "Honorable Mention: Biological Sciences" at the 2017 UC LEADS.
Back to 2017 Undergraduate Research Spotlights