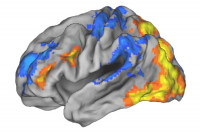 With a $106 MM gift from the Weill Family Foundation, UC Berkeley, UCSF and UW have launched a research network to speed the development of new therapies for diseases and disorders that affect the brain and nervous system.
MCB Professor of Neurobiology and Director of the Helen Wills Neuroscience Institute, Ehud Isacoff, will serve as one of the two co-directors. He will also serve on the Leadership Committee.
Read the Berkeley News article here.