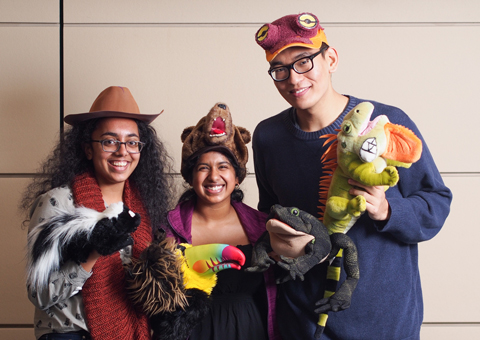 Show your Blue and Gold spirit by participating in this year's Big Give. This is a chance for us all to come together as an entire Cal commuity—alumni, parents, students, faculty, staff, and friends—to support our favorite department and also try to win some Big Give challenge funds. Even the smallest gift can make a big difference!
Give today (before 9 p.m. P.S.T.) to support MCB students, faculty, research labs, and programs.
What's your big Berkeley moment? This year's campus-wide Big Give fundraising event is all about ensuring those special Berkeley moments persist. Join us on March 8, 2018, to help support students and faculty in their search for those important moments.
The students and faculty of the MCB Department have had their fair share of memorable moments this year, from new developments in the revolutionary CRISPR gene editing process, to finding bacterial aphrodisiacs among unicellular organisms, to organizing a gathering of hundreds of community members during the March for Science on campus.
Consider making a donation to the MCB Department here to help us create many more great moments in the future!
And if you want your gift to reach a specific MCB division, please give here.
Photo credit: Mark Joseph Hanson