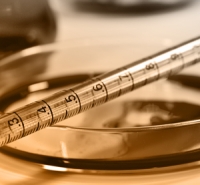 The MCB Scientific Facilities will be hosting an open house and vendor show for the campus research community on Thursday, October 8th from 4-6pm on the 3rd floor of Barker Hall. As these are campus recharge facilities, any students and/or researchers on campus are welcome.
Graduate students, postdocs, research staff, and faculty from campus can check out the offerings from: the Cell Culture Facility, the DNA Sequencing Facility, the Fly Food Facility, and the Media Prep Facility.
Vendors in attendance: BASIC, Corning, Eppendorf, Thermo Fisher Scientific, VWR, KAPA Biosystems, BioRad, Promega, BioNexus, Bioline, SGI-DNA, Carnabio, NEP and Nvigen.