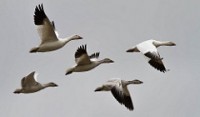 G.Steven Martin has stepped down as Dean of the Division of Biological Sciences, as have the prior MCB Co-Chairs, David Raulet and Richard Harland.
Starting July 1st, Michael Botchan is serving a one-year term as Interim Dean of Biological Sciences, Richard Harland will serve as Senior Associate Dean of Biological Sciences, and David Drubin and Nipam Patel will take on the roles of new Co-Chairs for MCB.
Please join us in thanking the Dean and Co-Chairs for their outstanding service, and in welcoming our new Interim Dean, Senior Associate Dean and MCB Co-Chairs.

Pictured: G.Steve Martin, David Raulet, Richard Harland, Michael Botchan, David Drubin and Nipam Patel
Photo credits: Peter Bangayan and Mark Hanson of Mark Joseph Studios