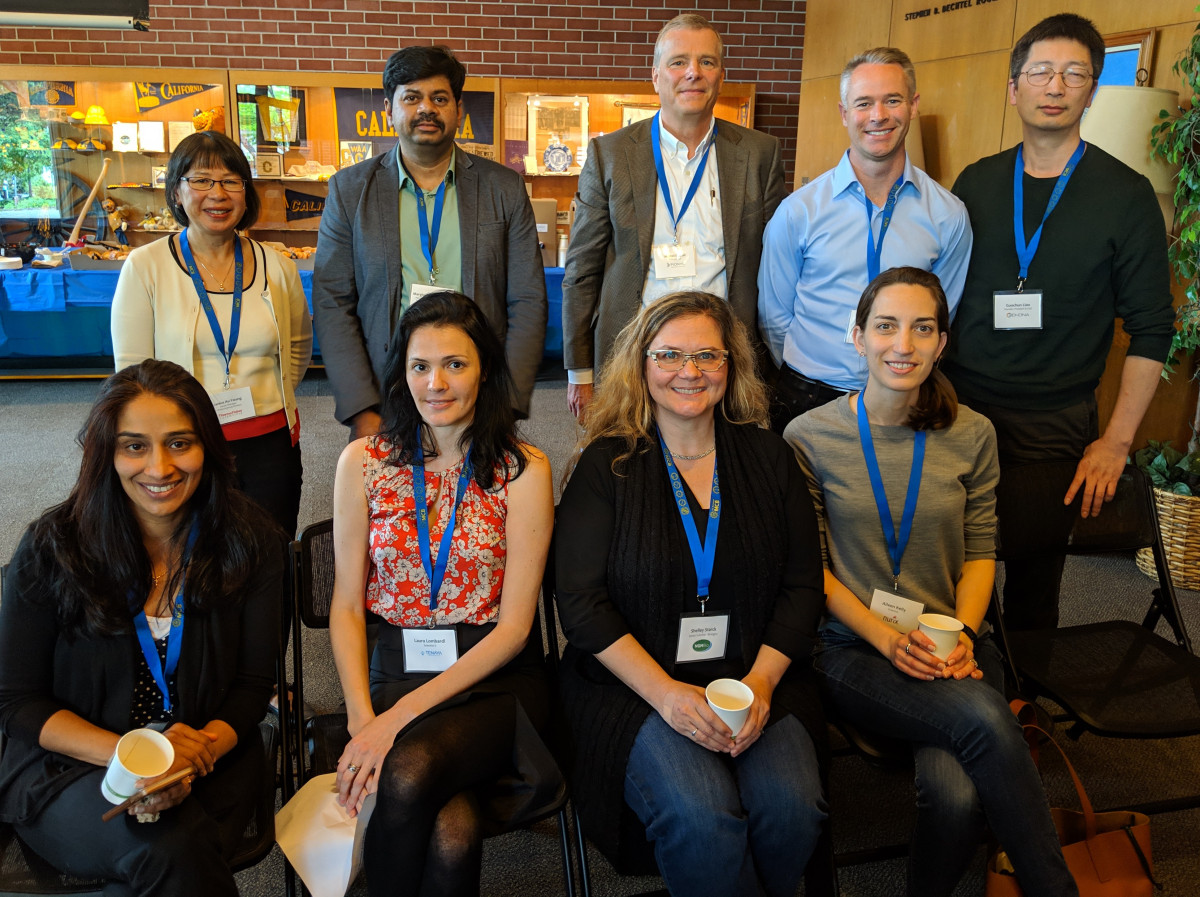 On April 11, the MCB Industrial Affiliates Program (IAP) Spring 2019 Symposium brought together industry and academia to offer UC Berkeley scientists at all career stages an opportunity to build direct connections with nine innovative biotechnology companies. The event was a great success, drawing students and postdoctoral scholars from several departments on campus including MCB, IB, Bioengineering, Biophysics, and Comparative Biochemistry.
Along with five of our founding IAP companies (Amgen, NGM Bio, Nurix, Roche, and Thermo Fisher), MCB was proud to host four new partnering companies at our latest symposium: IDbyDNA, Pionyr Immunotherapeutics, Proneurotech, and Tenaya Therapeutics.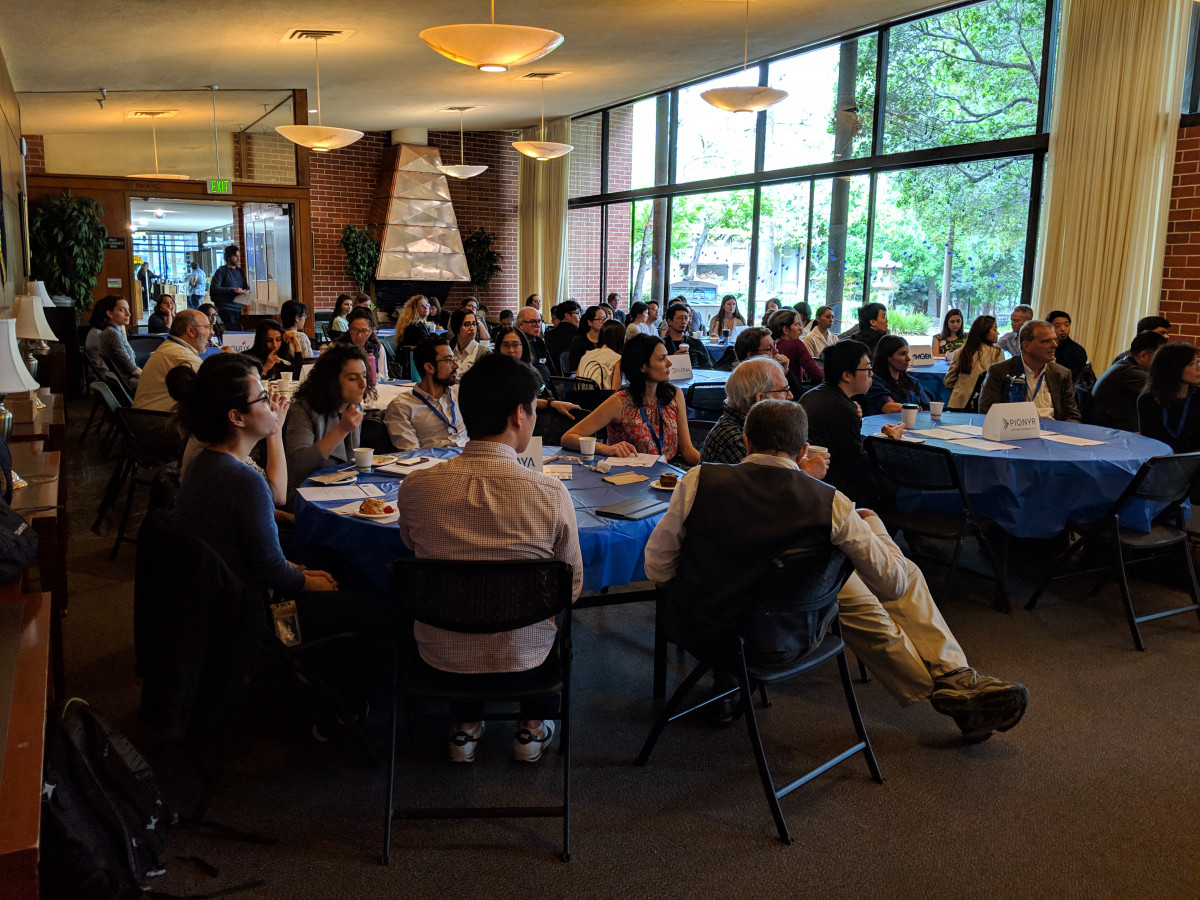 After welcoming remarks from MCB Co-Chair & Professor David Drubin, industry representatives participated in a panel answering questions from students and postdocs about career path trajectories for varying degrees, company cultures, how to prepare and market themselves in the job search process, among many others. With a diverse range of companies from burgeoning startups to distinguished global entities, students and postdocs were able to hear a variety of perspectives.
After the panel, students and postdocs met one-on-one with representatives from the companies during a networking roundtable session. This provided attendees the opportunity to ask individual questions and build connections for future employment opportunities with the companies in which they were most interested.
"I particularly liked the split between the Q&A session and then the round table event, which allowed me and others from Pionyr to speak to quite a few students about our work, as well as providing some feedback about careers in industry," said Michel Streuli, Senior Vice President of Research of Pionyr Immunotherapeutics. "A key value of the MCB IAP for Pionyr is facilitating interactions and connections with students and staff that hopefully will lead to recruiting opportunities, as well as collaboration and consulting opportunities. The value of a Berkeley education is well known to us as a number of our key employees trained at Berkeley."
MCB would like to extend a big thanks to all who attended the event, including industry affiliates, students, postdocs, and faculty. We are excited to support the next generation of UC Berkeley scholars who will continue to drive innovation in the biotechnology industry.
To learn more about the IAP program or participate in future events, please visit our website at mcb.berkeley.edu/iap.