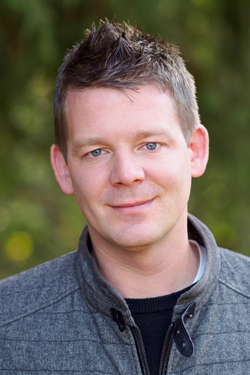 Congratulations to MCB Assistant Professor of Neurobiology Stephan Lammel on receiving the 2019 One Mind – Janssen Rising Star Translational Research Award In Honor of the Late Jeffrey S. Nye, MD, PhD!
One Mind seeks to guide, support, and facilitate promising and collaborative brain research in order to provide patients suffering from brain diseases and injury better, more immediate diagnostics and treatment. This year, each awardee will receive $250,000 over a three-year period to fund research for their studies, catalyzing innovations not yet supported by the federal government while encouraging collaboration and data sharing.
Lammel's research focuses on depression as well as addiction, including substance use disorder and severe eating disorders, which represent a major threat to public health and is a considerable socioeconomic burden. One goal of the Lammel lab is to better understand how the neural circuits altered by neuropsychiatric disorders operate in the healthy brain and how they malfunction in disease, with the hope that this knowledge will lead to novel therapeutic approaches to treat these disorders.
The 2019 Rising Star Award winners were selected with the assistance and recommendations of the One Mind Scientific Advisory Board, made up of nine prominent brain scientists. In addition to their awards, each awardee is invited to present their research on September 24, 2019, at the 25th Music Festival for Brain Health, in Rutherford, CA.
Learn more about One Mind here and the 2019 Rising Star Awards here. Watch his symposium talk at the One Mind's 25th Music Festival for Brain Health here.