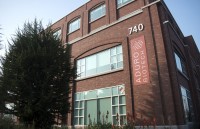 The Immunotherapeutics and Vaccine Research Initiative (IVRI) is partnering with Aduro Biotech to fund exploration into new cures for cancers and infectious diseases.
"It's a successful example of private academic with public industry partnership… We managed to generate a really good platform for research," said Julia Schaletzky, Executive Director of IVRI.
MCB Professor David Raulet serves as Faculty Director of IVRI. According to Raulet, the partnership is unique for two reasons: it unites infectious disease researchers and cancer immunologists, and it funds basic science instead of research into particular cancers or diseases.
Photo credit: Maya Valluru / The Daily Californian