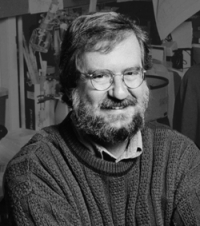 James P. Allison has just received the 2015 Lasker-DeBakey Clinical Medical Research Award for the discovery and development of a monoclonal antibody therapy that unleashes T Cells to fight cancer -- work he did in the 1990s while a Professor in the UCB Department of Molecular & Cell Biology.
Read more about how the project began with mechanistic studies by then MCB graduate student Max Krummel, and about the first experiments directly showing the potential of the approach that were done by then postdoctoral fellow Dana Leach -- all supported by Berkeley's Cancer Research Lab.
Photo credit Jane Scherr.