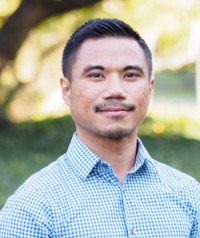 MCB graduate student Armbien Sabillo received a Student Presentation Award for his excellent work, titled "A Novel Role for the Neural Plate during X. Laevis Muscle Formation," at the 2017 SACNAS Conference in Salt Lake City, Utah.
According to SACNAS, "The Presentation Awards recognize the next generation of scientists and STEM leaders for exemplary science while giving visibility to their investigations and home institutions, as well as encouraging students to continue fostering a career in science."
SACNAS is a society of scientists dedicated to fostering the success of Chicano/Hispanic and Native American scientists—from college students to professionals—to attain advanced degrees, careers, and positions of leadership in science.
Photo credit: Mark Joseph Hanson 2015.