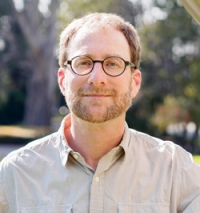 Associate Professor of Neurobiology and member of the Helen Wills Neuroscience Institute Dan Feldman has received a UC Berkeley Distinguished Teaching Award.
Feldman will be honored at a ceremony on April 21st, at 5pm, in the Zellerbach Playhouse. This ceremony is open to the public.
Feldman also recently received the Javits Neuroscience Investigator Award. This award from the National Institute of Neurological Disorders and Stroke provides long-term research support to exceptional investigators who are recognized as leaders in their field.
Other MCB faculty that have received the Distinguished Teaching Award in the past are Gary Firestone (1995), Jasper Rine (1997), and Nilabh Shastri (2000).