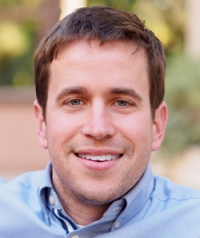 Assistant Professor of Biochemistry, Biophysics and Structural Biology, Evan Miller is a 2016 recipient of the Basil O'Connor Starter Scholar Research Award from the March of Dimes. The award provides funding to young investigators beginning their own independent research related to the prevention of birth defects, premature birth and infant mortality.
In addition, Miller received a New Investigator Research Grant from the Alzheimer's Association, which funds investigations that advance the understanding of Alzheimer's disease and increase knowledge of brain health and disease prevention. This award is specifically designed to help talented young scientists establish careers in Alzheimer's research.
As previously noted, Miller also is a recipient of a 2016 Sloan Fellowship.