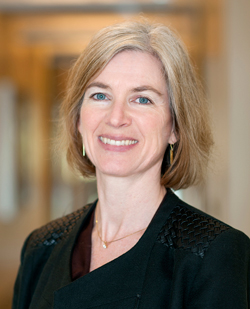 Congratulations to MCB Professor of Biochemistry, Biophysics & Structural Biology Jennifer Doudna on becoming a 2019 LUI Che Woo Prize laureate!
Established in 2015, the LUI Che Woo Prize aims to recognize individuals or organizations for their exceptional achievements to advance world civilization and promote a better world. Doudna received the 2019 Welfare Betterment Prize for her discovery of CRISPR-Cas9 gene editing.
For more information about the LUI Che Woo Prize and Doudna's award, click here.