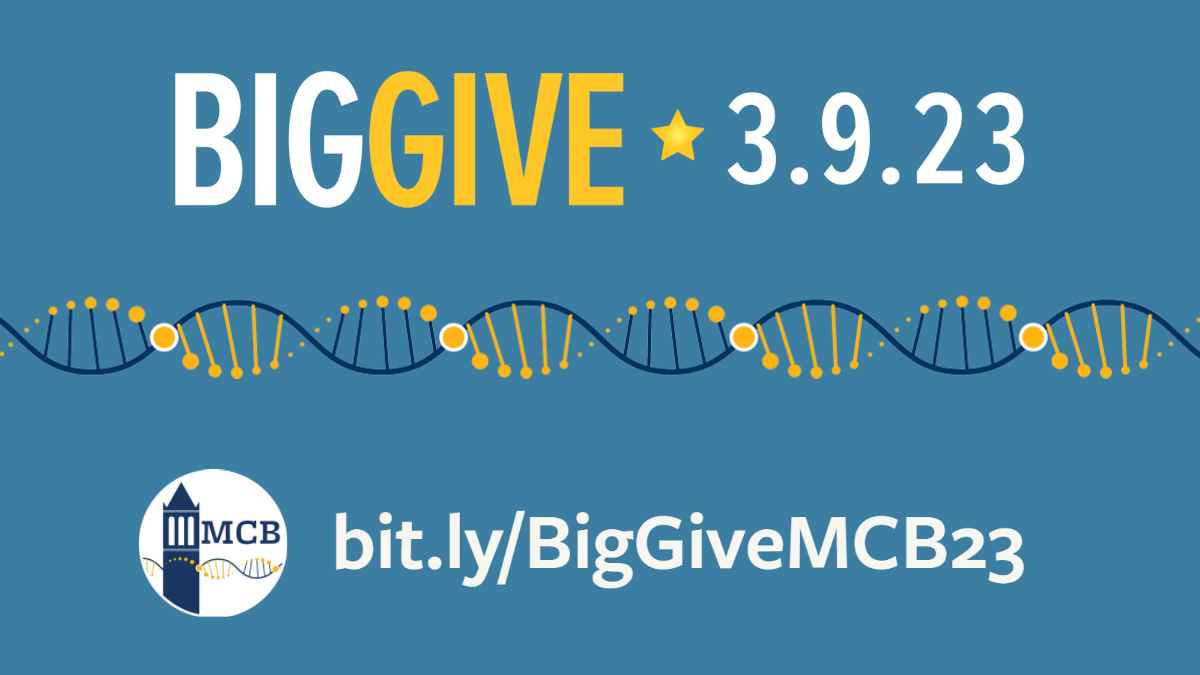 Big Give is a university-wide day of giving when we come together as an entire community — alumni, parents, students, faculty, staff, and friends — to celebrate all the moments of Berkeley and show support for students, faculty, and research.
Help us have a big impact on the MCB community and reach our ambitious goal of raising $50,000! Your support is vital to the continued success of our department and no gift is too small. Join us this year as we go big to reach our student and postdoc-focused 2023 fundraising goals:

2022-23 Fundraising Initiatives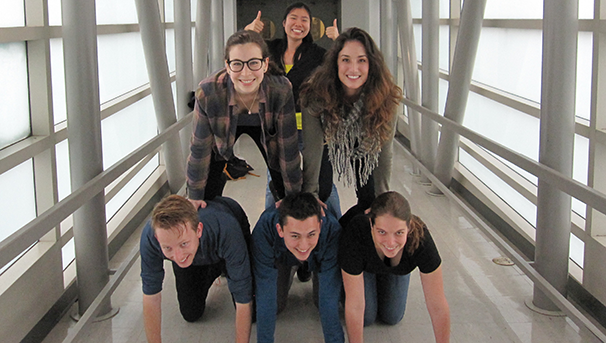 Expand access to research opportunities for MCB undergraduate students.
Funds raised will continue to support providing research experiences to students that have not previously had the opportunity to undertake a research experience. MCB currently has a three week program that introduces students to undertaking research focused on developmental biology. We plan to expand the number of programs to enable students to sample research in different fields exposing them to different techniques including cell culture and genomics.
Provide community building events to promote wellbeing and inclusivity for postdocs, students, and junior research staff.
The past few years have been isolating and have changed the way many community members work. MCB is committed to supporting community groups to improve wellbeing and inclusivity by sponsoring community building events. These events range from professional lunch group meetings to evening social events. The underlying goal is to bring our community together and improve wellbeing and professional career development.
Launch a program for undergraduate students to explore groundbreaking discoveries in molecular and cell biology in a supportive environment mentored by graduate students.
Although MCB is one of the largest majors on campus there are students that are interested in the field of study but don't currently have an accessible on-ramp to sampling some of the field's topics in a low stakes, supportive environment. MCB intends to provide first term students the opportunity to be mentored by graduate students and explore some of the key breakthroughs and seminal experiments in a small group setting.
Together, let's give a big boost to making sure all our new student and postdoc programs succeed.
Go Bears!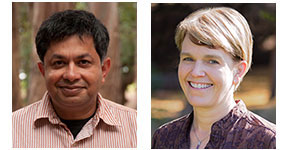 Iswar Hariharan & Rebecca Heald
MCB Co-Chairs