Sarah A. Stanley
Sarah A. Stanley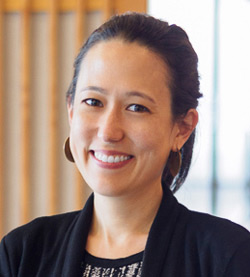 Associate Professor of Immunology and Molecular Medicine*
*School of Public Health
Lab Homepage:
https://www.thestanleylab.org/

Full Directory Information
Research Interests
Our group studies innate and adaptive immune responses to the bacterial pathogen Mycobacterium tuberculosis (Mtb). Mtb is a pathogen of tremendous global importance, killing more people annually than any other infectious disease-causing agent. The success of Mtb, which infects an estimated 2 billion people worldwide, is in large part due to its ability to exploit, evade and suppress immune responses to infection. Infected individuals largely are able to suppress, but not eliminate infection with this pathogen, resulting in a large reservoir of latent disease. Paradoxically, Mtb is known to be a strong inducer of inflammation as well as robust T cell responses and it is unclear why these responses are insufficient/ineffective. We seek to understand why natural immunity is not more effective against Mtb, what types of immune responses have the potential to be protective, and how we can use this knowledge to design new vaccines and immune modifying therapeutics. In addition, our lab also studies this host-pathogen interaction from the bacterial perspective, using genetics to identify bacterial virulence factors that allow the bacterium thwart host immunity.
Current Projects
How host derived metabolites contribute to the antimicrobial functions of macrophages
Th17 immunity to mycobacterial infection
Bacterial nanocompartments as a defense against host oxidative stress
Human polymorphisms that modify the outcome of tuberculosis
Selected Publications
Van Dis E, Morrison HM, Fines DM, Babirye JP, McCann LH, Rawal S, Cox JS, Stanley SA. IFN- γ-independent control of M. tuberculosis requires CD4 T cell-derived GM-CSF and activation of HIF-1α. bioRxiv 2021. PLoS Pathog 2022 Jul 25;18(7):e1010721. PMID: 35877763.
*Jong RM, *Van Dis E, Berry SB, Nguyenla X, Baltodano A, Pastenkos G, Xu C, Fox D, Yosef N, McWhirter SM, Stanley SA. Mucosal Vaccination with Cyclic Dinucleotide Adjuvants Induces Effective T Cell Homing and IL-17-Dependent Protection against Mycobacterium tuberculosis Infection. J Immunol. 2022 Jan 15;208(2):407–419. PMCID: PMC8755605. *co-authors
*Lien KA, *Dinshaw K, Nichols RJ, Cassidy-Amstutz C, Knight M, Singh R, Eltis LD, Savage DF, Stanley SA. A nanocompartment system contributes to defense against oxidative stress in Mycobacterium tuberculosis. eLife. 2021 Nov 9;10. Available from: http://dx.doi.org/10.7554/eLife.74358 PMCID: PMC8635971. *co-authors
Ravesloot-Chávez MM, Van Dis E, Stanley SA. The Innate Immune Response to Mycobacterium tuberculosis Infection. Annu Rev Immunol. Annual Reviews; 2021 Apr 26;39(1):611–637. PMID: 33637017
Knight M, Stanley SA. HIF-1α as a central mediator of cellular resistance to intracellular pathogens. Curr Opin Immunol. 2019 Oct;60:111–116. PMCID: PMC8592400
Van Dis E, Sogi KM, Rae CS, Sivick KE, Surh NH, Leong ML, Kanne DB, Metchette K, Leong JJ, Bruml JR, Chen V, Heydari K, Cadieux N, Evans T, McWhirter SM, Dubensky TW, Portnoy DA, Stanley SA. STING-Activating Adjuvants Elicit a Th17 Immune Response and Protect against Mycobacterium tuberculosis Infection. Cell Rep. 2018 May;23(5):1435–1447. PMCID: PMC6003617
*Knight M, *Braverman J, Asfaha K, Gronert K, Stanley SA. Lipid droplet formation in Mycobacterium tuberculosis infected macrophages requires IFN-γ/HIF-1α signaling and supports host defense. PLoS Pathog. 2018 Jan 25;14(1):e1006874. PMCID: PMC5800697. *co-authors
Braverman J, Stanley SA. Nitric Oxide Modulates Macrophage Responses to Mycobacterium tuberculosis Infection through Activation of HIF-1α and Repression of NF-κB. Mian Yi Xue Za Zhi. 2017 Sep;199(5):1805–1816. PMCID: PMC5568107
Sogi KM, Lien KA, Johnson JR, Krogan NJ, Stanley SA. The Tyrosine Kinase Inhibitor Gefitinib Restricts Mycobacterium tuberculosis Growth through Increased Lysosomal Biogenesis and Modulation of Cytokine Signaling. ACS Infectious Diseases. 2017 Aug 11;3(8):564–574. PMCID: PMC5728371
Braverman J, Sogi KM, Benjamin D, Nomura DK, Stanley SA. HIF-1α Is an Essential Mediator of IFN-γ-Dependent Immunity to Mycobacterium tuberculosis. Mian Yi Xue Za Zhi. 2016 Aug 15;197(4):1287–1297. PMCID: PMC4976004
Photo Credit: Mark Hanson of Mark Joseph Studios
Last Updated 2022-11-21