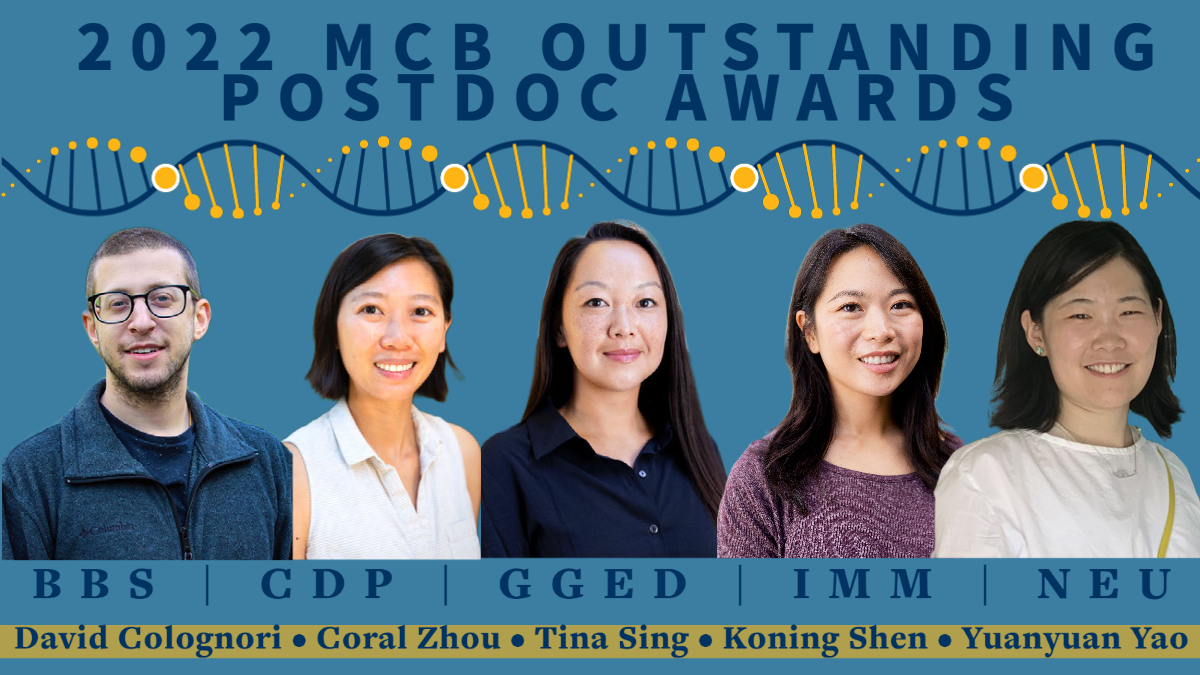 We are excited to announce the recipients of our annual MCB Outstanding Postdoctoral Fellows Awards! Each year, the department honors five postdocs (one in each division) for excellence in research, leadership, and service.
BBS | David Colognori (Doudna Lab) is developing new CRISPR-based tools for studying RNA in eukaryotes.
CDP | Coral Zhou (Heald Lab) works on mechanisms of mitotic chromosome scaling in Xenopus.
GGED | Tina Sing (Ünal Lab) is interested in leveraging gametogenesis-specific rejuvenation pathways to extend lifespan in budding yeast.
IMM | Koning Shen (Dillin Lab) studies how mitochondrial quality control and signaling pathways regulate health in aging and disease.
NEU | Yuanyuan Yao (Dan Lab) studies the role of a cardiovascular circuit in sleep regulation.