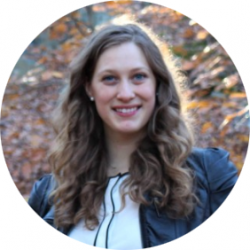 Immunology and Pathogenesis
What sparked your interest in science?
I always had the scientific itch as I grew up catching lightning bugs and crawdads in my backyard. That itch grew into a full blown fascination when I dissected a muskrat for parasites. It was like a complex ecosystem with spatial competitions and familial influences!
What attracted you to UC Berkeley?
First of all, the Bay weather is hard to beat! But also, Berkeley as an institution offers some of the best laboratory expertise in the world, but despite the elite work, the staff and students gave off a welcoming air that drew me to UC Berkeley. In-between interviews a random student even stopped and gave me moleskin for some blisters.
What are you currently working on in the lab?
Right now I'm working in the last rungs of publishing a paper on how HIV-PrEP affects the microbiome.
Describe your ultimate dream/goal for your future.
The sweet spot would be a job where I advance the knowledge on neglected diseases and help build scientific infrastructure in other countries.
When I'm not in the lab, I can be found...
Playing intramural sports, eating stroopwafels, and playing board games with friends. Also, I learned how to sew, so I've been cranking out masks for anyone who needs some. 
If you could go back in time and give yourself a piece of advice during your first year in graduate school, what would you say?
Define yourself by the product, not the accomplishment.