A Place Like Berkeley
James Nuñez returns to MCB, this time as faculty
By Kirsten Mickelwait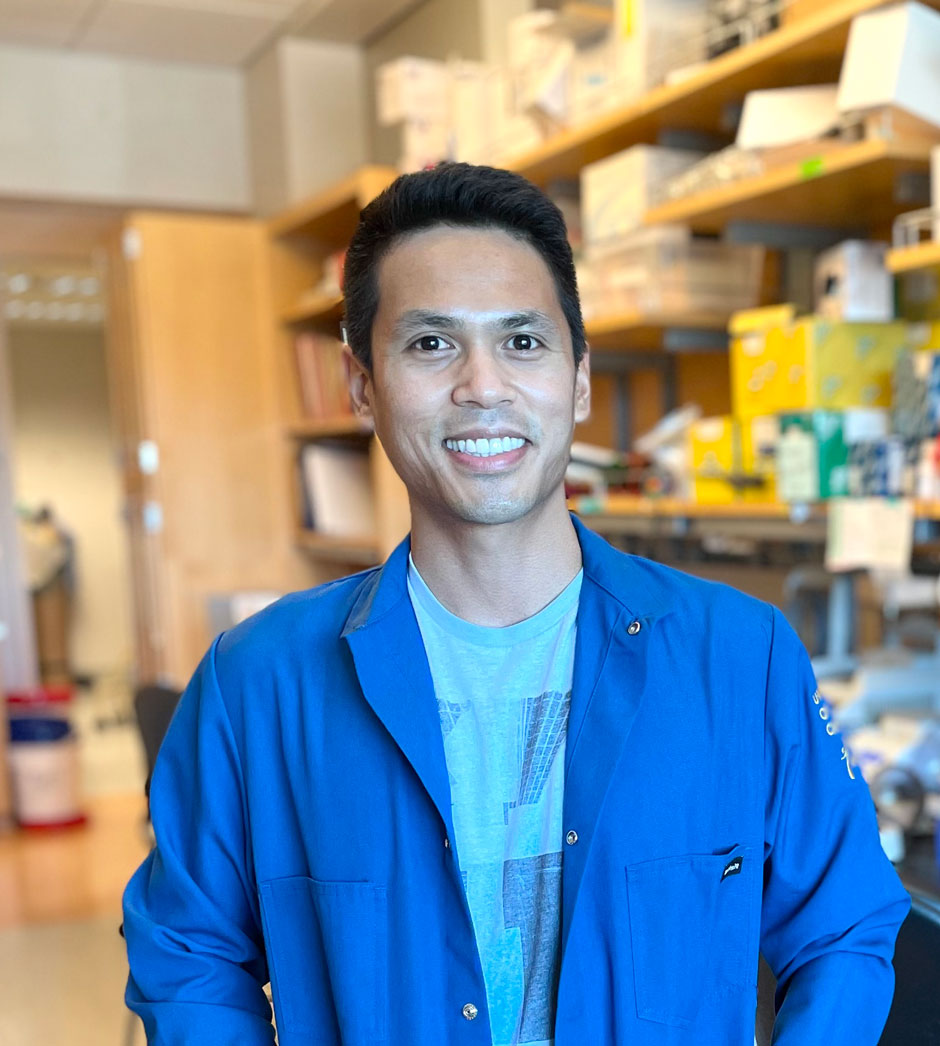 Conventional wisdom often advises launching your professional academic career at an institution other than the one where you pursued your graduate studies, to get a fresh start as a junior faculty member with colleagues who didn't know you as a student. Once in a while, though, the positive experience at one's alma mater can't be replicated elsewhere. When looking for his first faculty position, James Nuñez searched for a school that would offer the same collegial, supportive environment he'd experienced at Berkeley's Department of Molecular and Cell Biology. "I told myself that I would only start my lab at a research university like Berkeley, but I didn't think I'd have the chance to come back to the place itself," he says. "I shopped around, but none of them really had that vibe that Berkeley provided."

Nuñez joined MCB's faculty last July as an assistant professor of biochemistry, biophysics, and structural biology and a HHMI Hanna H. Gray Fellow. An alumnus of the Jennifer Doudna Lab, he did his postdoctoral work in Jonathan Weissman's lab at UCSF, where he developed CRISPR-based technologies for editing the human epigenome.

​Now his new team develops and applies such novel technologies — like new ways to chemically modify histones and DNA. They also study the mechanisms underlying epigenetic memory and inheritance in mammalian cells.

"We study how human cells decide which genes to turn on and which genes to keep off, and we build technologies that recapitulate this process in mammalian cells," Nuñez says. "Our tools for controlling gene expression don't make any modifications to the DNA sequence of the human genome. Instead, we edit only the epigenetic marks and we use what Mother Nature gave us to program these sorts of changes."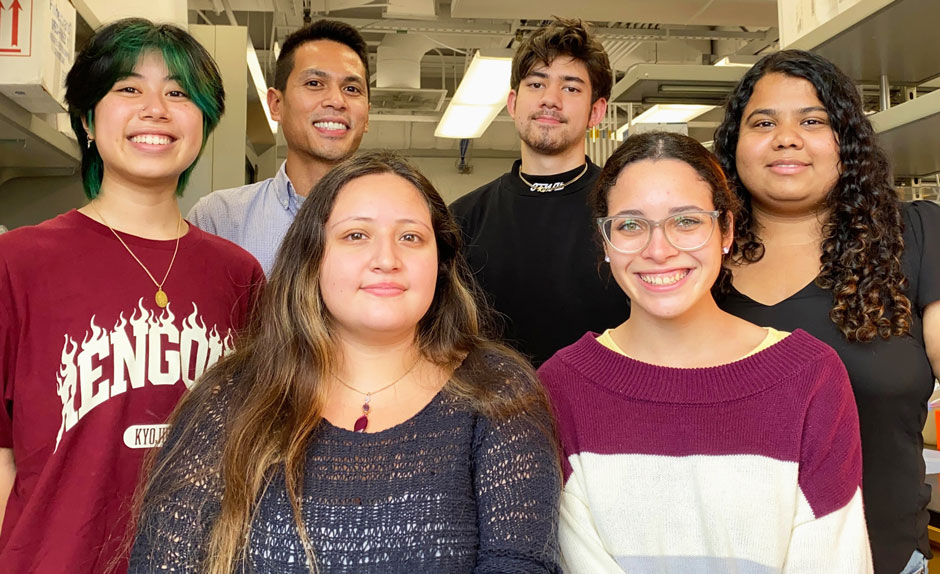 These technologies use a "dead" version of CRISPR that doesn't cut DNA, but rather can be fused to enzymes that will modify epigenetic marks around where the CRISPR protein is binding. Ultimately, this work has potential for therapeutic applications related to cancers, Alzheimer's, and other neurodegenerative diseases.

In setting up his lab, Nuñez has already bonded with his fellow junior faculty and received an added bonus: inheriting the former lab of professor emeritus Jeremy Thorner. "He gave me a lot of mentorship and wisdom, along with his former equipment, to get my science up and running quickly," Nuñez says, which has allowed him to use more funds for equipment specific to his work with human cells.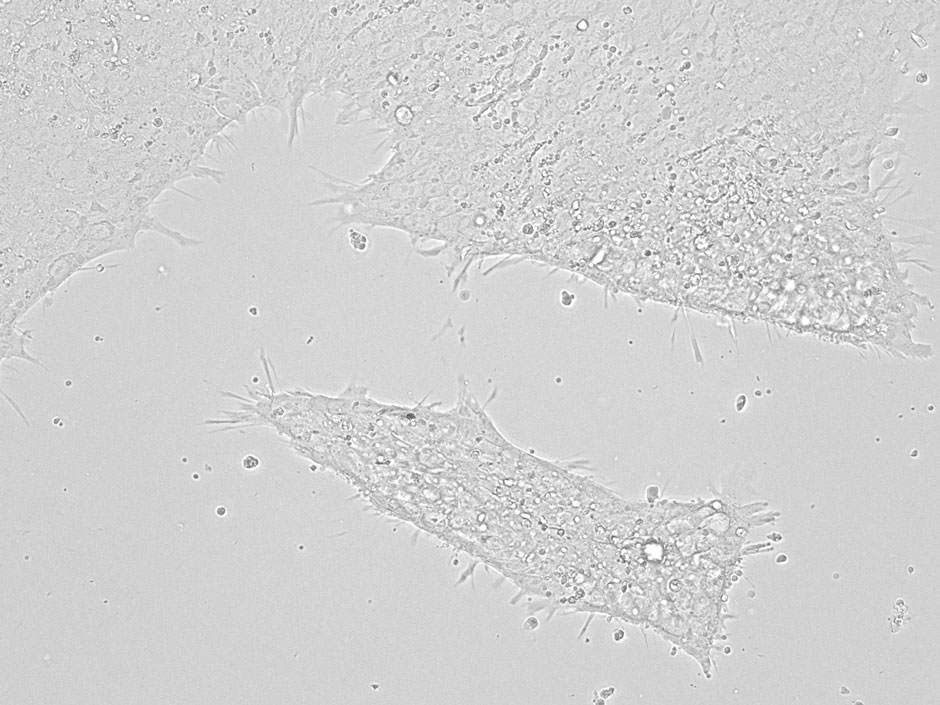 Because of his own experience as a Cal graduate student, Nuñez feels that he can be a particularly effective mentor to those coming up behind him. "I'm in this unique position because I understand what Berkeley's graduate students are going through at each stage of their studies," he says. "They ask me questions like 'how did you do on this exam or this class?' or 'how did you maneuver through the typical ups and downs of graduate school?' It's been a great experience so far."

He also looks forward to working with the senior faculty he's always admired in his particular field — people like Robert Tjian, Gary Karpen, and Jasper Rine. He initially worried about how he would be regarded by the professors who knew him previously as a student, but he's been pleased to find they treat him with all the respect due a professional peer and are happy to share their knowledge and new ideas.

It's exactly this collaborative spirit that drew Nuñez back to Berkeley. "Despite being a large department, MCB offers plenty of opportunities to interact with all of its faculty and students," he says. "And you don't feel any sense of competition — instead, people want you to succeed. It really feels like a giant family."

Learn more about the Nuñez lab's research at https://www.nunezlab.org/
Banner image: Mammalian cells that are engineered using Nuñez Lab CRISPR editing technologies
Back to Main Fall 2021 Newsletter Page