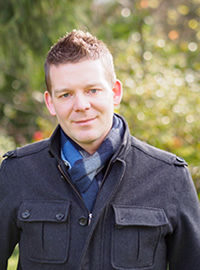 Congratulations to MCB Assistant Professor Stephan Lammel, recipient of the 2019 C.J. Herrick Award in Neuroanatomy! This award from the American Association of Anatomists honors an early-career investigator who has made important contributions to biomedical science and the field of neuroanatomy.
Lammel will be honored at the AAA Closing Awards Ceremony Reception & Dinner in Orlando, Florida, in April 2019.
View all the 2019 AAA award recipients here.