A Qualified Success
Inclusive Excellence in Quals Prep Program Launches
By Sophia Friesen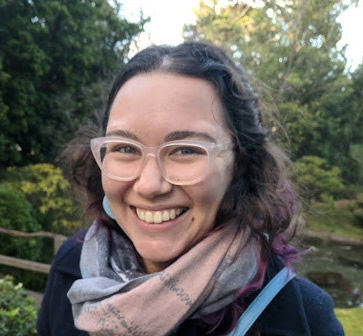 Nobody loves taking their qualifying exam. While discussing one's science with a panel of experts can certainly be productive, the prospect of being comprehensively grilled by those same experts tends to make quals season one of the more stressful times in one's graduate career. Describing her cohort's experience, graduate student Amanda González-Segarra (Scott Lab) says, "Before going into our qualifying exam, we all felt like it's this very scary thing. A lot of people see it like a test for whether you belong in grad school." No pressure, right?

But, as grueling as quals can be, the experience can be radically different depending on a student's previous experiences with academia. Unless students come into the program already having background knowledge about the PhD experience — for instance, by having family in academia — important aspects of the qualifying exam process can be unclear.

"It truly seems almost purposefully ambiguous," says graduate student Héctor L. Torres Vera (Schepartz Lab). "There are many unspoken rules surrounding the qualifying exam – how to answer questions, how to direct your committee, how to write an aim. You either learn them through word-of-mouth, or through your lab mates or older students, but since everyone's experience is so different and we're all coming to this from different places, we all learn different things."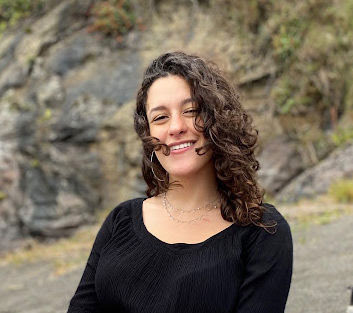 This semester, González-Segarra, along with PMB grad student Zoila Álvarez-Aponte (Taga Lab), aim to level the playing field as co-directors of a new pilot program, Inclusive Excellence in Quals Prep (IEQP). Conceived by Denzil Streete, director of the Office of Graduate Diversity, and advised by faculty members Diana Bautista (MCB) and Rachel Brem (PMB), the program aims to provide academic and social support to mentees, helping them build the skills and confidence to stay academically and emotionally well throughout the preparation process and the exam.

Weekly workshops are one cornerstone of the IEQP program, and are an opportunity "not just to learn about it, but to do it," says Torres Vera, a current participant in the program. "There was time in the workshops to sit down and take thirty minutes to just write our proposals, prepare our chalk talks, draft an elevator pitch to talk to your committee members, and get some degree of input on it." They add that having opportunities to check in every week has been particularly valuable – while lab members and friends may be willing to provide occasional feedback, "it's hard to get that consistency, and the consistency of the support is, I think, unique to the program."

Workshop topics aren't limited to purely technical skills. Just as important are sessions on maintaining mental health throughout what tends to be an acutely stressful time. These workshops, facilitated by Counseling and Psychological Services members, help mentees build mental and emotional resiliency for more than just the quals semester. "It was, dare I say, life-changing," says Torres Vera on a recent workshop on self-compassion, adding that "it had nothing to do with quals specifically, but it had a lot to do with you as a person, as a student, and as a human being navigating the really complicated field that is academia."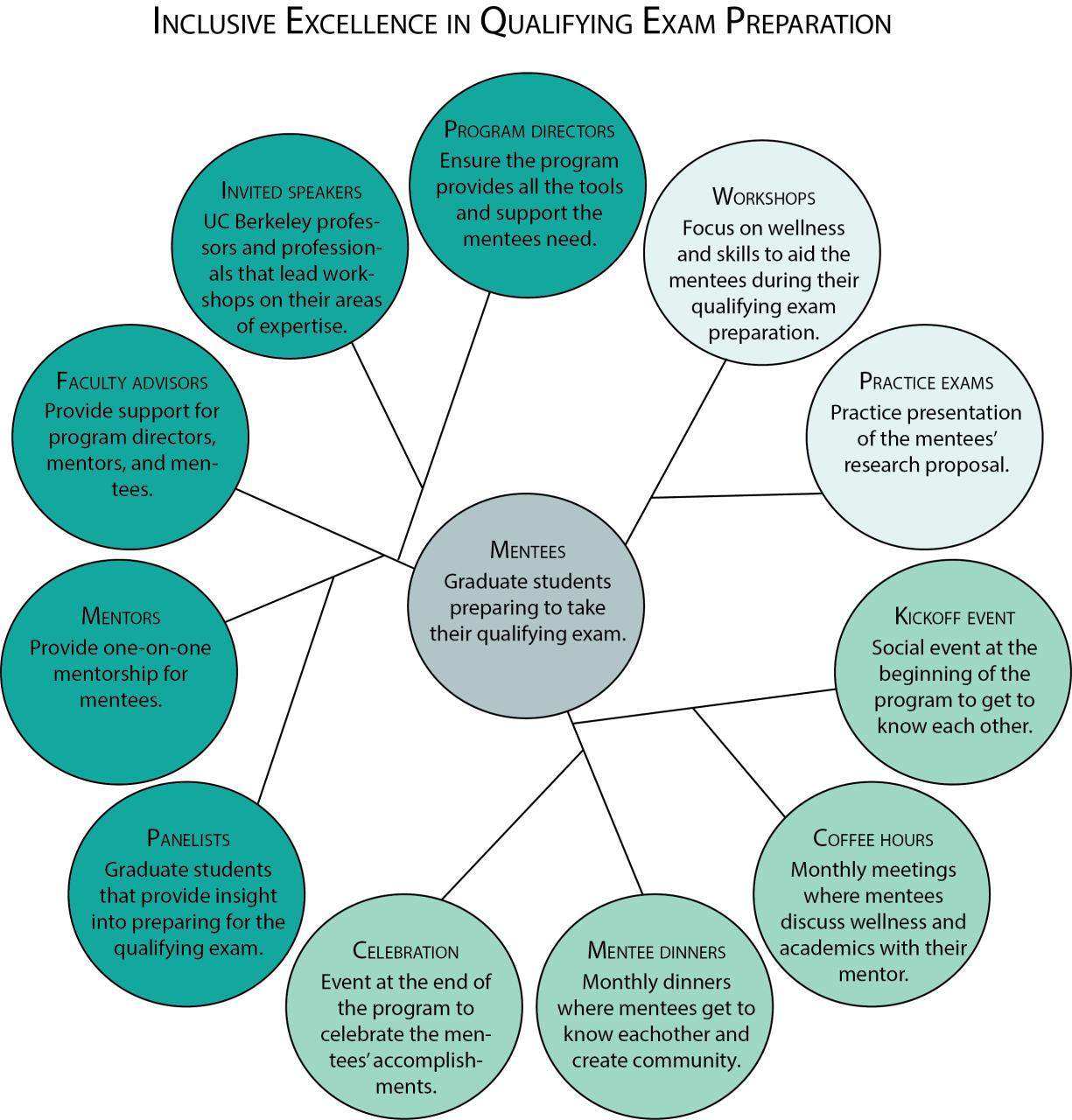 IEQP also aims to build a sense of community among mentees. "This program creates an environment where you're all going through the same thing and you're all acknowledging that. It just makes it so much easier to go through difficult things with friends or with colleagues who can relate," says González-Segarra. While the ever-shifting nature of the pandemic made community-building difficult, regular meetings between mentees and upper-year grad student mentors, as well as larger monthly get-togethers, brought the cohort together for social interaction.

In future years, González-Segarra says, "the goal is for this program to grow, to reach more departments in the university and, to do that, we need to really build an infrastructure that can support it." Between organizing workshops, social events, and even coordinating the logistics of mentees' practice quals, scaling the program up would likely require more intensive administrative support.

It's a lot of work for a few grad students, says González-Segarra, but she sincerely believes in the good the program can do — an impact that goes well beyond the qualifying exam itself. "For us," she says, "success is of course having [the mentees] pass their quals. But even before then, it's having them feel like they can totally do this, that they have the capability to do this, they're intelligent, and they can pass the qual successfully. It's feeling like this experience is not testing whether or not they belong in grad school. They already belong in grad school."

Banner image credit: Elena Zhukova
Learn more: https://grad.berkeley.edu/graduate-diversity/current-grad-students/inclusive-excellence-in-quals-prep-program/
Back to Main Spring 2022 Newsletter Page