PhD alumna Rachel Fraser makes plants taste meaty to protect the environment
By Rachel Henderson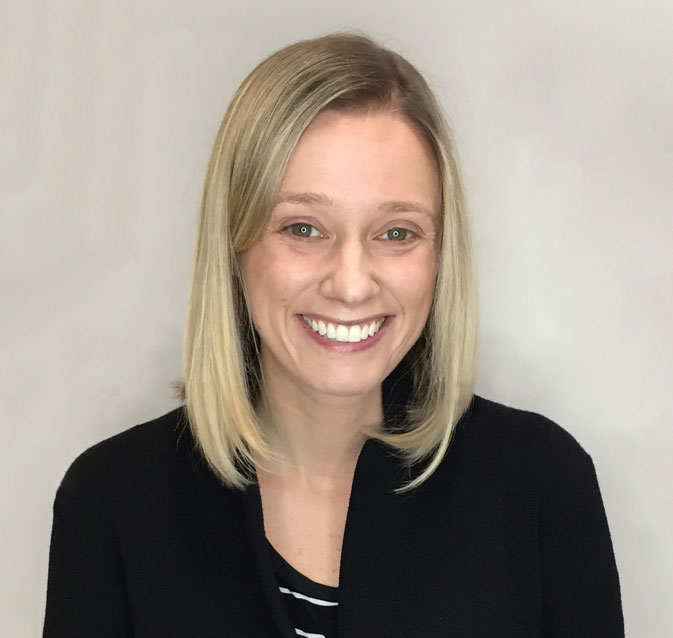 Fraser (PhD 2011, Rine lab) is a director of research at Impossible Foods.
When Rachel Fraser earned her PhD from MCB in 2011, she never imagined that in her next position, she'd be pipetting solutions into her mouth to rate how much they taste like meat. Fraser is a director of research at Impossible Foods, where she started working as a scientist in 2012, one year after the company launched in 2011. Impossible Foods makes the Impossible Burger™ and other plant-based products that replicate the taste of meat using heme — a molecule that gives meat its distinctive flavor. Their goal is to eliminate animal agriculture, and its destructive effects on the environment, by creating sustainable and delicious plant-based alternatives.
During her PhD, Fraser studied yeast genetics in Jasper Rine's lab. As she was wrapping up her research, a chance encounter with MCB Professor Michael Eisen in the lab hallway changed the course of her career. Eisen mentioned he was a founding advisor for Impossible Foods and that they were looking to hire scientists. Fraser, who never intended to work in industry and was about to accept an academic postdoc position, became intrigued.
Eisen told her Impossible Foods was going to try to use biochemistry, genetics, and other common molecular biology research tools to build plant-based products that would replicate all the features of meat from animals. Fraser says she was excited about the idea of "taking the techniques that I'd learned, the scientific rigor, and the thought process, and applying it to a totally new problem." After a visit to the small startup, she says, "I knew that if I didn't take this opportunity, I would regret it for the rest of my life."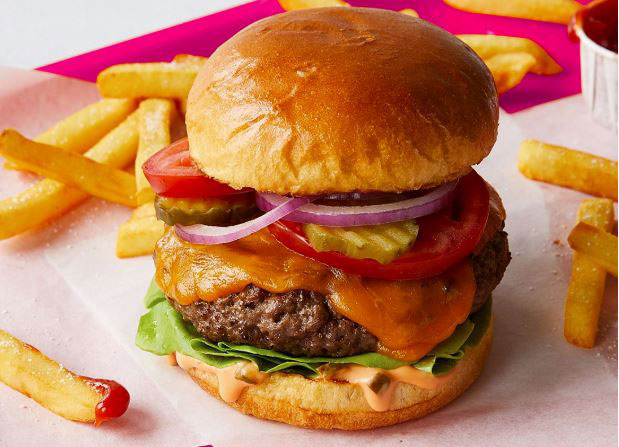 Impossible™ Burger
In her first week at Impossible Foods, Fraser was given the critical job of determining which heme protein to use to create the Impossible Burger's™ signature meaty flavor. Fraser and her team studied many different heme molecules to discover which one would work best in terms of flavor and the ability to use it in products. The company ended up choosing a type of heme from soybeans, which they produce in large quantities using genetically engineered yeast because it is more sustainable than using the plants themselves.
Fraser became a director of research in 2018 and currently focuses on optimizing the heme manufacturing process. She says they are always prototyping new products and recently debuted one that mimics ground pork. "When you're in the lab, sometimes you'll see lots of people huddled around a bench, and there will be someone cooking on a little frying pan," she says. "It's always something really fun and exciting."
Fraser says her experience in the Rine lab helped her succeed, despite being completely new to the food startup world. "The nice thing about coming out of a lab like Jasper's is that you really learn how to design experiments and interpret results," she says. "It's really just about understanding the scientific process, and that skill translates to any problem."
She recommends that graduate students who are interested in working at a startup talk about it with faculty members because they are often involved in starting companies and "need people that are willing to take a risk and come in at the beginning and make it happen." Fraser is certainly glad she took that risk. "This job has been the experience of a lifetime," she says.
Banner Image: Impossible Foods uses plant-based alternatives to create their Impossible™ Burger.
Back to Main Spring 2020 Newsletter Page