A Real Taste of Science
The Research Preparation and Resilience Program kickstarts undergrads' scientific careers
By Sophia Friesen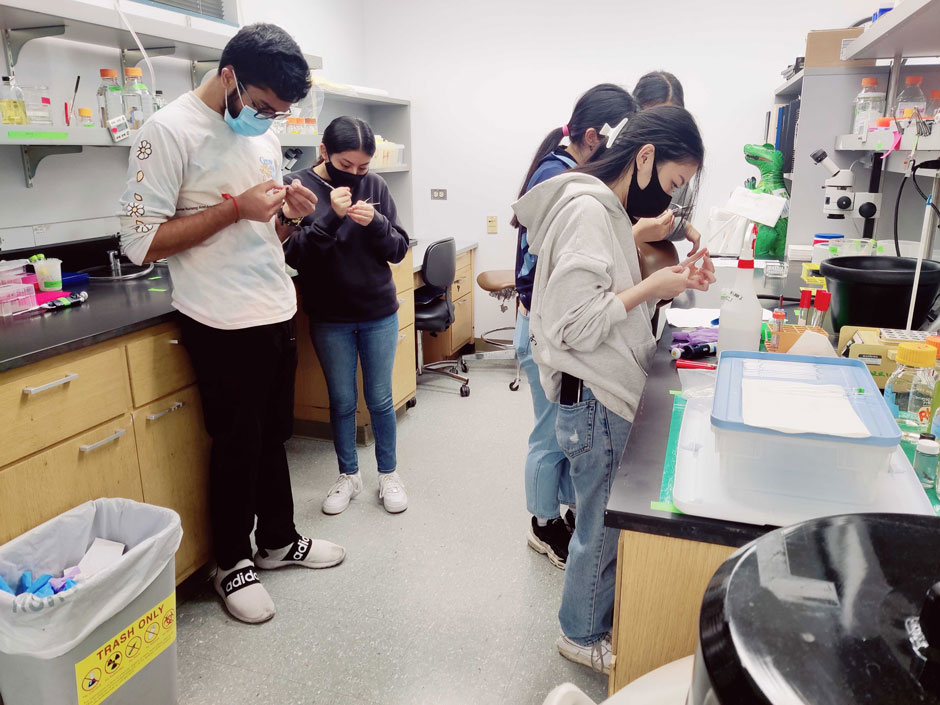 Berkeley is a top-notch research institution, but breaking into research as a Berkeley undergraduate is a daunting task. A student looking to start their first lab experience must compete with many equally qualified peers for a very limited number of research opportunities. Labs often prefer to take on students who have prior research experience, which can amplify existing inequities–and which begs the question of how students can get a foot in the laboratory door to begin with.

Marta Truchado, a postdoc in the Harland Lab, thinks she has an answer. "If you really want to prepare undergrads [for research]", she says, "there's nothing like a bootcamp and bench experience." This fall, she led the first pilot run of that bootcamp as part of the Research Preparation and Resilience Program (RPRP). The program also includes a seminar series, organized by department manager Mark Jenkinson, on topics ranging from imposter syndrome to how to apply for other research positions, but the highlight of RPRP is three intense weeks of real research, in which sophomore students work in small teams to investigate gene expression patterns in developing frogs. Participants gain a host of bench skills – and, just as important, the ability to think like a scientist.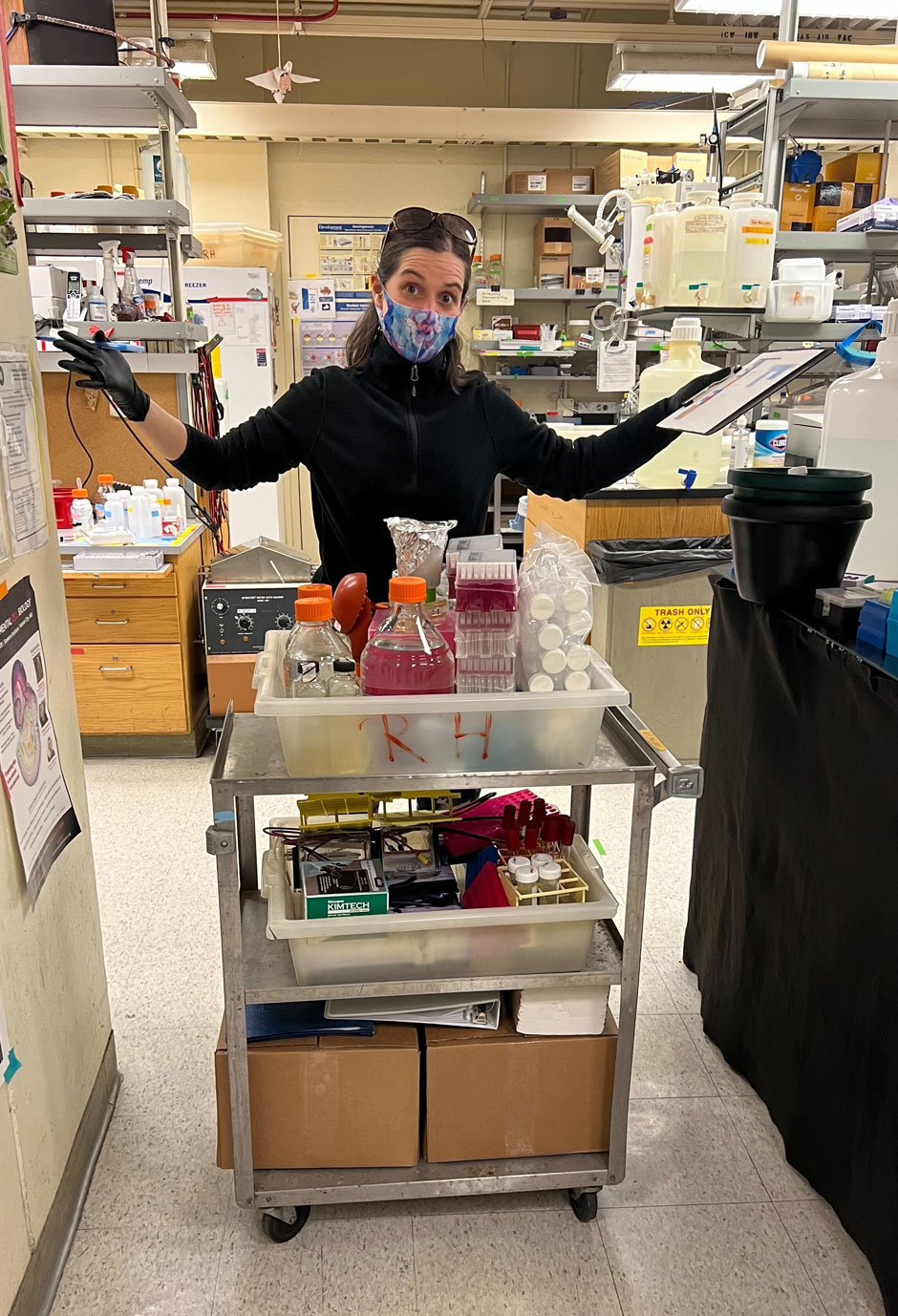 RPRP is wildly different from a standard lab class. Like most research, much of the work didn't happen on a strict schedule. Thanks to support from MCB faculty member Gian Garriga, participants had bench space and equipment available to them whenever they were able to go to lab. And Truchado, Richard Harland himself, and Harland lab senior undergraduates Celeste Wu and Damian Kim all worked to provide scientific support and mentoring throughout. The ability to work on a flexible schedule was a huge plus for participant Lilly Lim, who explains, "I was able to take my time and ask questions about why we do certain things and what doing this specific step does… I think it has translated to me asking a lot more questions about everything." Students also had to learn how to troubleshoot, participant Katie Fang adds. "Things can and will go wrong in the lab. There's a practical aspect of critical thinking that's very different from a lab class."

Perhaps most importantly, unlike a standard lab course, the program includes real uncertainty – and the potential for real reward. While some of the genes that students investigate are known to be expressed in specific patterns, Truchado adds that "I also have these genes, I have no idea! Where they're going to be, if they're going to be interesting, I don't know. And this is the adventure! Maybe you get something, maybe you don't, but that's science. That's the real taste."

This spring, Truchado will run what she describes excitedly as "the next level in craziness": an RPRP bootcamp for second-semester freshmen. And she doesn't want to stop there – if funding can be secured for more TAs or a larger lab space, Truchado hopes that the program can continue to expand and reach more students, or even develop into a summer course. For now, this fall's RPRP participants are going forward with more scientific confidence, a portfolio of valuable research skills, and that all-important foot in the door.


If you are interested in providing support to the Research Preparation and Resilience Program, please contact Mark Jenkinson, mjenkinson@berkeley.edu
Back to Main Fall 2021 Newsletter Page