From Microbes to Happy Hours
Ian Glomski applies his microbiology training in the distillery
By Kirsten Mickelwait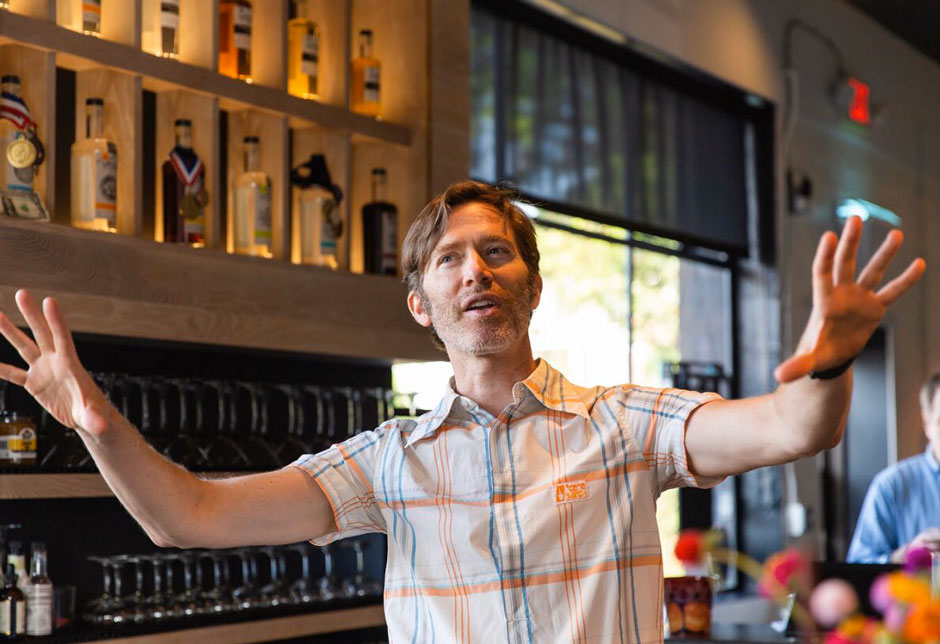 There are many ways to investigate the microbe. For Ian Glomski (PhD 2002), that has meant not just academic research into infectious diseases, but finding a new vocation as a brewer, winemaker, cheesemaker, meat-curer, kefir-culturer, vegetable-pickler, and wild-mushroom forager. Glomski has a deep fascination with microbes and how they sculpt our macroscopic world. In 2015, he used his 25 years of experience in the lab to found his own craft distillery, Vitae Spirits, in Charlottesville, Virginia.

Glomski arrived at distillation from a distinguished career in research. After completing his doctoral work in the Daniel Portnoy Lab at MCB and receiving several patents for the development of vaccines, he became a postdoc at the Institut Pasteur in Paris — founded by Louis Pasteur, the father of modern fermentation. He went on to become a professor of microbiology at the University of Virginia School of Medicine.

Meanwhile, he was equally involved in beer-making and his family's wine business. At the age of 18, Glomski had been too young to buy beer, but not to buy barley, yeast, and hops, so he learned to make his own — even winning some amateur awards. While he was at Berkeley, his brother, Eric, became a winemaker in the Santa Cruz area, and Glomski often spent weekends learning the craft of fine winemaking.

Having a PhD in microbiology comes in handy in the wine world, he discovered. When Eric founded two new wineries in Arizona, Glomski became an investor, joined the board of directors, and put his expertise to work setting up their enology labs and working harvests.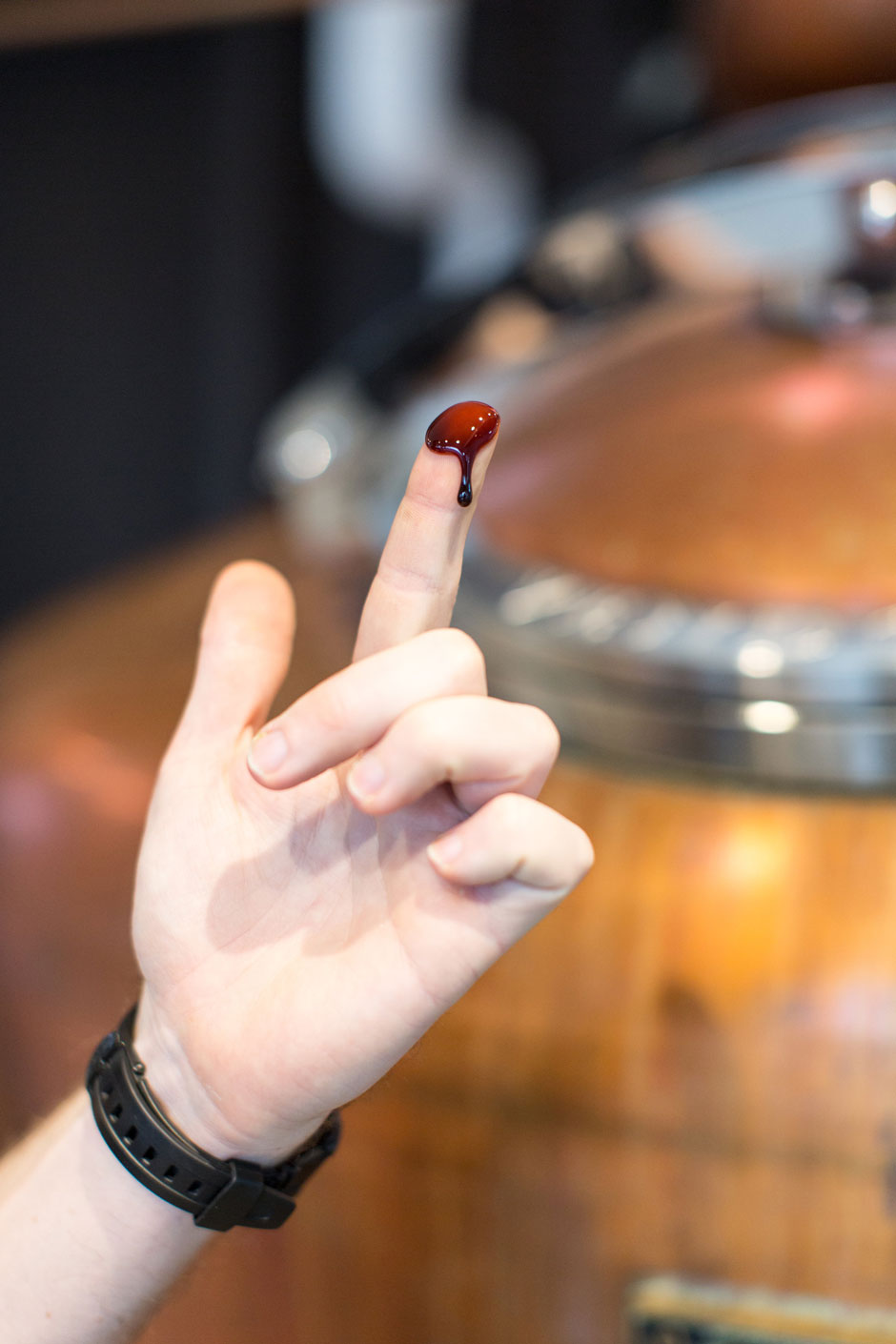 In 2012, he found himself at the on-ramp to a tenured faculty position at the UV's medical school, with many people ready to support his academic trajectory. But that turned out to be "kind of a midlife crisis year for me," he says. He turned 40 and got diagnosed with a minor cancer ("my first old-person's disease!"). He sat on the jury for a murder trial, viewing evidence of a violent crime against a young woman. And, on a fly-fishing trip with his brother and stepfather in Wyoming, he got caught in the middle of a 24,000-acre forest fire — an event that forced the group to bushwhack its way through many miles of wilderness.

All of which caused Glomski to realize how short life really is. "I suddenly understood that, if I continued on my current path, I wouldn't be spending my years as happily as I might," he says. Although tenure was a goal he'd long been working toward, he now realized that his heart just wasn't in it.

Add the beer and the wine experience to his many years building and running microbiological research laboratories, and Glomski was well positioned to enter the world of distilling. "You basically have to be able to make beer and to make wine — that's the starting material for distillation," he says. "So it was just adding another layer of complexity to something I was already doing." Vitae Spirits was incorporated in 2014 and production began in 2015. It has two tasting rooms in Charlottesville, as well as a brisk business online and in restaurants and stores.

The company's product line includes several gins, rums, and a variety of richly flavored liqueurs. Glomski prides himself on using basic raw ingredients — many of them sourced from the local land — to create true expressions of their botanical origins.

"We're seeking to redefine the term 'terroir,'" Glomski says. "What makes our products unique isn't solely the influence of the region's physical environment, but also their place within a community. Each of our liquors reflects a unique combination of influences from central Virginia."

The Vitae (pronounced "vee-tie") distillery is equipped with a 250-gallon copper pot still and custom-built, temperature-controlled fermentation tanks. Utilizing the best of traditional techniques, the distillers also embrace innovation and experimentation, often avoiding heavy filtration or using activated carbon, which can strip delicate flavors. The bottles' beautiful labels were drawn by award-winning botanical artist Lara Call Gastinger.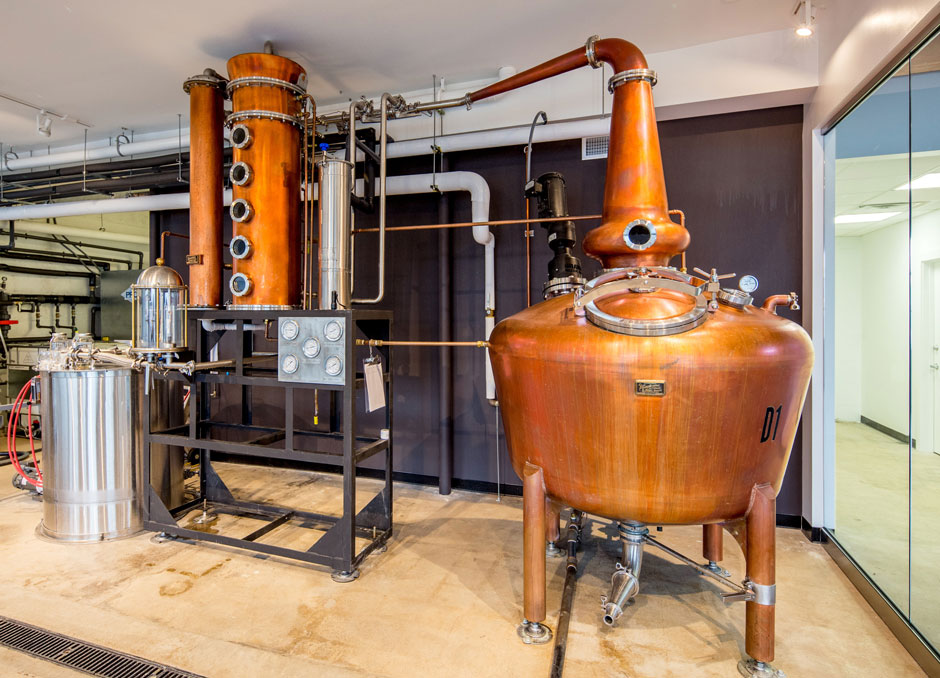 Although Glomski says he's still on a learning curve with marketing and social media, he's found that, despite being an introvert, he's surprisingly effective at sales to restaurants and retail shops. "When I approach an owner with the liquor I produced myself and can tell him every detail about how I thought of the concept, created the label, and designed the bottle, it's so much more impactful than someone who's representing multiple brands or a product that was made a thousand miles away," he says.

Glomski's shelves still hold all his lab notebooks dating back to his Berkeley days. "The core of my scientific process was born there," he says. "It's an amazing environment. And in some ways, it made me more humble. It was the first place I'd been where everyone else was smarter than me."

It isn't just the science that's stuck with him. He built his business plan the same way he'd been writing NIH grants for 15 years, with specific goals, timelines, and detailed budgets. The bank's representatives told him it was the best business plan they'd ever seen.

"I still consider myself a scientist," he says. "I try to apply the scientific method to everything I do in the business. I have a different end goal, but I'm using similar methods and processes. All these skills are things that you can use and adapt in a dozen different ways."


Learn more about Ian Glomski and Vitae Spirits at https://www.vitaespirits.com/
Back to Main Fall 2021 Newsletter Page