By Rachel Henderson
Much of the scientific research in the US is funded by taxpayers, but to read about that research, individuals often have to pay for access to journal articles. This year, the University of California (UC) has taken a strong stand in support of universal open access by asking leading publisher Elsevier to make all UC research available to the public for free, without increasing UC's subscription costs. When Elsevier would not agree to the terms, UC did not renew its subscription, and negotiations are currently stalled.
| | |
| --- | --- |
| | |
| James Hurley, Judy C. Webb Chair and Professor of Biochemistry, Biophysics and Structural Biology | Matthew Welch, Professor of Cell & Developmental Biology |
The Berkeley campus and several MCB faculty have played leading roles in the push for affordable open access. When Elsevier removed UC's access to new journal articles this summer, MCB Professors James Hurley and Matthew Welch helped draft a letter to Cell Press (part of Elsevier), suspending their services as editors for Cell Press journals until an agreement is reached. The letter was signed by 31 UC faculty members, including nine from MCB.
Hurley says, "We asked ourselves whether it was reasonable, in light of our colleagues having access cut off, [to] still contribute our prestige and our unpaid labor to this journal, and we just felt that was hard to justify." Both Hurley and Welch, along with many other scientists, have also stopped reviewing papers for Elsevier or submitting their own papers to Elsevier's journals.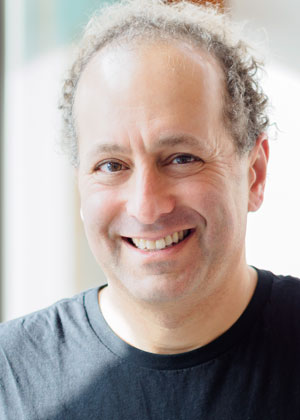 Michael Eisen, Howard Hughes Medical Institute Investigator and Professor of Genetics, Genomics & Development
MCB Professor Michael Eisen has refused to submit papers to Elsevier journals — or any other journal that is not open access — for almost 20 years. He is a leading advocate in the scientific open access movement and co-founded the nonprofit open access publishing company PLOS (Public Library of Science) in 2001. Eisen says that since scientific papers can now be distributed online instead of on paper, there is no longer a justification for journals to charge high subscription fees.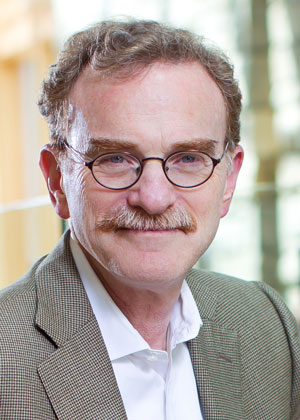 Randy Schekman, Howard Hughes Medical Institute Investigator and Professor of Cell & Developmental Biology
Randy Schekman, an MCB Professor and winner of the 2013 Nobel Prize for Physiology or Medicine, noted in an op-ed in Scientific American that Elsevier's publishing division has an extremely high 40% profit margin. He also compared UC's $11 million annual subscription to Elsevier with the $25,000 UC pays for PNAS (Proceedings of the National Academy of Sciences). Scheckman argued that it is important for the general public, including students and physicians, to be able to read the latest research, and that "It's about time that people have access to the science that they paid for."
Welch says of open access: "It's a benefit to society, it's a benefit to other scientists, and it's also a benefit to the university because…library budgets are not expanding at the same rate as for-profit publishers are wanting to charge for journal subscriptions." Hurley says that when the university has to pay more for journals, "there's less money for student services, for faculty, for keeping the lights on, and everything else we need to do."
UC Berkeley Librarian Jeff MacKie-Mason is the co-chair of the UC team that was negotiating with Elsevier. Although the campus no longer has direct access to most Elsevier content published after 2018, the UCB library has been helping researchers find copies through other means, including requesting them from authors.
Both Welch and Hurley are hopeful that Elsevier will return to the negotiating table — which was their goal in writing the letter to Cell Press. "We do have their attention," Hurley says, noting that Elsevier has reached out to talk with them.
Eisen says he hopes that UC "holds its ground" with Elsevier as well as other publishers and that other universities follow suit. He says that he and other open access advocates have "basically been fighting to try to realign the system of scholarly communication around the principle that everything that scientists produce should be freely available for everybody. That's the goal of open access — to make sure that the kind of science that is produced in MCB, and everywhere, is widely available and therefore maximally useful to the world."
Earlier this year, Eisen became the Editor-in-Chief of eLife, an open access journal founded by Schekman. At eLife, he hopes to push open access further by "trying to figure out how to move up from a pre-publication assessment world to post-publication assessment," meaning that instead of journals being gatekeepers for what is published, scientists could post their papers online and then evaluation of their work would occur on an ongoing basis by the scientific community at large. Along related lines, MCB Professor Russell Vance has publicly called for scientists to share their papers on preprint servers before they are reviewed by journals, making the data immediately accessible to the public.
When asked why so many MCB faculty have played important roles in advocating for affordable open access, Hurley says, "I don't know if there's a special reason other than it's a set of very engaged, vocal, and influential people who are concerned about science in general, not just their own research programs. I think it's a part of global leadership in general."
To learn more, visit:
UC faculty to Elsevier: Restart negotiations, or else
New eLife editor Michael Eisen wants to shake up scientific publishing
Back to Main Fall 2019 Newsletter Page