By Rachel Henderson
With the wide variety of career paths available to bioscience PhDs — including biotech research, science policy, and education — it can be challenging for graduate students and postdocs to know what their options are and how to land their preferred job, particularly when that job is not a traditional faculty position.
The California Institute for Quantitative Biosciences-Berkeley (QB3-Berkeley), led by MCB Professor Susan Marqusee, is helping to fill this gap. In fall 2018 it launched the QB3-Berkeley Graduate and Postdoc Career Development office, which is run by Director Rosanne Lurie. She has worked in career counseling for graduate students for almost 20 years. The office has already helped over 200 students and postdocs explore different careers and build career planning and job search skills through its workshops and events, which are focused on the needs of life scientists. It also serves as a centralized place for grad students and postdocs to learn more about other career resources on campus.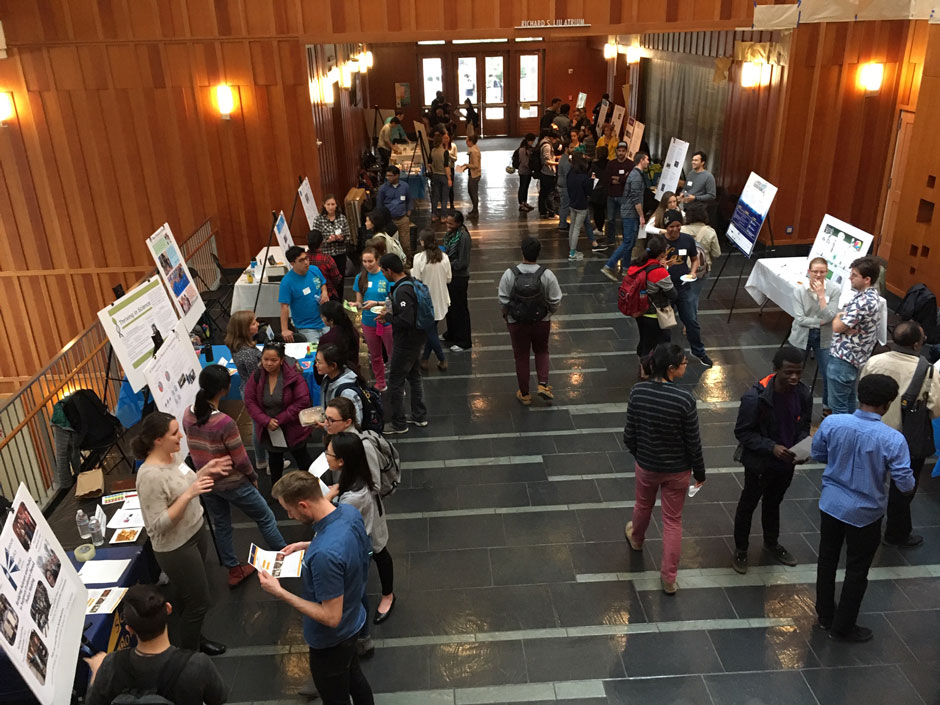 Science PhD Leadership & Community Expo (SPLiCE) event
Lurie says the workshops address questions such as: "How do you do career planning? How do you know what motivates you? If you're going to sell yourself to an employer, how do you actually discuss what you're good at and what you want to keep getting better at?"
One workshop attendee said: "It was nice to see that I have actually gained some skills that employers might be interested in … and there are ways to transfer those skills to something new."
This semester, the program launched a Professionals in Residence (PIR) series where scientists with different careers spend a day on campus to share advice with small groups of students and postdocs. The first was Alan Sachs, MD, PhD, Chief Scientific Officer for Thermo Fisher Scientific and former MCB faculty member with nearly two decades of experience in the life science industry.
"My day at UC Berkeley as a PIR reminded me once again about the incredible pool of talent at the university," Sachs said. "The opportunity to encourage them to consider industry as a career choice hopefully provided them with a more balanced view of the professional opportunities waiting for them to explore."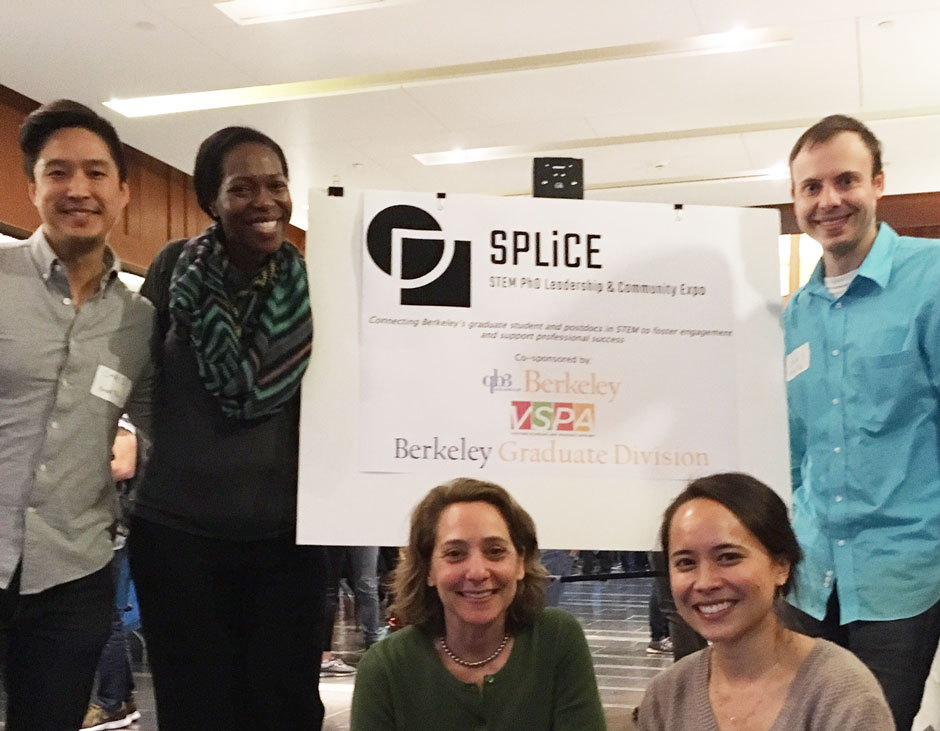 Rosanne Lurie (middle) with SLAM (Science Leadership and Management) participants
One of the participants said, "[The] PIR program is a great way to get one-on-one advising with an amazing leader in their respective field who is taking the time to help you reach your personal goals."
Lurie says, "I believe individuals benefit if they have a better, clearer understanding of their career options and pursue things that match their real strengths and their motives." She also says is important for society to have highly trained people who can understand and promote science working in a variety of fields. To better achieve these goals, Lurie is currently gathering input from students and postdocs so she can develop additional new programming that meets their specific needs.
To learn more about the QB3-Berkeley Graduate and Postdoc Career Development office and how students, postdocs, and alumni can get involved, visit the website: https://qb3.berkeley.edu/career-development/ and follow @QB3CareerDev on Twitter.

Back to Main Fall 2019 Newsletter Page