By Rachel Henderson
A novel partnership between MCB and the Haas School of Business is helping undergraduates gain the skills, knowledge, and experience needed to become leaders and innovators in life science industries. The Biology+Business Program, launched last year, allows students to earn dual bachelor's degrees in MCB and Business Administration. The program features specialized training and support that will prepare students for a multitude of career paths, including pharmaceutical research, healthcare administration, and biotech entrepreneurship.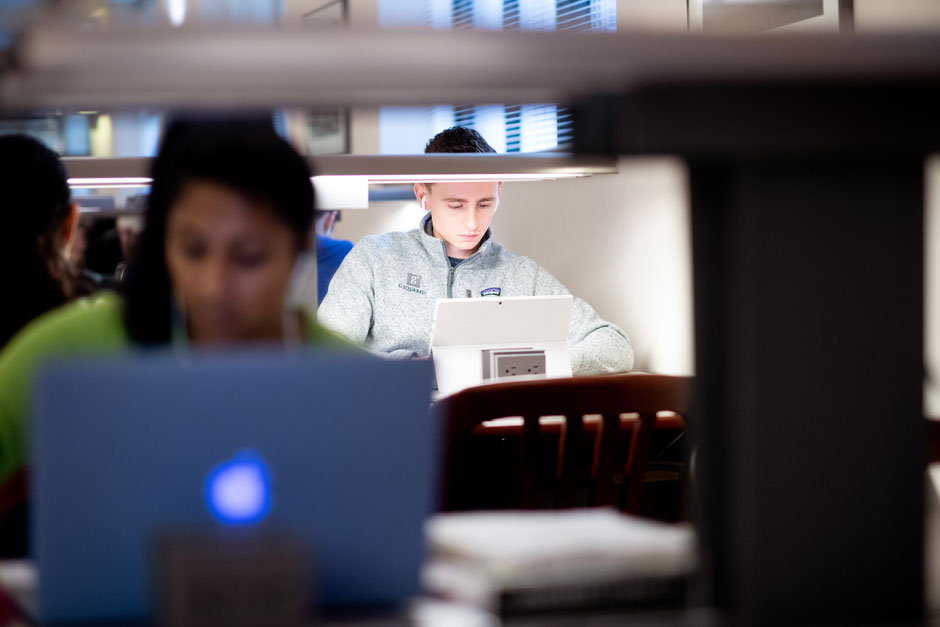 According to Program Manager Sarah Maslov, increasing numbers of students have been double majoring in MCB and Business in the past few years, likely due to the booming biotech industry. The deans of Biological Sciences and the Haas School of Business saw the need to provide comprehensive training for these students, and thanks to donor support, the program was born. Faculty with extensive experience in industry have led the development of the program, including MCB Professors Robert Tjian and Michael Rape and Adjunct Professor of Bioengineering, David Kirn. Julia Schaletzky, the executive director of the Center for Emerging and Neglected Diseases, was also instrumental in building the program.
"The real value-add that this program provides is professional development opportunities specific to biotech, pharma, and healthcare," Maslov says. These opportunities include mentoring from faculty and industry partners, peer-to-peer mentoring within a small cohort, internships, research opportunities, and specialized career services.
Students apply to the Biology+Business Program in their sophomore year after they have taken a freshman seminar course (Introduction to the Biotechnology Field and Industry) developed by the program and held for the first time in spring 2019. Led by Tjian, Rape, and Kirn, the course features around a dozen guest speakers to expose students to the wide variety of career options at the intersection of biology and business. The course also covers ethics and helps students learn how to identify unmet needs and create commercially viable solutions.
One student said that being able to hear from professionals who "all have different experiences and expertise has been really eye-opening and made me realize there's more to biotech than just bench work."
The first cohort of students in the Biology+Business Program will be selected this year and they will have the opportunity to participate in many professional development events outside the classroom. Maslov is currently organizing panels where students will get the inside scoop from industry professionals, many of whom are UC Berkeley alumni from local biotech companies, or industry connections of the program's affiliated faculty.
"Students are really benefiting from storytelling at this stage. Learning about how companies come to be, how things go wrong, what failure looks like, and how you recover from that," she says.
In their senior year, students will complete a capstone project with guidance from faculty and industry experts. "We're envisioning that as a very project-based course where students are working in small teams and really thinking carefully about what it would look like to build a company," Maslov explains. "So they'll be expected to write a business plan, conduct market analysis, and identify who they would need to have on their team to be successful." She expects that many graduates will go on to further education such as medical school, business school, or a PhD program, and others will go directly into the workforce.
Maslov says that companies are excited when they hear about the Biology+Business Program because it is rare to find interns and potential employees who have expertise in both business and biology. "They're thrilled at the idea that a student could come into a traditional business role and have an understanding of the science."
To learn more about the Biology+Business Program, visit: biologybusiness.berkeley.edu
Back to Main Fall 2019 Newsletter Page