"There is lots of self-doubt if you belong in a space that doesn't look like you," says Carmen Domingo, Interim Dean of the College of Sciences and Engineering at San Francisco State University (SF State). She earned her Ph.D. in MCB in 1995 and joined the SF State faculty in 1997, where she has mentored and nurtured hundreds of science students from underrepresented backgrounds.
Domingo recalls, "I was interested in biology in high school, but even living in Los Angeles, my teachers didn't look like me." Instead, she looked to her parents for inspiration. "My father was a Jesuit from Spain who came to study in the United States. He met my mother, who had fled Venezuela with her young son. He renounced the priesthood, married my mother and had two daughters, my younger sister and me. As the sole provider, he raised a family by teaching math at a private college in LA during the day while studying at night for his electrical engineering Ph.D."
Domingo earned her B.S. in biological sciences at UC Irvine and in 1989 was accepted into MCB's Ph.D. program, working in the lab of Ray Keller. It was there she became acquainted with Xenopus laevis, the African clawed frog. It is a popular model organism for the study of vertebrate development because the eggs are laid and fertilized externally, allowing the study of them from single-cell zygotes into multi-celled embryos. In particular, my lab studies the development of muscle cells in Xenopus," remarks Domingo.
It was during her years in MCB that Domingo fell in love with teaching. She explains, "I was a graduate student instructor for Biology 1A lab during my second year in graduate school. I loved it. It was a lot of work and I often felt just one step ahead of the students. I was awarded a Graduate Teaching Award from MCB and I was truly honored as so many of my classmates were great instructors."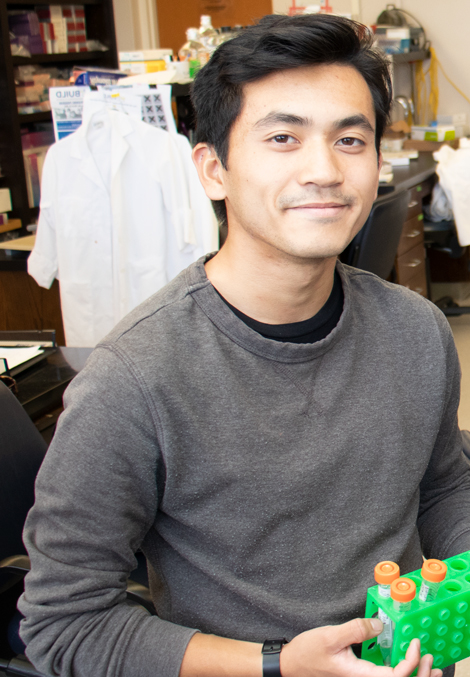 As an interim dean at SF State, Domingo now worries about fundraising and constructing a new science building, but she will always be drawn to teaching, just as she was as a young graduate student in MCB years ago. In addition, her scientific research has helped her shape the lives of her students. John Paul Bugay, a fifth-year undergrad from Stockton, is a good example. "Over the years," he says, "Dr. Domingo has been a wonderful mentor and has pushed me to become not only a better student but a better scientist as well. Working with her, I've realized my own potential for scientific research, and it's given me the confidence to pursue a doctorate in cellular and molecular biology."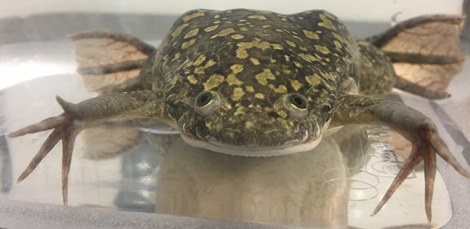 With 29,600 students, the SF State student population is diverse, with no ethnic group making up more than 30 percent of the student population. About 38 percent of the first-time freshmen are the first in their families to attend college, and about 70 percent of the students are Pell- Grant eligible. "These are my students," says Domingo, and "I want to make sure they can pursue careers in STEM fields if they are interested."
Learn more about Carmen Domingo's lab here.