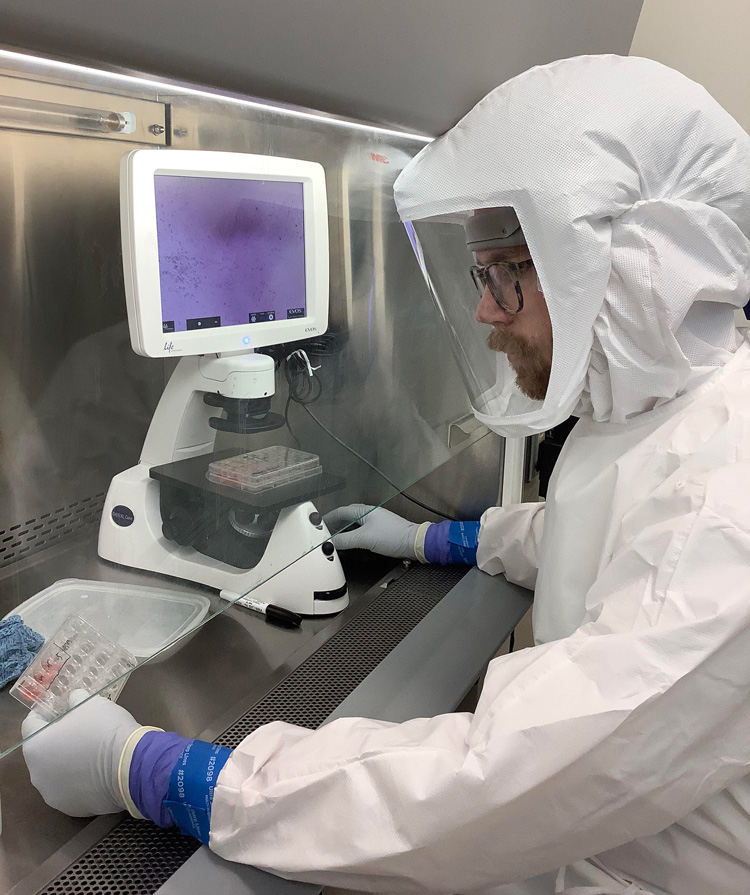 Erik van Dis, Stanley lab member, handling SARS-CoV-2 in the BSL3 lab at UC Berkeley. UC Berkeley photo by Sarah Stanley.
UC Berkeley researchers like MCB faculty Stephen Brohawn, Diana Bautista, Hillel Adesnik, Jennifer Doudna, David Savage, Dan Nomura, Jamie Cate, and Sarah Stanley are pursuing SARS-CoV-2 research made possible by Fast Grants.
Read the Berkeley News article here.