Girls join STEM role models at campus conference to discover the fun and possibilities of science
By Rachel Henderson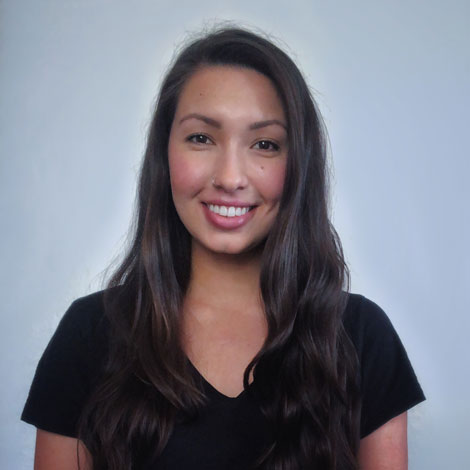 Kurtresha Worden (PhD student, Saijo lab) volunteers with Expanding Your Horizons.
MCB PhD student Kurtresha Worden didn't have much exposure to science growing up, and that drives her to share her passion for science with girls as a volunteer at the Expanding Your Horizons (EYH) conference. The conference draws hundreds of fifth- through eighth-grade girls to the Berkeley campus each spring. Here they participate in fun, hands-on STEM activities — from modeling blood cells to designing bio-inspired robots — led by womxn (includes those who identify as transgender, non-binary, or genderqueer) scientists and engineers. The goal is to introduce girls (young womxn) to the wide range of careers in STEM and to inspire and encourage them through interactions with womxn role models.
It's a really unique opportunity for the students to see just how diverse science can be — in the way of fields and topics, but also people," Worden says. "To be able to see that diversity is really impactful." She noticed that impact the first year she volunteered, when girls said to her, "Wow, I didn't know that a scientist could look like you! Maybe I can also be a scientist."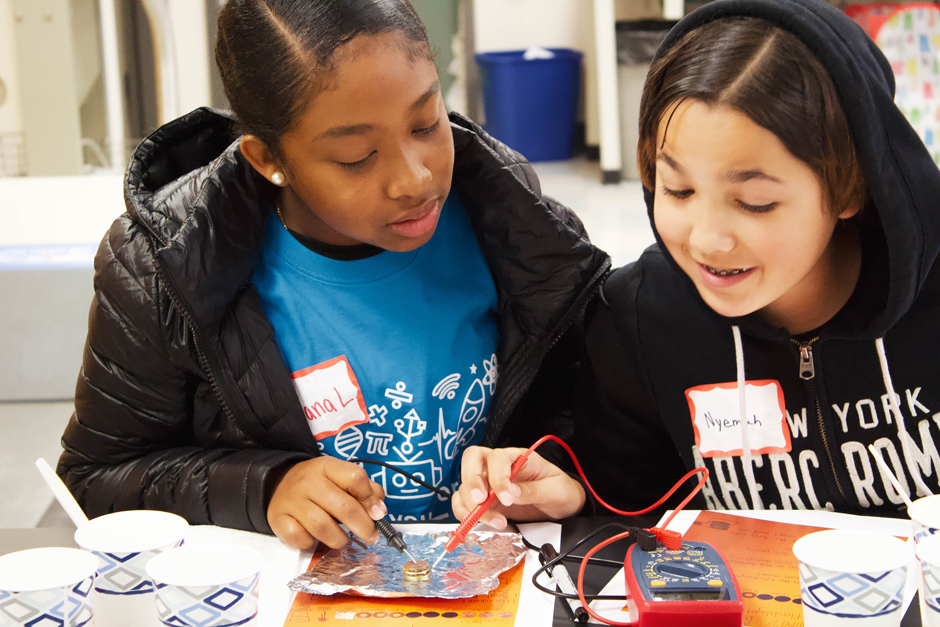 Girls experimenting at the EYH conference.
Photo credit Sam Leung
Now in her third year of volunteering, Worden is chair of the recruitment, materials, and marketing committee. She gives presentations to students at local schools about EYH (which offers scholarships) to encourage girls to attend. She particularly enjoys visiting underresourced schools and helping girls gain access to STEM who otherwise might not have such an opportunity. Many MCB graduate students, undergraduates, and postdocs volunteer with EYH, and MCB is a sponsor of the conference, which was held on March 7th this year.
To learn more about Expanding Your Horizons at Berkeley, visit: https://www.ocf.berkeley.edu/~eyh/
Back to Main Spring 2020 Newsletter Page