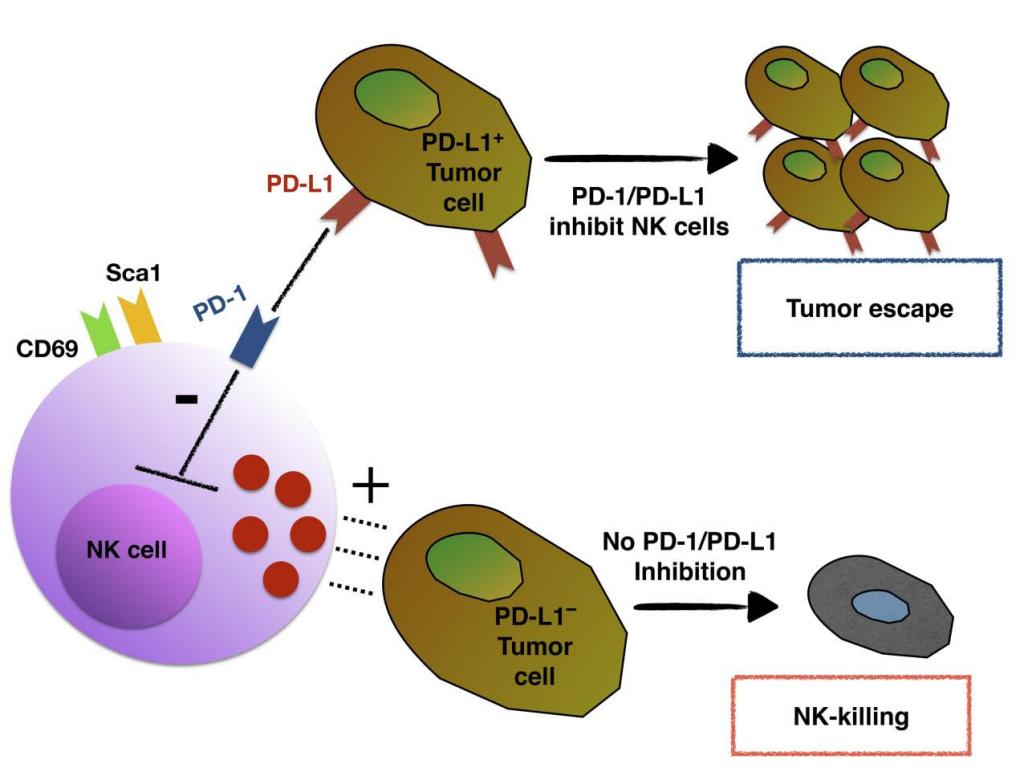 Cytotoxic cells, including natural killer (NK) cells and cytotoxic T cells, recognize and kill infected and transformed cells. Our laboratory investigates mechanisms of recognition of cancer cells and infected cells by natural killer cells and T cells. Furthermore we investigate mechanisms by which tumors and infectious agents naturally activate or inhibit productive responses by cytotoxic cells, or desensitize the cells by inducing anergy. Our aim is to harness these findings to improve existing immunotherapies for cancer and design new ones. We have employed our understanding of NK recognition, activation and inhibition to establish therapy combinations that super-activate NK cells, while at the same time preventing desensitization and inhibition of the cells.  These combinations show promise as new therapies for cancers that are refractory to existing immunotherapies.
Contribution of NK cells to immunotherapy mediated by PD-1/PD-L1 blockade, Journal of Clinical Investigation, 2018
---
News and Announcements:
Congratulations to postdoc Alan Tubbs, who was just awarded the Cancer Research Institute/Irvington Postdoctoral Fellowship for his reseach on NK cell regulation in the context of tumor immunology!
Congratulations to Rutger Luteijn whose paper on a transporter for cyclic dinucleotides was accepted at Nature! August, 2019
Congrats Djem Kissiov, who was awarded a predoctoral fellowship from the Cancer Research Coordinating Committee! July 2019
David was elected to the National Academy of Sciences! May, 2019
Michele's paper featured in NIH director's blog!
Michele's paper featured in multiple news columns: here, here, here, here, here, and here! 
Assaf's paper and Michele's paper featured on department's website here! 
Congratulations to our former colleague, Jim Allison, for his Nobel Prize in Medicine and Physiology— given for his work on cancer immunotherapy at UC Berkeley in the 1990's! We collaborated then to show that CD28 is the constimulatory molecule for T cells. Proof that basic research in animal models transforms human health! See the press release here. 
Congrats to Assaf Marcus for having his paper accepted in Immunity! 
---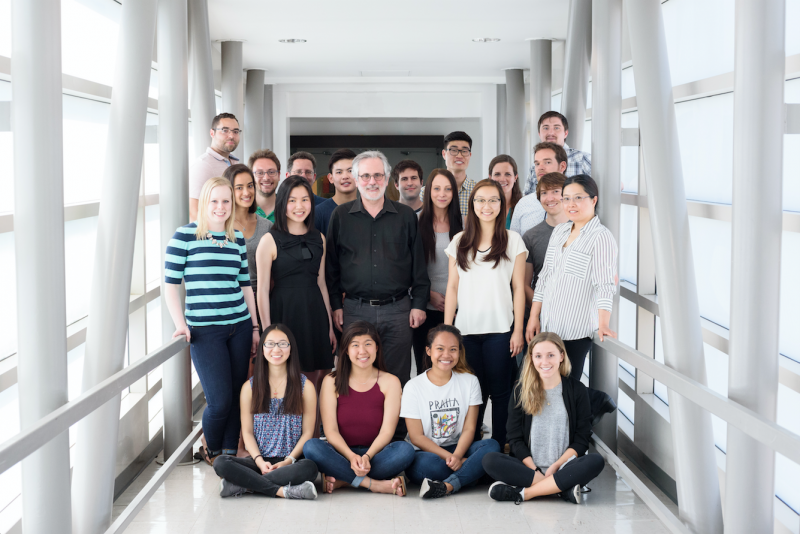 Raulet Lab, May 2017
In affiliation with the
Immunotherapeutics and Vaccine Research Initiative