Welcome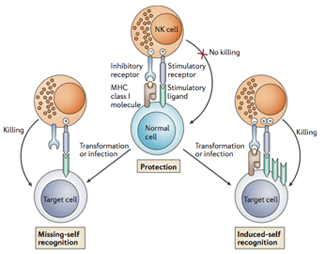 Lymphocytes employ various recognition strategies to attack viruses, microorganisms and cancer cells. The corresponding lymphocyte receptor proteins are members of diverse families, many of which are clonally distributed in expression. Our primary interests are in understanding how the various receptor molecules used by natural killer (NK) cells and T cells are employed in the recognition of pathogens and cancer cells, and how these receptors regulate lymphocyte development.
Self Tolerance of Natural Killer Cells
Nat Rev Immunol, 2006
---
News and Announcements: 
Congrats to Natalie Wolf for receiving the NSF Predoctoral Fellowship!
Congrats to Chris Nicolai for receiving the NIH Predoctoral Fellowship!
Congrats to Rutger Luteijn for receiving the Cancer Research Institute Postdoctoral Fellowship!
---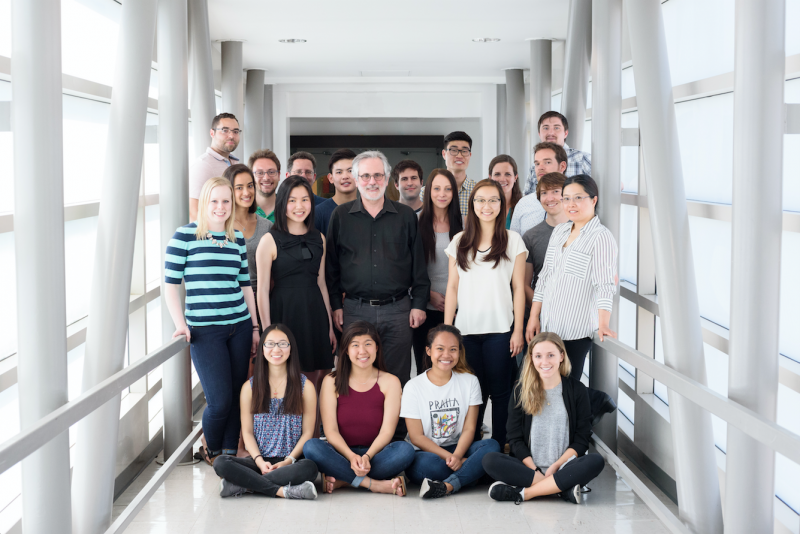 Raulet Lab, May 2017
In affiliation with the Immunotherapeutics and Vaccine Research Initiative