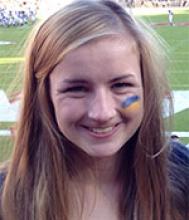 Immunology & Pathogenesis
How is MCB preparing me for my chosen career path? My classes challenge me to think critically in an experimental setting, and my professors are constantly updating the course material with the latest findings in the field of immunology.
One of my classes got me in contact with my current boss, the PI of the laboratory that I've been working at for 2 years, where I am getting my hands wet conducting research on cancer.