Lab Alumni
Postdocs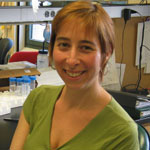 Sally Horne-Badovinac
Sally came to the Bilder lab from Didier Stainier's lab at UCSF, where she studied polarity and morphogenesis of zebrafish organs. Sally's interests include the molecular mechanisms of epithelial morphogenesis, particularly their developmental implications. Starting fall 2008, Sally started her own lab at the University of Chicago as an Assistant Professor.
Anne Classen
Anne trained as a graduate student in Suzanne Eaton's lab at the Max Planck Institute of Molecular Cell Biology and Genetics in Dresden, studying protein trafficking and tissue morphogenesis. Her work in the lab explored epigenetic mechanisms of tumor suppression. Anne was awarded a Jane Coffin Childs Memorial Fund fellowship. Starting in the spring of 2011, Anne started her own lab at the Ludwig-Maximilans-University of Munich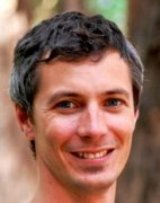 Thomas Vaccari
Thomas recieved his Ph.D. from EMBL, where he worked on the role of Par-1 in cell polarity in Anne Ephrussi's lab. After four years as a postdoc in the Bilder lab, Thomas moved back to Europe and is now focusing on the regulation of Notch signaling and tumor suppression by endocytosis. Since spring 2009 he is an assistant professor at IFOM-IEO Campus in Milan, Italy.
Graduate Students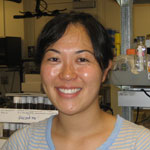 Saori Haigo
Saori, an alumna of U.C. Berkeley, studied the morphogenesis of neural tube closure in Richard Harland's lab. Following some time in Marc Kirschner's lab at Harvard, she has returned to Berkeley to complete her Ph.D. Saori is studying dynamic morphogenetic movements that control egg shape, and has been supported by a Berkeley Fellowship and is currently an American Heart Association Predoctoral Fellow.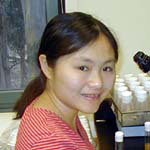 Han Lu
Han graduated from UCSD, where she worked with Peter Geiduschek and then as a tech in Randy Johnson's lab. Han takes genetic approaches to identify new molecules involved in epithelial polarity, and cell biological approaches to study them.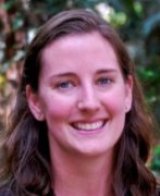 Han Lu
Holly did her undergraduate work at Pomona College, working with Len Seligman. In the Bilder lab, Holly is explored the interface between cell architecture and cell signaling pathways. She is now a postdoctoral researcher in Anna Bakardjiev's lab at UCSF studying host-pathogen interactions during fetoplacental infection.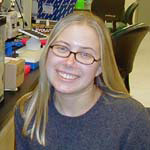 Heather Dionne
A former graduate student, Heather is now working in Paul Cullen's lab at the University of Buffalo.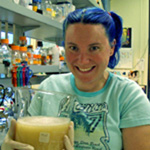 Jennifer Zeitler
Jen did her undergraduate work at Arizona, where she worked with Bruce Patterson and Sam Ward. In the Bilder lab, Jen is using biochemical and molecular approaches to decipher the activity of the polarity genes. Jen was awarded a National Science Foundation graduate fellowship.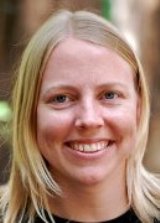 Sarah Windler
Sarah received both B.S and Master's degrees at Illinois State University, and worked as a technician with Anjen Chenn before coming to Berkeley. She is studying the effects of protein trafficking on cell polarity and proliferation control.
Undergraduates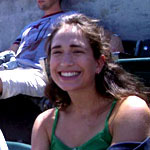 Sarah Daniels
A former undergraduate student, Sarah is finishing her Bachelor's degree at UC Berkeley.
Aaron Lay
Aaron did his undergraduate research in the Bilder lab, and is now in medical school at the Washington University in St. Louis.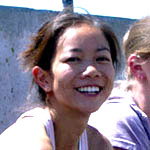 Stephanie Tran
Stephanie did her undergraduate research in the lab with Sally Horne-Badovinac. She is now studying at the UCSF School of Pharmacy.
Technicians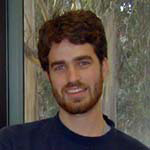 Joe Hill
A former technician, Joe went on to study scientific illustration. His website showcases his impressive portfolio.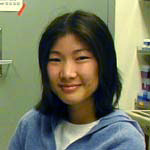 Cynthia Hsu
A former technician, Cynthia is now a graduate student in the Corfas Lab at Harvard.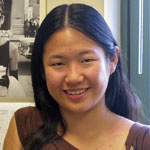 Geena Wu
Geena also graduated from UC Berkeley, and after doing her honors thesis in the Bilder Lab as an undergraduate, she joined the lab in June 2006 as a technician. She is now attending medical school at UC San Diego